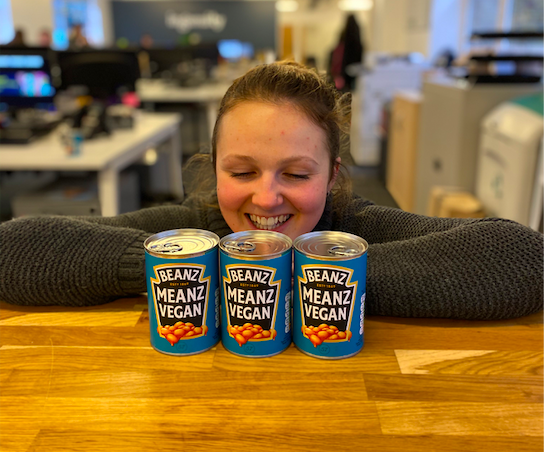 31 Jan
A Vegan's thoughts on Veganuary
"January used to be a month of clean eating and social hibernation. Now, it's like Disneyland for vegans and a feeding frenzy for brands," says Sara Collinge, managing director of PR agency Don't Cry Wolf and co-host of the Vegan Curious podcast.
First launched in 2014, Veganuary – a month-long challenge that encourages meat-eaters to stick to a plant-based diet – has exploded thanks to the likes of conscious consumerism. More than a quarter-of-a-million people signed up this year and upwards of 500 brands have launched vegan products.
But behind the trend, there's a real motivation that many may not be aware of. If you decided to go vegan for just one month you could save…
Nearly 125,000 litres of water (thats 3,571 showers) 

84 square metres of forest (thats 11 football pitches) 

Almost 550kg of grain (imagine an 86 stone human) 

Approximately 275kg of CO2 (Taking one return trip from London – Rome generates 234kg CO2)

As many as 30 animals 
Being vegan myself – or as I still wear my old leather boots I should probably stick to the tag 'plant based' to avoid any hate – I've been inundated with Veganuary news, launches and campaigns. You can't enjoy a cheeky scroll on Instagram or check in on the daily celeb goss without seeing a new story about something vegan. It couldn't have gone more mainstream.
Last month,The Grocer revealed that sales of beef and pork in supermarkets fell £184.6m in 2019. If you compare this alongside the £61.9m increase in sales of 'meat-free' lines recorded by Nielsen, over the same period, it's evident that changes in the industry are happening at speed.
High street eateries in particular are really helping boost the vegan agenda. You can get vegan 'steak' bakes, 'pepperoni' pizzas and 'chicken' burgers, basically anywhere. And I don't think I could write this blog without a nod to the iconic Greggs vegan sausage roll, which rose to fame last year and did a lot to take veganism mainstream.
Bearing all this in mind, I thought I should  give my honest opinion of what brands are offering, including the good, the bad and the 'well at least they are trying' to help newbie vegans see through the hype.
Wagamama
6/10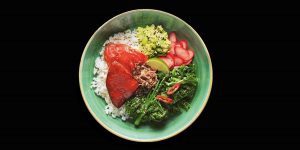 Hundreds of restaurants have launched tasty plant-based treats in conjunction with Veganuary, from pea protein pepperoni to the watermelon steak from Wagamama. Even saying 'watermelon steak' doesn't sound right. I managed to get my head around cauliflower steak (which is delicious) but the combination of sweet and savoury is a little too much for me to stomach.
Pret 
10/10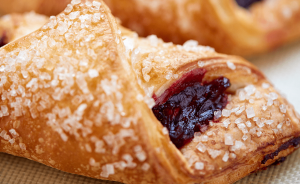 After being swamped with request after request in 2019, Pret has been squirreled away developing their first vegan croissant. Veganuary 2020 arrived and voila! Lo and behold, a vegan croissant with a homemade berry compote. As lovely as it is now having this indulgent breakfast option I am more pleased to know that Pret has now binned all the extra costs vegan customers were having to pay across their range.  
Hotel Chocolat 
9/10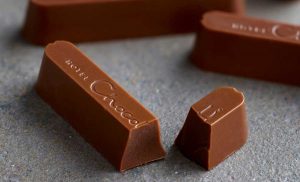 Over the past few years, the increasing number of silver 'vegan' stickers appearing on Hotel Chocolat chocolate has made my previous milk chocolate loving self very happy! Despite all the options at Hotel Chocolat being dark, I managed to convert myself to the richer taste. Even better though, in 2020 the brand has welcomed new 45% nut milk chocolate batons which I believe would satisfy anyone's sweet tooth. Using the creaminess of hazelnuts Hotel Chocolat has helped perfect this product. 
Leon
8/10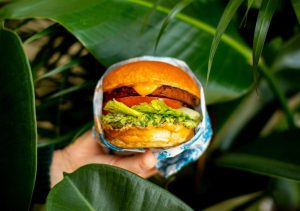 Leon has long since offered a great vegan menu, its LOVe Burger is exceptional. Made with a soya beetroot patty that's topped with mustard mayo, burger sauce, tomatoes, pickles and the cherry on top of the burger is a slice of gouda style cheese. It's no surprise that the sales of Leon's vegan burgers have outstripped animal-based burgers. A bonus of this success is that Leon hasn't comprised on using natural ingredients, it's wholesome, healthy and delicious! 
Oatly 
10/10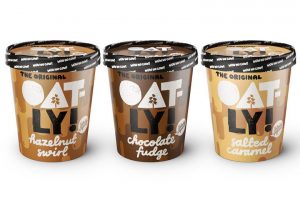 I think Oatly has earned the much-coveted title of 'Juliette's favourite brand. Unapologetically courageous in everything from its NPD to its marketing strategy. Oatly nail it each and every time. This month it launched its first regional marketing campaign which reads 'You actually read this? Success.' Its messaging is bold and refreshing. From its milk to its ice creams, I applaud Oatly every day of the month. 
Heinz
9/10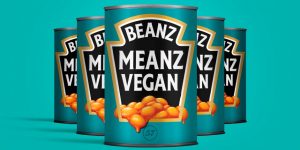 Simplicity at its finest. This January Heinz adjusted its memorable "Beanz Meanz Heinz" slogan to "Beanz Meanz Vegan" reconfirming that the nation's beloved baked beans are vegan (including the no-added-sugar variety that formerly contained honey.)
M&S 
7/10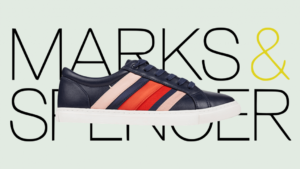 Not only is M&S continuously introducing new plant based food options (including No Chicken Kiev) the brand has also welcomed vegan footwear (50% of the range is now vegan!) and accessories. I really enjoy these bigger, long term sustainability initiatives within a company. As, of course, the meat free substitutes are great, but it's the influence the trend of Veganuary has on a company's bigger picture that really makes an impact. 
Burger King 
3/10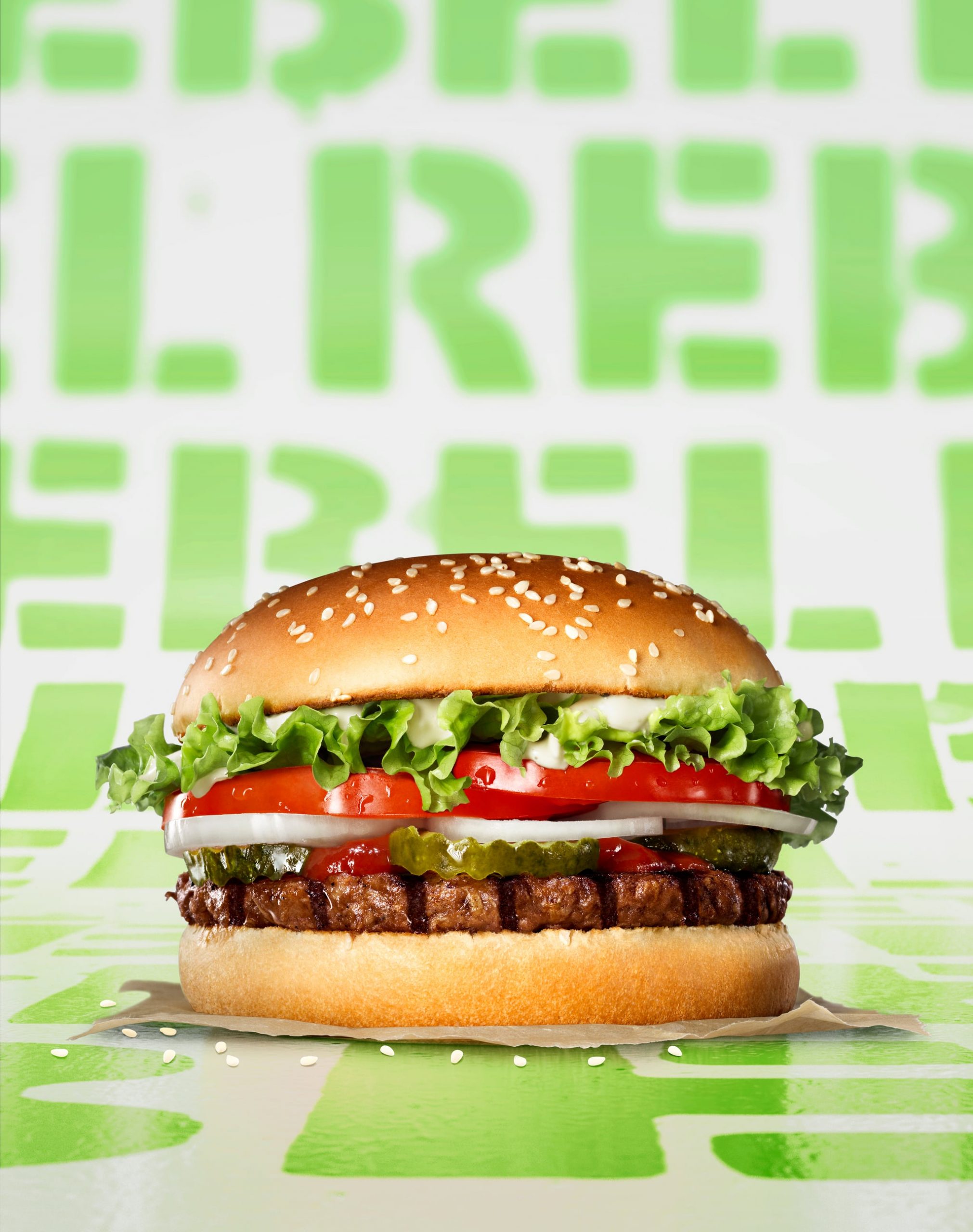 Burger King cooked up a storm with its January roll-out of the Rebel Whopper which, although made of a plant-based patty, is in fact not suitable for vegans or vegetarians because it is cooked alongside meat products. This caused quite a stir amongst the vegan community. Another problem for full-time vegans is whether or not to buy food from restaurants which make most of their fortune from meat. I too am undecided on this predicament. 
The hardest thing about being vegan is that unfortunately for the majority of the time it still isn't convenient. Although, I'm proud to say that many of my non-vegan friends, family and colleagues are  coming round to the idea. We have even introduced a vegan option for our Friday team breakfast in the office. To be convenient, it has to be accessible. So if the likes of Greggs and KFC are actually pushing that agenda in the way a niche movement is unable to, then overall they have my support. 
One thing's for sure, Veganuary isn't it for the vegan market and I think the choice of becoming vegan will continue to increase throughout the year, as the boom of the vegan category is already set to be one of the big success stories of 2020. However, vegan brands need to flip their approach and begin defining themselves by what they proudly offer in their own right, not in relation to the meat market, if they want to continue growing and differentiating themselves.
There needs to be a shift towards beginning to define vegan products on their own terms, not just as a replacement for something. This is where agencies can really help guide brands towards owning who they are and what they stand for. With so much innovation and competition in this space, the importance of storytelling and being proud of your USP is key. The path to widespread and long-term acceptability of vegan brands should be built on a celebration, the story the brand tells and what positive things it brings to the world, rather than what it avoids.
---
At Ingenuity we understand the wider agency and brand relationship. With insights gained from years of experience and having worked with the best-of-the-best on both sides of the brand-agency relationship, we can help facilitate viable partnerships that last. If you'd like to learn more from our insights or want to gain a clearer view of the agency-brand ecosystem, contact Duncan on newbusiness@ingenuitylondon.com for more information.