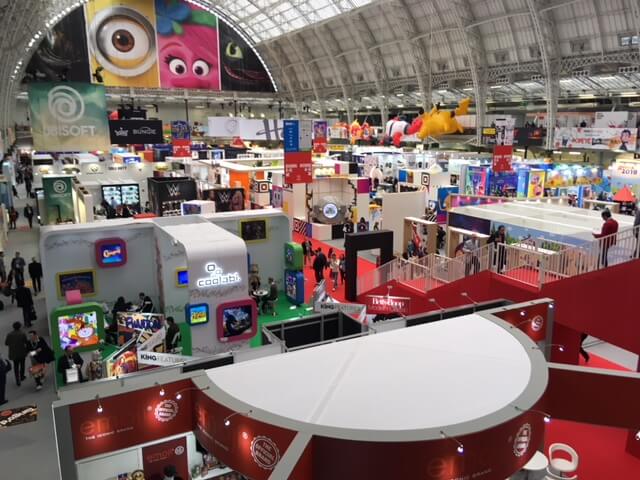 17 Oct
Brand Licensing – A new opportunity for brands
Brand Licensing Europe 2017 was both thought provoking and eye opening. A vast swathe of industry sectors were represented, as attendees and exhibitors ranged from Arsenal to Chupa Chups. This made the show a rich learning environment and an opportunity to not only increase my overall knowledge of the licencing discipline, but also get fantastic, detailed insight into the numerous opportunities that are available in today's market. However, as with all good learning experiences, I was left with a number of questions to ponder. The most notable of these is wondering how and why brands in today's market should explore such licensing opportunities, and why they're not more widely discussed and considered as a crucial part of marketing strategies.
As a whole, the licensing industry is growing globally, 4% year-on-year to be exact. In a competitive marketing environment, where budgets are pinched left, right and centre, this is not a figure to be sniffed at. These sorts of partnerships offer brands access to multiple new channels that give them reach into markets that they would ordinarily be excluded from. Having sat and listened to numerous talks from the industry's finest, I realised that there are numerous 'perfect' licensing options for any individual brand. Far from requiring one partner, there is so much choice and opportunity to team up with a variety of other brands to create something new and interesting outside of the predictable marketing mix that will really excite and engage consumers.
To date, toys, gaming and TV or film production companies have lead the way in the licensing space, but at Brand Licensing Europe I discovered that an increasingly diverse mix of brands from across a number of new categories are delving into the licensing world. This offers a larger and richer range of possibilities to brands and is likely to perpetuate success. Ultimately, the more successful and different licensing partnerships there are, the more the specialism will continue to grow.
LIMA's talk at the event explained that brands should consider licensing as a portion of their marketing strategy because it's a sure fire way to increase brand exposure. Consider, Michelin, the French tyre manufacturer. Tyres would typically fall into a 'low-interest category', but they initiate a lot of licensing deals to help remove their brand identity from this unflattering label. Their products are not considered the most exciting and usually are bought when in dire mechanical straights or in miserable winter weather. However, the licensing of apparel, car accessories and car collectables allows for extra subtle brand exposure which, in return, instigates better brand recall when consumers are in need of new tyres regardless of the circumstances.
From my perspective as Head of Brand Partnerships at Ingenuity, there is a clear synergy between my area of expertise and the licensing discipline. Similarly, for likeminded brands, both forming a partnership and forming a licensing deal will allow them to pool resources, increase reach, and achieve shared ambitions and goals. Ultimately, both parties should win.
If you work in licensing and are looking to promote IP, please give me a call as Ingenuity can support by introducing you to your desired targets.
---
By Chris Wilson, Head of Brand Partnerships
If you're interested in learning how to make meaningful partnerships a valuable weapon in your marketing arsenal, feel free to drop Chris an email to discuss on Chris.Wilson@ingenuitylondon.com or subscribe to our mailing list below.