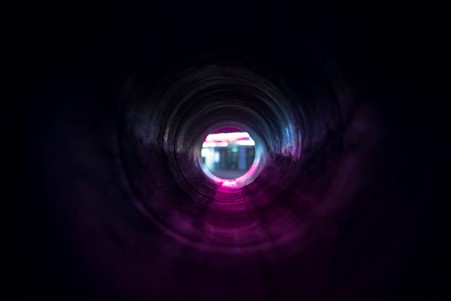 4 Feb
Brand Partnerships in 2021
A user guide to implementing a strategy, who to target and what the benefits are – the light at the end of the tunnel.
Written by Chris Wilson, Head of Brand Partnerships at Ingenuity 
State of play
I'm not going to sit here and talk about the past. It's time to move on and look to the future. Life won't be 'normal normal' for a while, but we can look ahead, plan and develop new ways of working with industry peers to collaborate, grow, adapt and innovate.
Having worked in Brand Partnerships and being the 'middle-man or intermediary' for a number of years, I've seen a real shift in appetite, desire and action in this space. It's now a well-regarded part of the everyday multi-media marketing and advertising mix.
So, with that being said and by continued belief that we should continue to develop more partnerships, these are my views on best practice, ideas around the brands to look out for and ultimately to help more people work together.  It involves money, time, and a creative brain, so let's get to it.
Targeting: The Bold, the brave, the weird and the wonderful.
At Ingenuity, we represent many different types of brands that commission us to help them find a variety of partners, ranging from strategic collaborations and loyalty and rewards, to selling rights, commercial assets or sponsorship. They all want to know what's hot right now, where the potential growth is, who is spending, and who the next unicorn business is… the list goes on.
To be totally honest, I love when a Commercial Director asks us which brand, sector or category is going to explode next, it's this curiosity that propels us to explore different deals in the industry.
Our answers change frequently, but tracking new entrants, challenger brands, businesses that are privately funded and have BIG ambitions for grabbing market share is a focus for us. Particularly when the bigger brands spend less and are less active with their marcomms budgets.
Our answer: the bold, the brave, the weird and the wonderful. Who is going to be the next Fever Tree brand, disrupt a category and drive change, innovation and purchase behaviour and decisions?
A good example of a high growth brand? Cazoo – a thriving automotive business disrupting the category with a solid idea, accompanied by ambitious marketing and good backing. We recently helped our client, The Rugby League World Cup, secure a partnership with Cazoo.
This partnership represents a lot of time being spent tracking brands of a similar ilk and targeting them at the right time, with the right deal that helps them with their growth plans. My advice – keep an eye out across media/online/TV for new brands spending aggressively.
My suggested brands to watch out for this year:
Cinch
Bulb
Monzo
Peloton
Tonik
Klarna
Landbuy
Moneybox
Patch
Oppo
Zalando
Types of opportunity, across TV, Media, New Media, Sport, Events and Promotions. Which is best?
This totally depends on your brand, target audience and budgets. It also depends on your target goal. For example, is it driving traffic, product sales, targeting a new audience or launching a product for the first time?
Most of what you should do, and which channel or type of partnership will focus on the above. So, start there.
The good news is, there are loads of partnerships available – something for everyone one might say. From contra deals, paid-commercial partnerships and re-shares.
Speak to Ingenuity about what opportunities are out there. If you're a brand looking to research what's available, we have lots of great clients and also lots of industry friends who I'm sure would be open to speaking with you. We would be able to direct you – it's what we do!
Just think about how many different types of virtual partnerships we've seen and had developed over the last ten months. This illustrates how brands and rights holders have adapted to communicate to audiences.
Benefits to partnerships.
Budgets may be slim, but targets remain high. Why wouldn't you work with a partner? Some marketers say partnerships take time, the cost of resource impacts wider campaign work, which is all true – but it is worth it. You simply need to plan ahead and address a few key KPIs and focus on what is going to drive the partnership forward to bring benefits to both parties. If you are interested in doing it for the first time, there are some simple lessons or guidelines to follow:
Will the partner bring me value?
Set targets for the partnership!
What do I have to give in return – money, assets, time, resource?
Timing of the campaign – seasonality
Is it creative?
The rationale for the partnership, is it going to return.
Am I speaking to the right brand/rights holder/business?
Promote the partnership on the right channels.
Ingenuity London
Ingenuity London is a business that connects people. It doesn't matter if you're a brand, a rights holder, a publishing house, a tech platform or new media business. We can help you grow and navigate the industry. If you fancy a chat about your plans for this year, we'd love to speak to you.