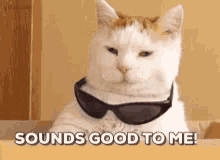 11 May
Brands adding value
Written by Freddie Fox, Agency Selection Manager.
My inbox has never been fuller.
"Thank you for your continued loyalty and support, even during these uncertain times. Our thoughts go out to all of you who have been affected by this unprecedented situation."
"We are committed to doing everything we can to support our customers and communities at this difficult time."‌
"At these uncertain times we want you to know that we are thinking about you and understand some of the challenges you may be facing."
Full of emails from CEOs, CCOs and COOs. A wide range of brands with an almost identical message: the situation is unprecedented, we're here for you and we're grateful for your support. Beyond the admirable sentiment, I'm simply not convinced that these brands are engaging with their consumers in a meaningful way. They're not adding any tangible value. Sure, it's nice of them to check in, but, unless you can directly help me, right here, right now, I'm just not sure I'm all that interested.
It's a thought that has been shared widely by consumers and is cleverly illustrated by Jessica Salfia whose poem –  First lines of emails I've received while quarantining – has now been retweeted thousands of times.
Thankfully, it's not the case across the board. There are brands making a difference, building brand equity and – most importantly – adding value for customers.
Here are some of the best examples:
Pret A Manger
A month ago, the coffee and sandwich chain hit the news for its initiative, providing drinks on the house for NHS workers and 50% off on other stock. Since then, they have donated nearly half a million items to charity partners and hospitals. Now, they're at it again. Releasing much-loved recipes onto their website (these Dark Chocolate Chunk Cookies are delicious), Pret are maintaining a relationship with their existing customer base and attracting new followers in a time when the vast majority of their stores are closed.
Nike
Keeping us away from the cookies, athletic powerhouse, Nike, made its Nike Training Club app free for users at the end of March. With an increase in home-working and restrictions on movement hampering exercise regimes around the world, what better way to engage an audience at home? Nike has coupled the app's move to freemium with the release of its Play For The World campaign inspiring us to keep in shape during the outbreak.
British Airways
In a bid to reassure customers who are booking flights in uncertain times, BA have introduced a new Flexible Booking System for their flights. Travellers can manage bookings made from 3rd March – 31st May with departure dates up to 31st December. Waiving the booking change fee is a simple way of reassuring customers and helping them to navigate challenging circumstances.
T-Mobile
Communication is as vital now as it's ever been and many network providers – such as T-Mobile – are leading by example. The network has Removed Smartphone Data Caps for all customers, given 20GB of additional mobile hotspot data, increased data for schools, and made it free of charge to call severely impacted countries. A simple offer, but one that adds value through reassurance and the promise of additional connectivity.
LinkedIn
Since the turn of the year, searches for remote working have tripled on the LinkedIn Learning site.  In response, LinkedIn have offered users a free Home Learning Path helping managers and their teams to stay connected and productive whilst working from home. There are nearly 14 hours of content, ranging from managing stress to time management. Whether you're new to remote working or a seasoned pro, there are tips and guidance for everyone.
Naturally, not all brands will be able offer the types of services and initiatives listed above and certainly not at the same scale. There are valuable lessons to be learnt, though.
Given the (insert: uncertain, unprecedented, challenging or difficult) times, consumers want to be helped in a material way. Offering support and solidarity is nice, but a mailer to thousands – or even millions – of customers, often lacks a personal touch. Conversely, offers that are useful (whether they be much-loved recipes, discounts, giveaways, or flexible bookings) don't need to be personalised. If they help, they are welcome. Consumers will remember the brands that supported them when things were tough, and this support will continue – and grow – on the other side.
I think there is an opportunity here – whatever the sector – to reach consumers through content marketing in a meaningful way. Yes, some sectors are flourishing, some are struggling, and others are just treading water, but customers always appreciate value and will return the favour with loyalty. With the masses at home and screen time at an all-time high, now is the time to share something worthwhile.
If you're interested in hearing more, please get in touch with freddie.fox@ingenuitylondon.com