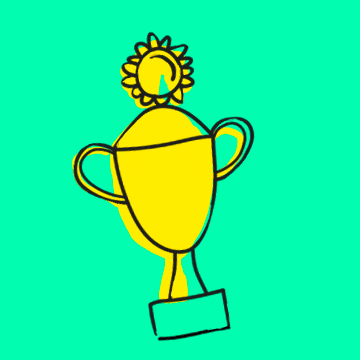 6 Feb
Going for gold – how agencies can come out on top at industry awards
Written by Kelly Double, Group Account Director at Ingenuity.
---
The Grammys, The Oscars, The BAFTAs. The paparazzi have been out in force to plaster the showbiz pages of our tabloids for over a month now as the 2020 entertainment awards season is well underway. Our planet's biggest stars have been putting their best feet forward on the red carpet in the hope of scooping the ultimate dazzling industry accolade. The eyes of the world are watching. It doesn't just affirm success; it can catapult winners into the metaphorical stratosphere.
Agency glory
For the marketing industry, awards season (entries kick off in spring) may cater to a different audience and be on a slightly smaller scale, but in industry circles it's no less important for the reputation of the winners. A Cannes Lions, Campaign, D&AD or Drum award win can pave the way to industry glory for emerging agencies, and continue to keep big-name agencies (who love nothing better than lining their boardrooms with glittering trophies) front of mind for brands looking for new partners.
In a constantly evolving and increasingly competitive agency landscape – there are tens of thousands competing across disciplines now – awards are a crucial way to stand out. They give third party endorsement to your case studies, make your clients love you even more than they already do and help more people hear about your work. Plus, there's also the added bonus that your team will feel more valued and recognised when their work is celebrated on stage. For any savvy modern agency, awards should be a key part of your business development strategy.
We know how important it is to brands too (they tell us when we're interviewing them for our BrandTalk videos on our What Brands Want insight platform) which is why executing a finely-tuned and targeted awards strategy is so often a part of the growth-focused PR programmes that we put together for our clients.
We've got a pretty good hit rate too. Some 58% of entries we drafted for clients last year were shortlisted, followed by several big wins including George P. Johnson taking home B2B Experience of The Year at The Drum Experience Awards for its work on Cisco Live EMEA.
Top tips for aspiring agencies
There's no better time to put the pedal to the metal and address your approach to awards for 2020 – you've still got a couple of months before the deadlines start creeping up on us. And just because tracking awards and writing award-winning entries is no mean feat (and we're feeling generous) we wanted to share our top tips for refining agency awards strategies and how to draft a standout entry.
Set out your objectives – ask yourself what your priority reason is for chasing award wins and keep that in mind at all times. Do you want to butter up your existing clients, win new ones or make your team feel like the bee's knees?
Write out a full calendar of all the awards you could possibly enter (take your time researching – there are a few left-field sector-focused ones that shouldn't be missed) and then whittle them down according to your objectives. Be ruthless and think carefully about the categories and the audience, look at previous winners to give you an idea of what it takes to claim the top spot.
Once you have your list, go through again and start narrowing it down even more. Ask yourself which pieces of work are eligible to enter, ask yourself is this truly standout? When you're happy, get the relevant client permissions.
Before drafting, read the criteria carefully and ensure you can respond to each point individually with evidence by gathering all the source material available. Again, here's another chance to assess whether you should really be entering. If you don't have strong results it's likely to get discarded in the first round of judging, no matter how wonderful the work itself might be.
Tell a story, but be succinct the best bits often get buried:

Beginning: What is the problem you are trying to solve?
Middle: How did you go about to bring it to life (concept, methodology, delivery)?
Ending: What were the results?
Check you've got the right sort of information on ROI. It's really important to include information about the budget and specify what metrics the campaign has shifted and what it has achieved. They don't always have to be sales related but must demonstrate success in a tangible way.
Then gather up any supplementary material that will support the entry. Client testimonials, videos and vox pops are all great additions to help catch the judges' eyes. Make sure they reflect and add to the story told by the written submission.
Once the first draft of the entry is done, ask someone not involved in the project to give it a once over. Not only do you need it to make sense, the 'campaign jealousy' test is a good one – if outsiders wish they had been involved, you're on to a winner.
One final thing to note is if you're looking to amplify your awards strategy, judging on awards panels is also a valuable stream of activity to explore. They are a great way to scope out what your competitors are up to and to network. To top it off, awards run by publications – such as Campaign or The Drum – often offer editorial opportunities associated with the judging process.
Remember, just like award-winning work is a team effort, so is putting together the awards entry. If you approach it in a considered way even if you don't win, you'll learn a lot along the way and show your support for the industry in the process.
Good luck… and get in touch if you think you need a bit of help: kelly.double@ingenuitylondon.com
---
At Ingenuity we understand the wider agency and brand relationship. With insights gained from years of experience and having worked with the best-of-the-best on both sides of the brand-agency relationship, we can help facilitate viable partnerships that last. If you'd like to learn more from our insights or want to gain a clearer view of the agency-brand ecosystem, contact Duncan on newbusiness@ingenuitylondon.com for more information.