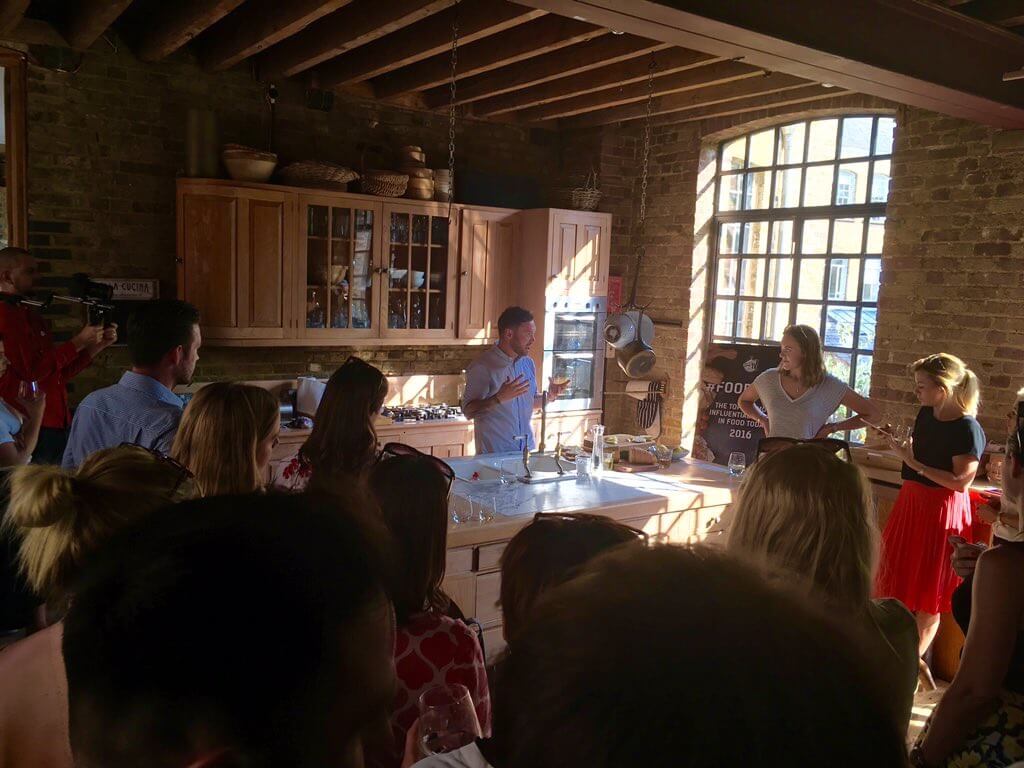 9 Feb
How to get the most out of your agency events
One of the most common strategies for brands when selecting a new agency is to research the market to seek out who the relative thought leaders are. Who is leading the way in a particular sector or discipline? Who have strong opinions that are backed up by fact?
As the agency climate becomes increasingly crowded, one strategy that agencies should consider to differentiate themselves in the market is through an event. It allows agencies to be active in the market, to position themselves as a specialist 'go to' source.
However, there are some common mistakes that can make an event counterproductive, leaving attendees with a sour taste in their mouth. The main mistake is: overselling. No one likes to be sold to (unless they choose to be).  The purpose of an event is not a two-hour pitch of the agency, but rather to position yourself as a thought leader.
With this in mind, here are some key points to consider when you plan an event:
1) What should the subject be?
Keep the event topic specific. If the focus of the event is too broad, it will put people off attending as it does not focus on a specific area of interest.
Focus on a specific challenge that your agency excels at. This will, of course, narrow your target audience, but it's quality not quantity. Those who do attend will be more engaged because the content is more relevant.
2) Who should be speaking?
The speaker can make or break an event. One of the key drivers for attendees is the speaker(s). If it's someone interesting and relatable to your audience, then you are more likely to drive attendees.
Brands love to hear about relevant case studies with great results, as it gives them actionable advice and insight to take back to their team.
3) What is the perfect location and time for an event?
Often, the location itself can be a draw. If your invitation includes 'lunch at The Ivy', who's going to turn that down? Particularly if it's free to attend!
Of course, The Ivy will be at the top end of any budget, but it's important to think about the space. Is it in a central location that's easy to access? Is it attractive? Can you supply refreshments?
There is no such thing as the perfect time for an event, but with that in mind, I would avoid a Monday and Friday. I recommend either Tuesday morning breakfast events, or Thursday afternoon followed by drinks, as this doesn't disrupt too much of the attendees working week or family time.
What is pivotal is the length of the event – two hours is long enough for the speakers, but not too long that people start clock watching.
4) What content should we be producing?
Content can make your event live long in the memory of your attendees. In order for the attendees to get as much out of the event as possible, consider producing some interesting content that supports the key themes of the event. For example, a research piece that can be taken away and used for reference, or a white paper that can be used when an attendee is tackling challenges further down the line. This makes the event go further.
Consider your social channels too, including live tweeting and post event video clips.
5) How do I guarantee event attendees?
Email invitations are one of the best ways to drive attendees. Outline the subject area, including the confirmed speakers (remember it's the speaker who draws the crowd). Demonstrate the benefit of attending, and what the take home advice/information will be. Using the Ingenuity database makes this exercise much easier compared to sourcing individual contact details.
Create an online sign up form. This helps track your attendee list and makes it easy to communicate with them prior to the event.
I recommend emailing the attendees twice following sign up. Once, a week before the event expressing your excitement, sharing the agenda and asking whether they have a question they would like to submit in advance and once the day before, reconfirming the address, nearest station etc. This is all designed to make sure people turn up on the day.
6) How do I make the event go further?
This links back to content. Have something ready to send to all attendees, as well as the handout. Can you share the slides with key information on them? Facts and figures etc. Be helpful, after all the key is to position yourself as the leader in the industry, give attendees the tools to help with their brand. This way they are much more likely to engage with you again in the future, helping you build a better relationship.
Make sure you can send any post event content swiftly though, in the same week (or early next if it's a Friday event). Your audience was keen to attend so it's likely they will want to know more.
Everyone has a different opinion on how an event should be run, but the key thing to think about is, when a brand begins to search for a new agency online, are you up there as the respected industry leader? Have people shared your event content on LinkedIn or retweeted your event photos? Have they heard their colleagues talk about your event in the past? If you can say yes to these, then your event has been a success and chances are you will win business because of it.
---
By Josh Rudofsky, Senior Account Manager.
Josh is our resident expert at creating our agency events and securing attendees. 
If you need help putting on an agency event, get in touch – events@ingenuitylondon.com