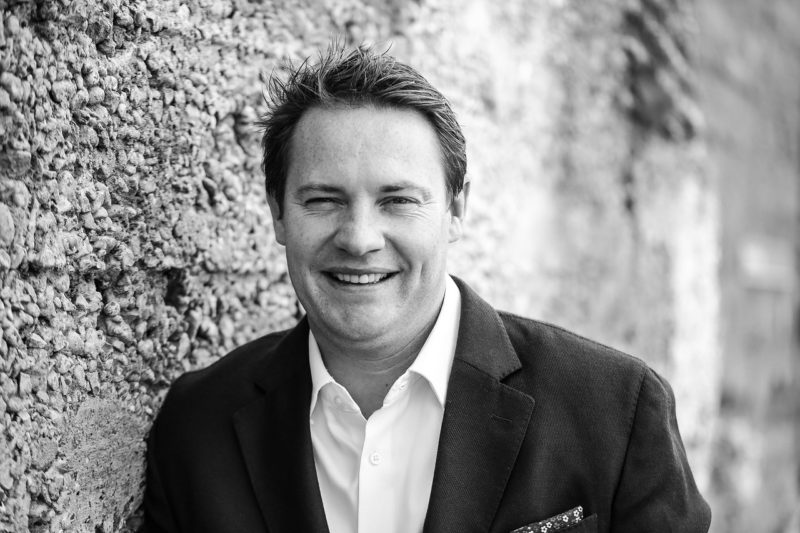 27 Mar
How to win business in an age of innovation
Written by our CEO & Founder, Chris Kemp.
---
There's never been a more auspicious time to be on the supplier side of the marketing industry. With the rise of digital innovation, challenger and heritage brands alike are on the lookout for new ideas that can move the needle and drive growth.
With ample energy and enthusiasm, brand marketers are no longer just interested in innovation. We're actually seeing client teams commercially incentivised to implement it, which opens up a whole new world of opportunity.
As the drive and pressure to hit KPIs increases, brand marketers will become even more open than usual in their search for new tactics, strategies and approaches. This commercial shift has well and truly placed the onus back on the agency world.
To achieve cut-through and success, agencies can no longer wait to be briefed. It's time to be brave and proactively seek out opportunities. By adding value up-front and starting meaningful conversations, suppliers can identify key challenges and provide innovative solutions. It's a simple equation, but one that can lead to rapid growth.
This is how to win business in an age of innovation.
The Rise of Challenge-Based Briefs 
In virtually every industry – from Financial Services to FMCG – a cohort of innovative brands has emerged to shake up the status quo. With new technologies and marketing strategies at their disposal, these challengers are part of a new generation of rapid growth and advancement. For established brands, this increased threat and competition poses serious challenges that need to be addressed.
It's amidst this backdrop that client marketers have become more open to learn and innovate than ever before. At Ingenuity, we have seen a marked rise in challenge-based requirements, as opposed to agency 'type' or media specific briefs.
In an era of innovation, clients are now more receptive than ever to having their challenges approached from multiple angles. This means that if you understand the challenge, you have a great chance of getting in front of them. Even better, if you can spot a challenge that their business may not be aware of, then you're onto a real winner. Having one eye on the future will keep you ahead of the competition and prepared for any changes that arise.
What's more, it's a great way to tell clients exactly how your business is relevant to them.
Lead with Value and Ideas
While competition is at an all-time high, opportunity abounds for the agency that is willing to go above and beyond. Rather than shape your services around a brief, agencies must future gaze and identify what businesses need. Gone are the days when you can sit around, wait for a piece of paper and think, "How can we help Nike with that?".
Today's truth is unequivocally clear: you must be willing to put in the work. If not, someone else will.
To achieve cut through in the modern age, it's important to lead with value. You're never going to get through unless the conversations you start are relevant. Agencies have always been slightly against the concept of giving away ideas, but nowadays this mentality has to change. You simply can't wait until after you've met a prospect to provide solutions. The new business idea is the idea. You have to be creative in your approach and use ideas to spark conversations.
Using A Content-Led Approach
Content marketing is the sharing of valuable and relevant information in order to stimulate an interest in your product or service. It's an effective strategy used to target, attract and acquire a clearly defined audience.
Whether you commission a report, white paper or expert thought leadership, it's pivotal to lead with actions-based thinking that shows: a) awareness of a brands' problem, and b) potential solutions or answers to these challenges.
Agencies should have flexible propositions that can be adapted externally to show brands how you can help them. Sometimes it's necessary to be a chameleon depending on the audience you want to go after.
By providing value up-front through a content-led approach, agencies can position themselves as experts in their field and start genuine conversations, all without explicitly "selling" anything. This shouldn't be underestimated. At the end of the day, business is all about creating trust.
With content marketing, you can position yourself as a trusted and helpful expert. This will give your ideas credibility and keep your agency front-of-mind when brands are reviewing their agency roster.
Insight is gold dust when it comes to creating thought-provoking content. Lean into this and you can deliver timely, relevant and engaging content that starts conversations and opens doors with prospective clients.
An Unfair Advantage 
There's no denying that today's market offers a wealth of new business opportunities for agencies to capitalise on. The key is in recognising these moments and delivering the right message at the right time.
By focusing on challenges that businesses face and offering up-front solutions that show a high-level of thought and effort, you can differentiate your agency from the crowd and start meaningful conversations. Content marketing can help bring these ideas to life, but however you approach new business, remember to keep value top-of-mind. The net result?
Better leads. Better conversion. And more money on the bottom line.    
For the agency that is proactive and forward-thinking, these strategies will offer an unfair advantage and help you win business in an age of innovation.
---