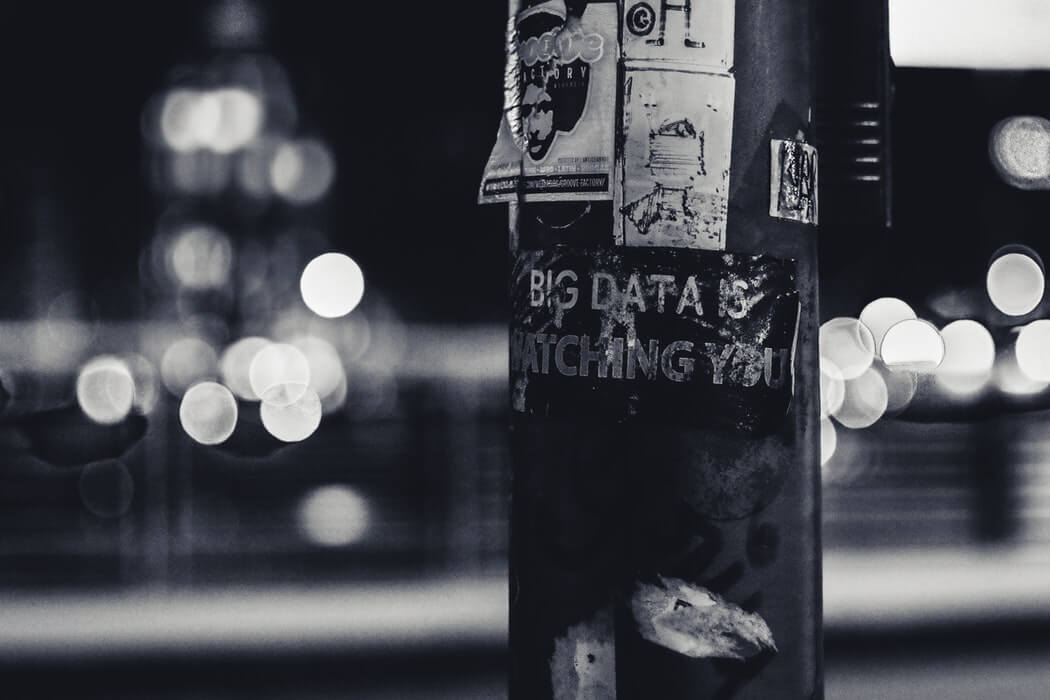 16 Apr
How Will GDPR Impact Loyalty Programmes New And Old?
By Chris Wilson, Head of Brand Partnerships at Ingenuity
With new GDPR practices in full swing, what will long-standing loyalty programmes across the country look like going forward? With opt-in now required for all communication, the volume of data on your average loyalty scheme is set to take a hefty hit. Brands must not lose sight of the original mantra: drive acquisition through creating value, be that promotions, access, benefits or privileges.
The partnerships channel will be hugely important to help brands drive value to their customers and provides an incredible opportunity for customers to be rewarded like never before. With so many brands using partnerships to bolster their loyalty offering, it's imperative that the value proposition is stand-out.
Seven steps to building a successful partnerships strategy:
1. Relevance, Relevance, Relevance
It's essential that any brand partnerships you develop have real relevance to your customer. Too many brands today try and buy customer loyalty with irrelevant reward deals that don't resonate, so don't receive the redemption levels they deserve. Worse still, they don't provide quality consumer engagement or any discernible positive public perception. 25 redemptions – seems a lot of work for a null deal no? Even then are those 25 more satisfied as a result?
The loyalty market currently hosts a vast number of poor quality schemes that don't offer anything new. In response to this, some of the UK's most successful schemes such as Tesco Clubcard and Sainsbury's Nectar have overhauled their propositions in recent weeks to hyper-personalise offers and content, in line with marketing as a whole.
Brand affinity, as measured by the traditional metrics of recency, frequency and value, needs to catch up by transferring these measurables from purchase to engagement.
2. Timing is everything
The key component to customer loyalty and retention in 2018 is personalisation.
Few companies get it right, but when they do they reap the rewards.
Let's start at the top with Nike. Adam Sussman, Chief Digital officer at Nike, recently described the apparel brand's journey to creating a mobile loyalty programme; "When we know more about our consumers, we can celebrate them and reward them better,". With NikePlus already boasting 100 million members, it's clear that this strategy of rewarding consumers as you get to know them better – cannot be ignored by any marketers looking for loyalty.
3. But so is data
Data is crucial for all brands to understand and interact with their consumer as we all know. The great thing about loyalty programmes is they deliver this in spades. Using this insight of course has its own issues, which is why it's crucial to listen to consumer feedback and react.
"One day a supermarket will stop recommending nappies to me when I log into the app!"
The above is tongue in cheek, but it is true.
If you don't know your audience you can't sell to them effectively, the old school 'it works when it works' is ignoring the silent detractors (or the majority as anyone analysing the stats will tell you).
4. The future of loyalty
Since the Cambridge Analytica news, consumers are more aware than ever before of the value their data holds to businesses.
Sending irrelevant and unwanted emails to consumers will very soon be illegal. Any promotions or marketing material that isn't personalised and thoroughly thought through will have adverse effects on the brand's relationships, perceptions and all those other immeasurable metrics.
But it's not just about persuading people not to unsubscribe, it's about consumers wanting to opt in and then not even considering opting out!
The solution is not so simple, but the best way we know to increase interaction and drive customer experience is through valuable partnerships. Consumers have come to expect experiences that are not even relevant to the brands loyalty scheme. For example, when buying insurance, customers expect to have the opportunity to have a holiday through a prize draw or a ballot.
5. Finding the right partner, the golden nugget
When building or refining your loyalty strategy, it's imperative to start with two things;
1. Customer insight – in a dream world (within reason), what would make your customers feel loved and generally happy? Developing the right partnership and offering at the right time through the right channels can achieve sensational results.
2. Which partners out there can improve my customers' loyalty? What do we want to offer the target brand in return? How can we collaborate to create a long-standing, meaningful campaigns that cement that connection over time?
6. Nailing the business basics
The aim is to provide seamless shopping experiences for consumers in-store, or on-line, with precise, personalised offers.
A frictionless experience means purchases complete quicker and customers choose you over competitors who fail to offer the same experience. Partnership promotions are no longer a mere trend, but a highly regarded part of the marketing mix. Getting it right isn't easy, but the rewards on loyalty and sales can be vast when implemented in the right way.
So, it's all about quality promotions, not volume. The solution is to start building stronger relationships with brands across a clearly defined network. Stronger, deeper partnerships will always yield a greater reward. This is where clever brands can collaborate, maximise joint budgets and tackle challenges they face together.
7. Time and resource
Personalisation is a daunting concept but to combat that, here at Ingenuity we specialise in letting the brands speak to each other. As no-one knows your audience better than you, what better way than to use Ingenuity's persona-led partner planning to construct tiered and targeted offers for different households, consumers, customers, prospects or whoever you want to engage.
Developing these relationships and understanding what the brand landscape is doing is our job at Ingenuity. We track multiple categories and sectors with a black book of contacts looking for the right partners. We work closely with brands on their partnerships and loyalty strategy, helping them develop a proposition which translates to their target audience and partners to ensure the best deals. Ultimately, we do the legwork behind building a brand partnership portfolio.
We provide brands with a service that introduces them to other brands with a qualified reason for a potential partnership.
If you're a brand with ambitious growth targets, looking to instigate partnerships in 2018, whether it's a new proposition or a requirement to support your short-term pipeline, Ingenuity London has everything you need.
Email chris.wilson@ingenuitylondon.com to find out more.
More posts about customer loyalty
The changing face of consumer loyalty