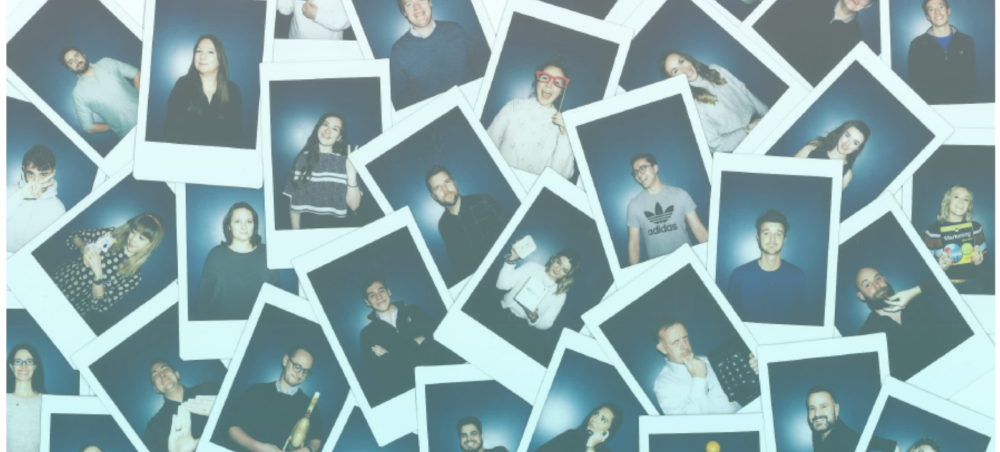 11 Mar
International Women's Day – What it Means for Us
At Ingenuity we pride ourselves in celebrating every single member of our team – regardless of gender, race or sexual orientation. And even though International Women's Day may have been and gone, we're not done celebrating women. 
We wanted to put the spotlight on this important day by asking members of the Ingenuity family what International Women's Day means to them. So take it away team! 
Juliette Perry, Account Manager:
"As Maya Angelou, the civil rights activist said, "Each time a woman stands up for herself, without knowing it possibly, without claiming it, she stands up for all women." This is a favourite quote of mine, that I  remind myself of when I'm in need of a boost in confidence to stand up for what I believe in. 

 

It's an important day to remember all the women who have fought for us and continue to fight for a brighter future for women and girls. From the suffragettes, to activists such as Michelle Obama, the women in my life including my mum, sister, friends and colleagues, they make me feel supported and encouraged."
Edd Weller, Brand Partnerships Director:
"I'll be celebrating International Women's Day this year with friends and remembering all the great things women have contributed to the world; windscreen wipers, car heaters, WiFi, chocolate chip cookies , Kevlar and the link between CO­­2 levels and climate change. Not to mention having me and everyone I know!

 

This is an important day for everyone regardless of where they lie on the gender spectrum. It's one where we give recognition to women and exhibit the allyship we should provide every day."
Sasha Colvile, Brand Relations Manager:
"International Women's Day is a day to honour all the accomplishments of women, a day of reflection and celebration of the continuing movement of women's civil rights.

 

It's important for me to highlight there are many women today still facing huge injustices and struggles – women of colour, women of faith, the LGBTQ + community to name a few.

 

On this IWD (and the other 364 days a year) I worked on my belief of intersectional feminism, by recognising my privilege, listening, and educating myself; so I can become a better ally, friend, and woman. 

 

'I am not free while any woman is unfree, even when her shackles are very different from my own' – Audre Lords"
Freddie Fox, Agency Selection Manager: 
"It's a day to reflect on the inspirational women who have campaigned and fought for equality throughout history, from Clara Zetkin to Michelle Obama. It's also a chance to celebrate and appreciate the important and influential women in our day-to-day lives."
Mike Rees, Account Director:
"This year's International Women's Day theme was #EachForEqual, and the International Women's Day website asks the question, "How will you forge a gender equal world?" That's not an easy question to answer, but a good place to start is to surround yourself with women who inspire you. 

For me, it's always important to remember to champion women not only throughout March (during Women's History Month and International Women's day) but everyday.  You can also donate to a related cause, attend a female-centric festival or simply tell the women in your life how much you appreciate them."
Alice Hodgson, Marketing Manager:
"International Women's Day reminds me of how proud I am to be a woman. I'm proud of all the incredible individuals that fought for what they believed in, including  change and justice, while ultimately shaping today's society one step at a time. The day allows me to reflect on how far we've come and how we should celebrate what's to come next!
Nicholas Winder, Account Manager:
"This day is just as important for men to celebrate the women in our own lives, from family and friends to the most influential women in public life, past and present. As we celebrate what progress has been made in all areas of culture, the Women's Cricket World Cup Final was played to a world record 87,000 capacity crowd in Australia at the weekend! 

I believe that allowing more women to become role models for boys and girls across all walks of life can help in knocking down boundaries and breaking more records in 2020 and beyond".
In homage to Jane Austen, (another one of our favourite women in history), Team Ingenuity champions pride not prejudice. 
So, here's to all the incredible women out there! 
---
We're always on the look out for dynamic new starters looking to contribute to a collaborative working environment. We believe in playing to the strengths of each individual and so build roles tailored to the individual. 
Head over to our Careers page to see our latest roles.