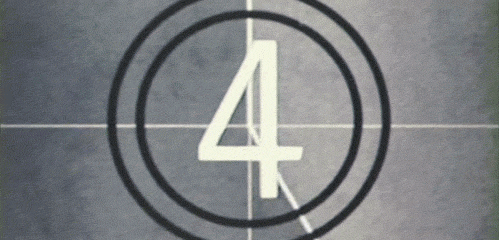 28 Jun
Lessons for brands from the world of TV and film
Written by Rebecca Jones, Senior Account Director at Ingenuity.
---
Hospitals make good television; as do courtrooms, sports teams and, in my opinion, Ramsay Street. But what about an agency? Or a marketing company? As pop culture increasingly seeks to see "behind the curtain" there's a quest for those outside of the mind games of advertising to have a sneak peek at what makes people buy.
Here's the top list of what to watch, stream or download to get another perspective on the mysterious marketing world.
Fyre Festival: The greatest party that never happened.
Who would have thought an orange tile could be so impactful? Never has there been such a catastrophic insight into the real (and terrifying) power of influencer media than with Fyre Festival- making twenty something's across the globe drop thousands of pounds to live the real life #instalife. At 1h27min it's a short, but important education for agencies and marketeers about the power, and the danger of getting it right on social media. Maybe you'll watch it and think about the danger of over promising and under delivering, but if you're really smart, you'll see how turning up the Insta heat in the right way can positively impact your bottom line.
House of Lies
Inspired by a generation of millennial problem solving post financial crisis, this show is management consultancy meets brand. Watch as a band of savvy outside the box thinkers poke fun at the power of PR. They turn around businesses on a dime, purely based on the "right" kind of PR. Whilst incredibly 'tongue in cheek' there are still lessons on the values of perception and the power of the underdog. There are five series, but number one and two are the best for learning about business transformations and the power of the hard sell.
Moneyball
This is a world-famous book made into an even better film, starring the eternally beautiful Brad Pitt. This is a biopic of Billy Beane, a pioneer of using data to make sporting decisions on the baseball field. Brand marketeers spend more hours in excel and on promo load ups than some agencies would ever possibly realise; and this film teaches about the value of data in the most unglamorous forms. Choosing options based on ROI ahead of what's sexy is an eternal battle in brand marketing, but while CMOs are still reluctant to ditch digital in favour of trusted TV, we've still got a long way to go to match up real data decisions and convincing the people at the top that there's value in digital, and that the numbers speak louder than legacy
Wolf of Wall Street
Sell me this pen.
As a brand manager there were many times when I watched agencies pitch me an idea that's going to win an award, without thinking about the problem it solves. It shows clearly that without understanding how you're helping your end user, you can forget the fancy chat, and reduce it to selling the pen. Wolf of Wall Street is a timeless tale of fast sells and fast wins; but perhaps he's not the best business idol…
House of Cards
The lessons that can be learned from politics about PR and marketing are even more visceral in The States, and no show demonstrates this better than House of Cards. In it, the success or failure of a President can turn on a dime based on the day's news, or rather, the media's perception and portrayal of the day's news. Watch Series 1-3 for a fast paced and adrenaline filled look at how popular opinion drives power and take into account how you can use this to your advantage. With a president who was largely elected by the power of twitter, the gap between fiction and reality is shrinking all the time.
A behind the scenes view of the advertising and marketing world is increasingly accessible in mass media for consumers and industry professionals alike. There are lessons to be learned from these portrayals, some to avoid (think Mad Men sexism and Kevin Spacey crazy) and some that are a positive learning (the power of really effective sales). Either way, what could be more fun than learning from an evening in with popcorn and Netflix?
---
At Ingenuity we understand the wider agency and brand relationship. With insights gained from years of experience and having worked with the best-of-the-best on both sides of the brand-agency relationship, we can help facilitate viable partnerships that last. If you'd like to learn more from our insights or want to gain a clearer view of the agency-brand ecosystem, contact Duncan on newbusiness@ingenuitylondon.com for more information.