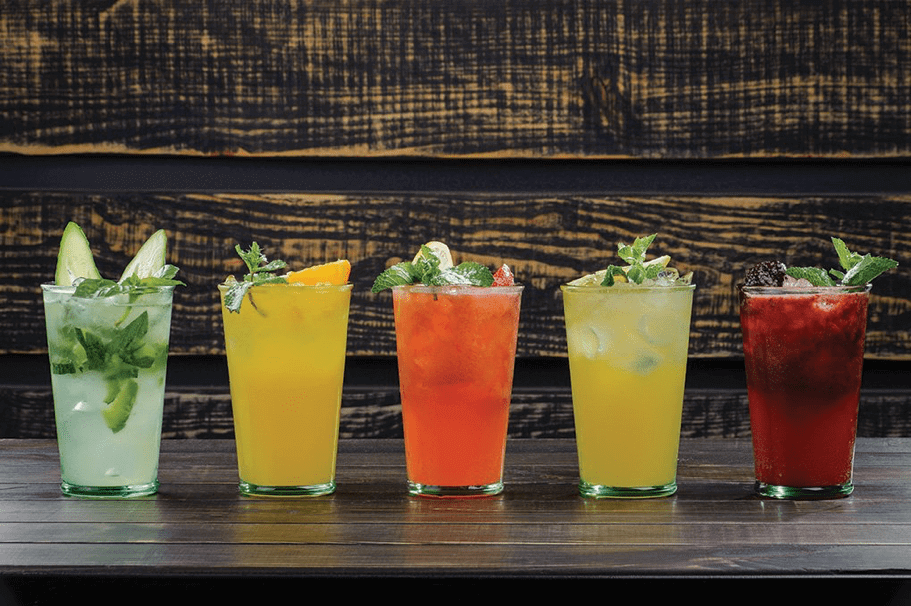 21 Sep
Let's Raise a Glass (or two) to the Sober Scene
By Alice Hodgson, Insight Manager
With Sober October just around the corner, and Dry January increasing in popularity, having a cheeky pint, or glass of wine – or three, during the week and getting merry at the weekend could become a thing of the past.
Add this to the fact that alcohol intake is at its lowest amongst young people since 1982, and it's clearly going to become a concern for booze brands. In fact, a well-known alcopop brand told us how it's affecting its business at our shopper marketing event just last week. We'll have the full interview on the blog soon, so keep an eye out!
A positive side effect, to this new behaviour, is the raft of new non-alcoholic drinks that are being born. The innovation and growth they're achieving is deservedly generating excitement in the drinks sector. Distill Ventures believes the development of grown-up, non-alcoholic drinks mark the "biggest opportunity in the drinks industry right now" – that's a major endorsement for the trend.
In a recent report, Research and Markets said the shift from alcoholic to non-alcoholic drinks would help increase the size of the total non-alcoholic beverage market from $1.5bn in 2015 to $2.2bn by 2022. In addition to that whopping figure, further stats show that Brits have guzzled a record 18.2 million litres of low and non-alcoholic beer in the past year. This is while super strength brews fell into a major decline, according to a recent report by The Grocer. Sales of low and non-alcoholic drinks grew by 20.5%, from £5.9m to £34.7m over the past 12 months, with volumes up 16.8% – the highest growth in five years, according to the latest Nielsen figures.
The trend for adult soft drinks is also being driven by a decrease in alcohol consumption in many mature markets. In the UK, alcohol consumption fell by 26% between 2002 and 2012, according to government statistics. In France, per capita consumption dropped by 14% over the same period and by 9% in Germany, according to the Organisation for Economic Co-operation and Development (OECD), though it has increased by 6% in the US.
In countries where consumption is falling, ageing populations have contributed to the decline but millennials and younger consumers in the UK are also drinking a lot less than their parents did at the same age. I know, I didn't believe it either!
Consumers now have a greater curiosity around different flavours and the experience that comes with these drinks. Nick Strangeway, former bartender and co-founder of Hepple Gin and drinks consultancy, says: "If you look at non-alcohol drinks, they are fairly juvenile and slightly patronising. What's new now is that you can get a ready-made non-alcoholic beverage that has had the same amount of thought put into it as a spirit." Good news for those looking for a soft-drink but don't want to drink pints of lime and soda all night long.
Non-alcoholic drinks are solving the dilemma of what to drink when you're not drinking, and to avoid being the one that orders a virgin cocktail out of choice. More and more people are trying to avoid alcohol and are finding substitutes for it, without having to choose boring soft drinks.
A greater focus on health and wellbeing among consumers and a thirst for memorable experiences has fuelled the rise of premium craft drinks. So-called 'non-drinkers' are calling time on dull soft drinks.
Perhaps it's time to make a switch and say goodbye to those dreaded hangovers!
---
We understand that keeping up to date with the latest news, views and trends can be only but a dream to the time poor among us.
We sort the wheat for the chaff to bring insights that really matter to you and your agency.
If you are interesting in hearing more about our Insight service, please email Alice.hodgson@ingenuitylondon.com or fill in your details below to sign up.