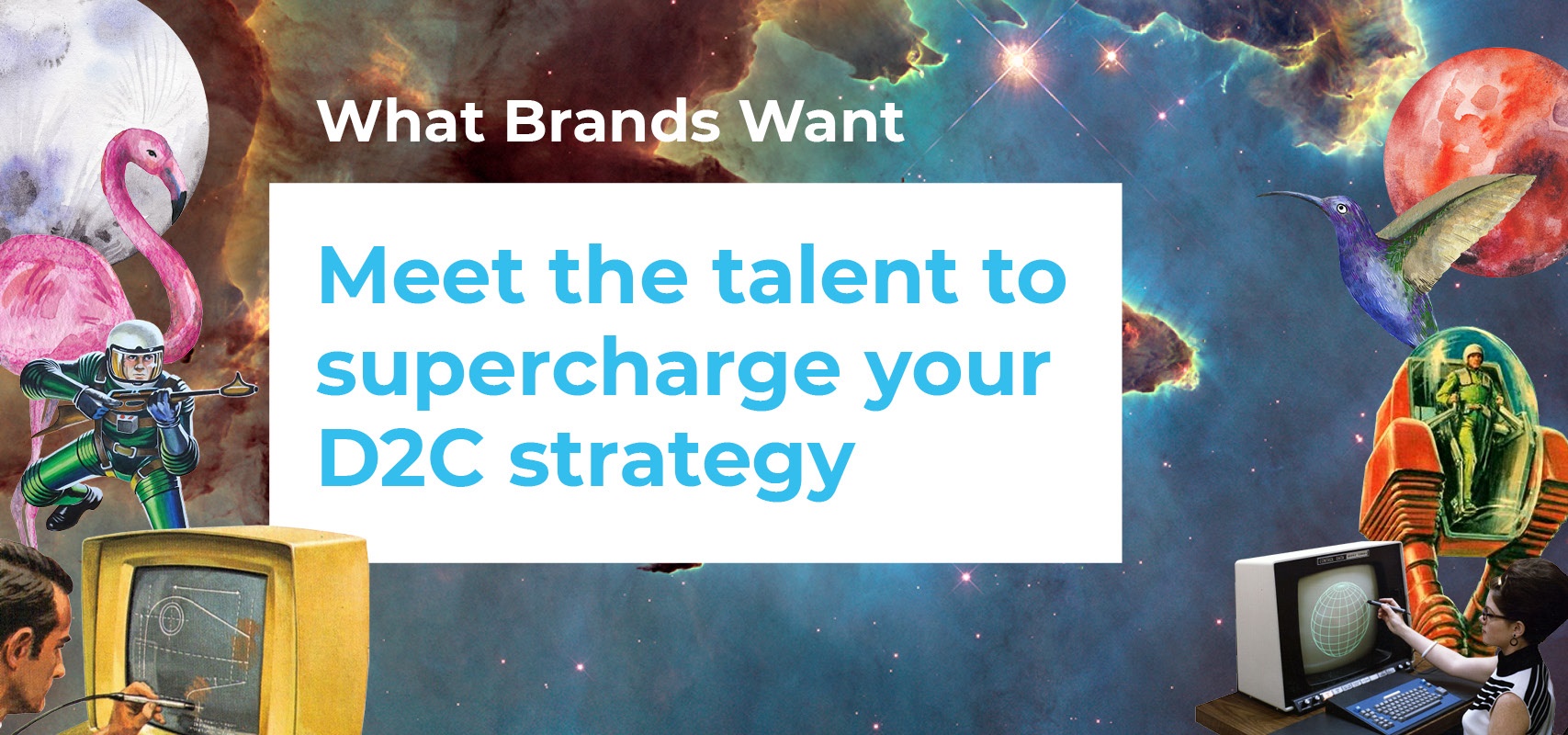 17 Nov
Meet the Talent to Supercharge your D2C Strategy
Online transactions have risen 74% compared with a year ago, a symptom of Coronavirus, that also represents a long-running trend towards e-commerce.
Direct-to-consumer (D2C) models provide the perfect channel to service new, socially conscientious customers while maintaining a dialogue with perhaps more conservative, incumbent customers.
But, what are the challenges and opportunities in D2C and what external partners should you consider bringing onboard in order to maximise this opportunity? Take a read of our latest report to find out the answers.
Download the full report:
If you'd like to meet some of the marketing and digital suppliers doing excellent work in the spaces mentioned above, do get in touch for Ingenuity's Direct-to-Consumer Accelerator. It's zero-cost and tailored towards your brand's particular challenges.