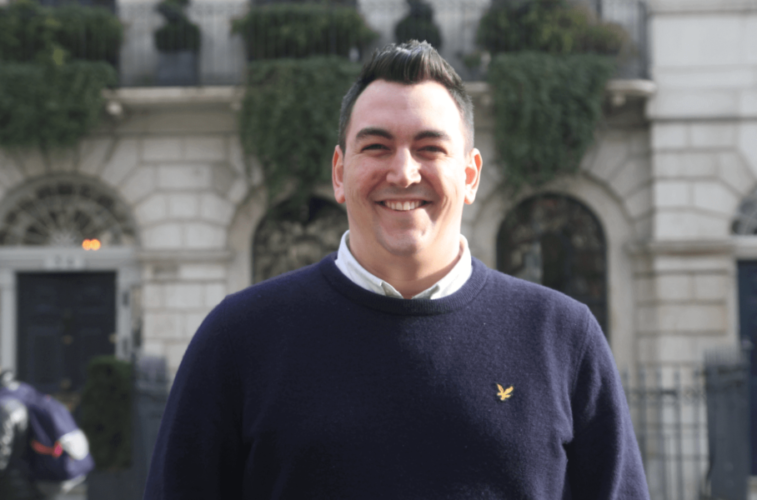 6 Aug
Meet the Team: Chris Wilson, Head of Brand Partnerships
What does your normal day at Ingenuity look like?
It's a total mix between developing strategy for our Brand Partnerships clients; looking at how to develop their partnerships models; and thinking about who this is relevant to and why!
Then it's about meeting as many brands within the industry as possible across all sectors, to understand their marketing challenges and how this can be relevant for our clients or the wider market.
What are you currently working on?
The team and I are building on the fantastic work achieved in 2018, diversifying our client base and formulating a long-term strategy to support a wider range of clients.
We aim to specialise with brands in the partnerships space across three pillars:
Strategic and Commercial Partnerships
Loyalty Partnerships & Consumer Promotions
Brands launching new IP and commercialising new arms of their business.
What's the most best thing you've ever done?
Getting down on one knee on a private island off the coast of Goa, India to propose – SHE SAID YES!! 😀
If you could have any one superpower, which would you choose?
Teleportation – who wouldn't want that.
What did you want to be when you grew up?
Man United's no 9.
Who would your 3 ideal dinner party guests be and why?
Sir Alex Ferguson – he is one of the greatest managers who has ever lived. He has the fantastic ability to motivate and get the most out of people. He's an inspiration to many, and someone that I truly admire.
Richard Branson – who wouldn't want to meet him?! The diversity of his empire is beyond impressive. The Virgin brand makes millions of people feel loyal! I'd love to pick his brains!
Idris Elba – he's an all-round top bloke, loves his fashion, his music. I reckon we'd get along!
What's your all-time favourite marketing campaign and why?
KFC 'FCK' Campaign – a clear tactical response to some bad press which ultimately created one of the most talked about marketing campaigns of 2018. It's bold as well as diverts the press away from the fact that they had a chicken shortage.
What's the next big thing you're excited for in 2019 in terms of marketing? And why?
The role of media publishers and content creators across the marketing landscape. With the emergence of businesses like Jungle Creations, Tastemade, Ladbible, Copa90 and Bleacher Report, brands now have new channels to generate engagement.
The evolution of fast and organic content that delivers results is necessary across multiple sectors, finding the right partners to create this will be a key pillar across the marketing landscape.
---
We're always on the look out for dynamic new starters looking to contribute to a collaborative working environment. We believe in playing to the strengths of each individual and so build roles tailored to the individual. 
Head over to our recruitment page to view our latest roles.