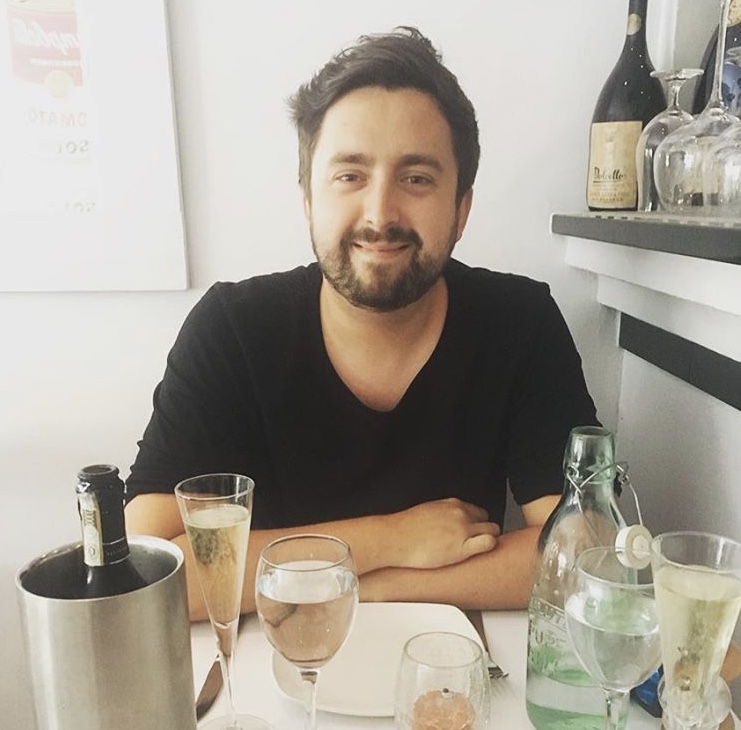 15 Jan
Meet the team: Dom Glenn, Business Director
What were you doing before you came to Ingenuity as Business Director?
I grew up watching my dad putting together story boards for ads and have always been interested in the industry. When I left university I worked at Razorfish and Kittcatt Nohr before joining Ingenuity as an Account Manager. Since then I've been on a whistle-stop 6 year journey at Ingenuity while we have grown from 15 people to 40+.
What does your normal day look like? 
Basically, my role is to make sure that our account teams have everything they need to succeed for our clients.
Every day is completely different (cliché I know). I work with a plethora of agencies, from some of the biggest network creative agencies in the world to brand new, shiny start-ups. Each comes with a unique set of challenges that I and my team at Ingenuity do our best to overcome.
Who would your 3 ideal dinner party guests be and why? 
Charlie Brooker – Entertaining and informative.
Donald Glover aka Childish Gambino – Writer for 30 Rock, Starring in the new Star Wars, Grammy winning musician. Hero.
Alan Shearer – Huge Newcastle United fan. Need I say anything else. Howay the lads!
What's your all-time favourite marketing campaign and why?
Avis – Second Best. Simple and brilliant idea, expertly executed.
What's the next big thing you're excited for this year in terms of marketing? And why?
Magic Leap. For those who don't know what it is, give it a quick google. They might end up doing nothing in the next 12 months but when they do it will be a game changer!
What are three things still left on your bucket list?
Work abroad
Visit French Polynesia
Buy a house
Favourite quote?
"Covfefe" Donald Trump 2017
---
We're always on the look out for dynamic new starters looking to contribute to a collaborative working environment. We believe in playing to the strengths of each individual and so build roles tailored to the individual.