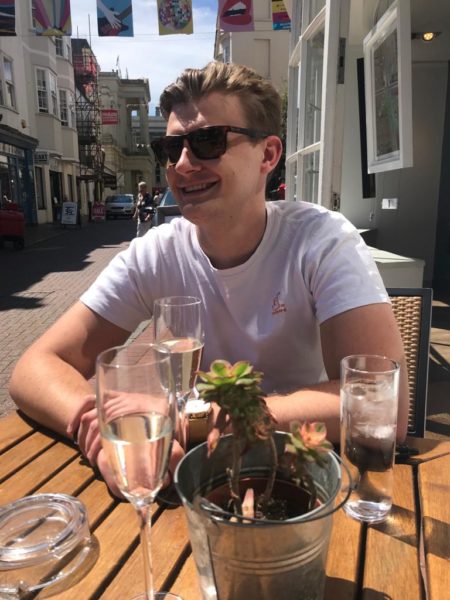 5 Aug
Meet the Team: Harry Hancock, Senior Account Manager
Meet the lovely Harry Hancock!
---
What were you doing before you started at Ingenuity?
I've been working in the Business Development space for almost three glorious years, and was agency-side at a small experiential shop off lovely Exmouth Market before Ingenuity. I've also been a teaching assistant, part-time chef, and professional churro slinger.
What does your normal day at Ingenuity look like?
It's hard to quantify a "normal" day here, as so much happens at once. Aside from making far too much tea to be considered healthy, I could be liaising with clients and planning their next campaigns or attending client events to network with their dream prospects. A lot of time is also spent on researching industry trends and news to develop a good picture of the landscape and identify prime opportunities.
What are you currently working on?
I have some exciting events incoming for several of my clients over the next few months, covering a wide range of subjects, from Amazon to digital transformation and C-Suite activism. I'm also looking forward to getting stuck into a sports campaign for one of my clients, especially following the thrilling weekend just gone! (In case you're reading this from the future, England won the Cricket World Cup and Hamilton won the British Grand Prix for a record sixth time.)
After school, I'm also working with my brother to bring our old clothing brand back to life and spend a lot of time at festivals up and down the country, slinging the best vegan churros around.
What did you want to be when you grew up?
A world-renowned Business Development Director.
Tell us a random fact that you love?
Pirates wore earrings as they believe it improved their eyesight; also, banging your head against a wall for one hour burns 150 calories.
---
We're always on the look out for dynamic new starters looking to contribute to a collaborative working environment. We believe in playing to the strengths of each individual and so build roles tailored to the individual. 
Head over to our Careers page to see our latest roles.