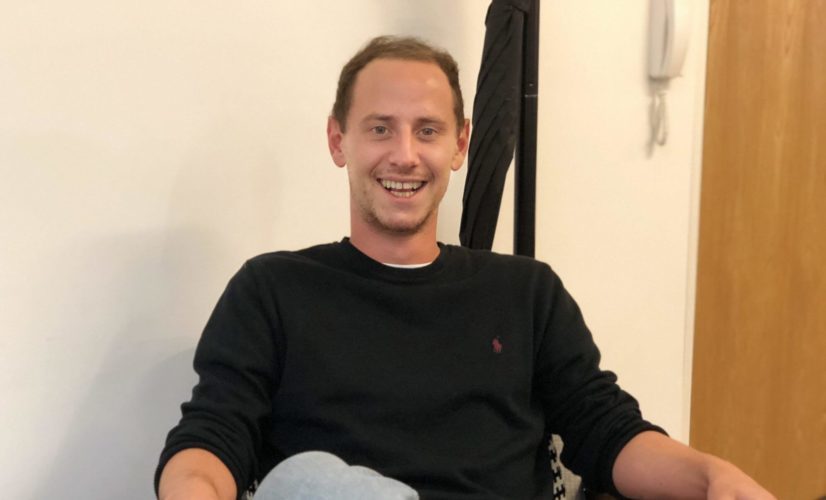 7 Nov
Meet the team: Hugo Bennett, Senior Account Manager
What were you doing before you came to Ingenuity as Senior Account Manager?
I was working as a Senior Account Executive at Simbiotik, working on brand partnerships and new business. I was responsible for everything from Kick Off to Implementation of campaigns ranging from on-pack promotions, loyalty programmes and exposure pieces. The business objective was to get brands to work together, to share and recycle their assets and help each other to achieve their respective business goals (customer acquisition, customer retention, brand or proposition awareness and cost management).
What does your normal day look like? 
To generate key new business leads for our clients, helping them to find, meet and win new connections through content led Lead Generation. Managing client's objectives, goals and expectations, by organising and attending meetings from their targeted brands list. Adding to the overall learning atmosphere of Ingenuity, building strategy with my colleagues, with the view to retain long relationships with our clients.
Who would your 3 ideal dinner party guests be and why? 
Bruce Springsteen – The Boss, enough said!
David Attenborough – A special guest spot narrating the entire evening. A national treasure.
Gianfranco Zola- Childhood hero always gets an invite. He's Italian too so am sure he can get a Gnocchi on the go.
What's your all-time favourite marketing campaign and why?
John West Salmon "Bear Fight ad", so simple but so genius. Sometimes the most basic ideas have the greatest output. I was also lucky enough to work with the guy who created it, top bloke!
What's the next big thing you're excited for this year in terms of marketing? And why?
The advancement of Virtual Reality. It's going to allow brands and content agencies to get even closer to the consumer, and have such a powerful touch point. Not only that but full sensory VR is right around the corner, which is baffling.
What are three things still left on your bucket list?
Drive from the UK to Cape Town, the great adventure to tell the grandkids.
Learn to play the sax solo in Jungleland. RIP Clarence Clemons.
My New year's eve resolution for the last 10 years, solve a rubix cube quickly.
Favourite quote?
" Today you are you, that is truer than true. There is no one alive who is youer than you." Dr Seuss
---
We're always on the look out for dynamic new starters looking to contribute to a collaborative working environment. We believe in playing to the strengths of each individual and so build roles tailored to the individual. 
Head over to our Recruitment page to see our latest roles.