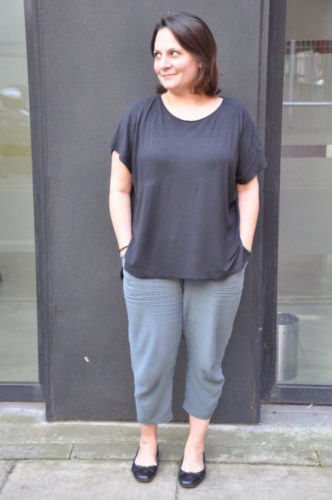 5 Feb
Meet the Team: Jessie McLaren Webb, Head of PR & Content
Meet Jessie McLaren Webb, Head of PR & Content at Ingenuity. 
---
What were you doing before you started at Ingenuity?
I've spent the last 15 years working in PR and PA consultancies all over London. Our now editor-in-chief Ian McCawley invited me to join him here at Ingenuity in 2017, this is the third agency where we've worked together.
What does your normal day at Ingenuity look like?
I run the PR and content teams, so a typical day will see me working across both functions. It's normally a mix of client meetings, new biz proposals and helping my teams out with anything they need. I really really love the variety of the role – one minute it's a pure-play short-form content project, the next it's a fully integrated 12 month strategy spanning our PR, content, lead gen and events teams.
What are you currently working on?
As well as ongoing work to ensure all our PR and content clients are happy I'm currently looking at how we package up our services across both teams. How clients are buying PR and content is changing and we have big plans to respond to those evolving needs with new products this year.
What did you want to be when you grew up?
An actress. I wasn't after fame particularly, I wanted to be in musicals. Despite a complete lack of singing, dancing or acting ability.
What's the most spontaneous thing you've ever done?
Deciding to leave Cardiff (again) and move back to London at the age of 25. I was really torn about whether to go or not, but I ended up landing my dream job. I finished work in Cardiff on the Friday and started in London on the Monday. I loved that job, and I met my husband at that agency, so definitely the right decision.
If you could have any one superpower, which would you choose?
A magical ability to make my 4 year old son listen to me and follow instructions. Or flying, if that first one isn't available.
Tell us a random fact that you love?
The average four year old child will ask over three hundred questions a day.
---
We're always on the look out for dynamic new starters looking to contribute to a collaborative working environment. We believe in playing to the strengths of each individual and so build roles tailored to the individual. 
Head over to our Careers page to see our latest roles.