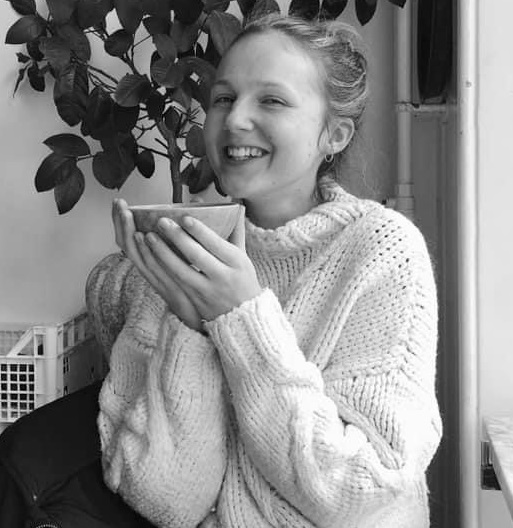 26 May
Meet the team: Juliette Perry, Account Manager at Ingenuity
Meet Juliette Perry, Account Manager in the Lead Gen team. 
Juliette has spent 210 days at Ingenuity, starting out as an intern and now being a fully-fledged Account Manager in our Lead Gen team.
1. How would you describe Ingenuity in just three words?
Encouraging, Innovative, Collaborative
2. What has been a standout moment workwise for you whilst working here?
Booking my first meeting for a client with one of their gold list brands! It's such a great feeling when you know you're delivering great work and being able to call them up and share the good news is rewarding.
3. What social or company party has been your fave and why?
Ooh! This is a tough choice, and was obviously a while ago now, but I would probably have to say the most recent Ingenuity Quiz night! It was like a childhood dream, Pic N Mix, Pizza, Music, Drinks and of course an all-round good laugh with the best colleagues you could ask for.
4. What book or podcast would be number one on your recommended list and why?
I really enjoyed reading Michelle Obama's 'Becoming'. It was interesting to gain further insight into her upbringing and journey so far. She is so transparent about all the highs and lows in her life, and I believe it's a really encouraging read for women of all ages.
5. What do you enjoy doing when you're not working (when not in lockdown)?
Spending time with my friends, boyfriend and family would be number one! Whether that's taking a trip to a place I've never been before, or simply just going home to the countryside for the weekend. When we're out of lockdown, reuniting with my friends and being able to adventure round the world again will be fantastic.
As long as I'm surrounded by the people I love I don't really mind what we do, but a few faves would have to include: exploring new places, brunching at cafes and lockdown specifics I've really enjoyed going on long walks, working out, baking and watching a great Tarantino movie.
6. Who would be your three ideal dinner party guests and why?
David Attenborough, Beyoncé and Greta Thunberg. They are all such great inspirations, who encourage me to be more confident, stand up for what I believe in and that anything is possible to achieve if you put your mind to it.