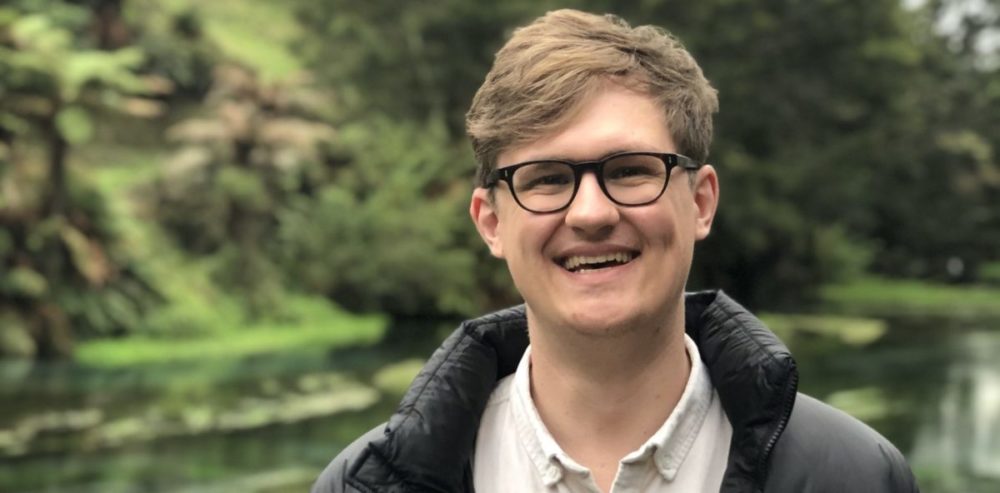 14 Feb
Meet the Team: Liam Hesketh, Account Manager
Meet Liam Hesketh, Account Manager in Ingenuity's Lead Generation team. 
---
What were you doing before you started at Ingenuity?
I was working as a business developer for a start-up in Amsterdam. After a fantastic six months there I then packed my bags and headed to the other side of the world spending two months in New Zealand and Vietnam. Then the real world came knocking and life at Ingenuity began!
What does your normal day at Ingenuity look like?
I imagine this is a clichéd answer, but is there such a thing as a normal day at Ingenuity? Having multiple clients, I'm always working on something new, be that copy, a new campaign or finding brand insights. I suppose the biscuit tin remains a daily constant…
What are you currently working on?
It's a pretty exciting time at the moment actually. I'm just coming to the end of inducting two great new clients, so now is the time to put all of the planning into action. I'm ready to hit the ground running!
What did you want to be when you grew up?
I loved the idea of becoming a pilot, but alas I was told my height and eyesight would make that difficult.
What's the most spontaneous thing you've ever done?
Probably upping sticks and moving to the Netherlands – amazing decision though.
If you could have any one superpower, which would you choose?
Easy, teleportation. You could be anywhere in the world, instantly. No more morning commutes on the underground for one…
 Tell us a random fact that you love?
Adult cats don't actually meow at each other, only at people.
---
We're always on the look out for dynamic new starters looking to contribute to a collaborative working environment. We believe in playing to the strengths of each individual and so build roles tailored to the individual. 
Head over to our Careers page to see our latest roles.