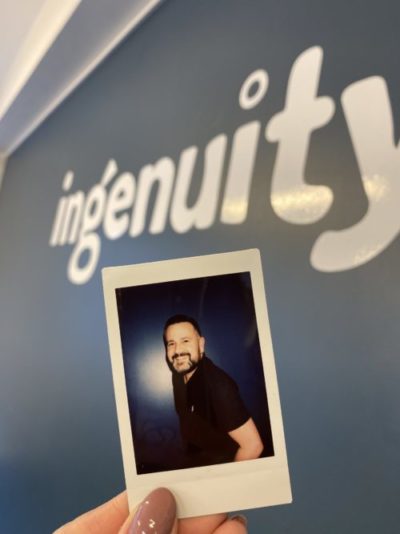 22 Jan
Meet the Team: Mark Malavan, Events Director
Meet Mark Malavan, Events Director at Ingenuity. 
---
What were you doing before you started at Ingenuity?
I spent seven years working at a competitor, where I felt I'd reached the ceiling in what I was able to achieve there. The plan was to go agency side to further my career , but following a chance meeting with Chris Kemp and Duncan Wood, I couldn't say no to coming on board at Ingenuity!
What does your normal day at Ingenuity look like?
Following my morning medium skinny latte from Starbucks and some banter with the Events team, the focus of my role as Events Director is building relationships with agencies. On a daily basis I'll either be meeting or speaking with various Marcomm or MarTech suppliers about how great our events are and why they should get involved.
What are you currently working on?
At the time of writing we are putting the finishing touches to our Brand Experience event on 23rd January at Stamford Bridge, having to spend a day there once a month as a non-Chelsea supporter is the only downside to the role…first world problems, I know!  Planning has also already started for our Video Content & Influencer Marketing events on the 27th February.
What did you want to be when you grew up?
It's a cliché, I know, but I really did want to be a footballer! However, (and this won't come as a surprise to those that know me), the fact I focused on my kit and boots looking better than anyone else's as opposed to improving my skills, meant I always destined for Hackney Marshes not The Emirates.
What's the most spontaneous thing you've ever done?
The most spontaneous thing I've done was at 17 booking a one way ticket to Las Americas, 'Tenegrief' without any accommodation, job or plan, yet ended up having the time of my life for six  months!
If you could have any one superpower, which would you choose?
Invincible quick wit 😉
Tell us a random fact that you love?
Q is the ONLY letter that doesn't appear in any USA state name.
---
We're always on the look out for dynamic new starters looking to contribute to a collaborative working environment. We believe in playing to the strengths of each individual and so build roles tailored to the individual. 
Head over to our Careers page to see our latest roles.