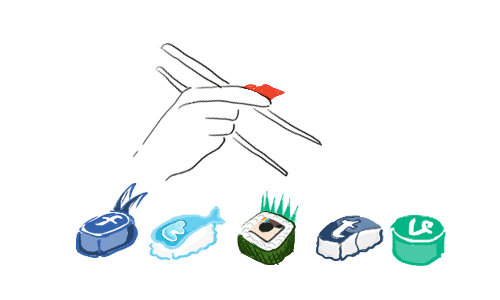 7 Mar
What media do brand marketers consume?
written by Kelly Double, PR Account Director at Ingenuity.
---
A brands' daily media diet
Agencies need to be mindful of evolving media consumption habits, as when it comes to getting your message out there, it's vital to know where the brands you're targeting are gathering industry info and their news – is it Twitter, Campaign's Breakfast Briefing newsletter or Heart Radio?
Lifting the lid on media habits
There's no better way to lift the lid on this topic than to quiz top brand marketers on where their readership interests lie. At one of our recent events we took the opportunity to chat to 15 brands including Walt Disney Studios, Anytime Fitness and Hilton Hotels, about the titles they engage with most and how and where they read their content.
What a trip through the looking glass! Turns out there are some pretty clear winners – some obvious and some less obvious. Being able to access news on LinkedIn and other social channels, has found brands getting their industry news and views from often less traditional places. The answers gathered shed light on how the modern media diet should influence the way agencies must think about their PR and comms strategies.
It's no longer just lengthy articles and features that people gravitate towards. More often than not they want ease with quick bulletins and round-ups – those that top tiered marketing and vertical titles – like The Grocer, Retail Week, The Drum, and Campaign – all offer and have done for some time. In this vein, news aggregators like Apple News were also stated as popular. The brand marketers we spoke to might be embarrassed by their tendency to scroll through The Daily Mail app, but the ease with which they recalled their media diet means one clear thing – they're habitual (and self-aware!)
Where do you go from here?
At Ingenuity, our knowledge of how brands are consuming media, alongside our understanding of the issues they're facing, means we are able to generate meaningful coverage for agencies that supports their wider business goals, whether that's comments in The Drum, work profiled in Design Week, opinion pieces in The Grocer or a seat on the BBC Breakfast sofa.
These habits – relating to owned channels and earned media – must be a core consideration when thinking about your agency's profile. Getting in front of brand managers via PR coverage and on social are important ways to get your agency noticed, enhancing your new business strategy as a result. Just be mindful of where your audiences actually are.
---
Click here to find out more about our PR services for agencies.