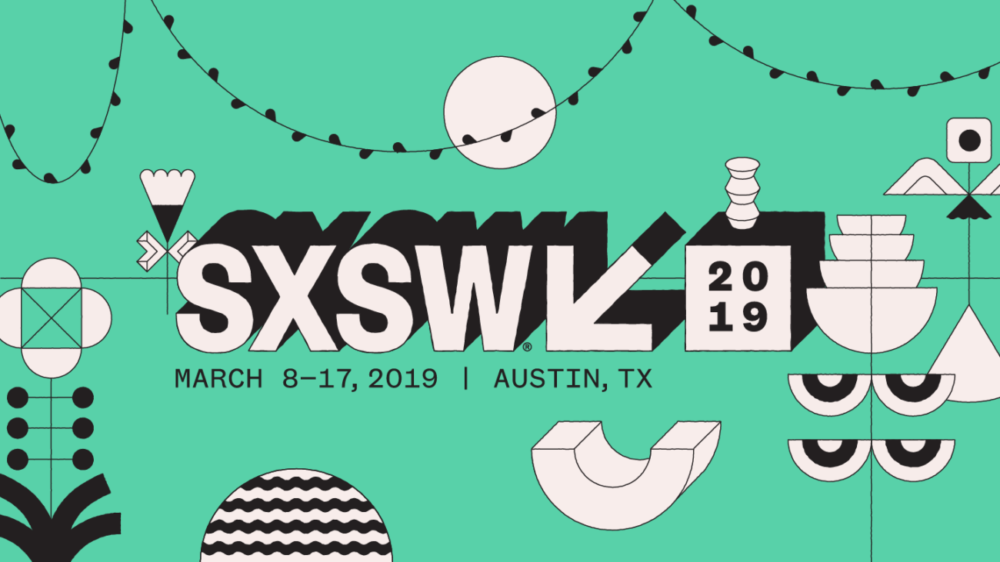 8 Apr
SXSW Exposed | Part One
Written by Michael Rees and Kelly Double, Account Directors on Ingenuity's Lead Generation and PR teams.
---
The South by Southwest Conference celebrates the convergence of interactive media, film and music, and has increasingly become one of the year's most premier events for creative professionals. With world-renowned keynote speakers, breakout sessions, showcases, screenings and interactive exhibitions, SXSW is a place where unexpected discoveries happen and diverse topics and people come together.
Naturally, then, it's a hotbed for innovation and inspiration, with practical takeaways and aspirational ideas that can impact businesses of all sizes. From tech to strategy to design, SXSW pulls back the curtain and offers a glimpse into the future of humanity.
To help condense this proliferation of thought, we've interviewed dozens of attendees and poured over countless insights to provide you with the most compelling takeaways from this year's event.
In order to see the future of one thing (vertical), you need to understand the future of many things (horizontal) and recognise how they converge and collide to create opportunities and risks.
With that in mind, agencies and brands must be aware! In a two-part blog series, we will examine the top six takeaways from SXSW 2019, looking at the top three today:
1. Brain-Machine Interface
Ever since Elon Musk popularised the idea of the human mind connecting directly with an external artificial intelligence device like a smartphone or computer, there's been a marked fascination with the potential of mind-controlled technology.
Adam Greenwood, CEO of Greenwood Campbell, attended this year's SXSW conference, and paints a striking picture of our future, which resembles something out of a Black Mirror episode. Given the rise of Augmented Reality and Mixed Reality, the next 5-10 years may see the death of the smartphone and the birth of a brain-machine interface.
Researchers are working hard to condense this technology into a single chip or lens that can be inserted into the human brain or eye. The potential is virtually limitless – instant access to information, overlaid realities and even storage of data.
2. Artificial Intelligence and Human Consciousness
It's been on the agenda at SXSW for a couple of years now, but discussions have moved from the technical to the psychological. Discussions at this year's festival bought to the fore the compelling question that humans have asked since the emergence of AI,, "Can human consciousness be replicated in computers and machines?"
The truth is, we're not sure yet. But Aleksandra Przegalinska, a Phd scholar in Artificial Intelligence at MIT, is exploring this possibility and its application for brands and marketers. Peter Dolukhanov, Managing Director of Creative Futures and Group CTO at Karmarama, led a project hosting an AI moderated debate at this year's event and was present for Aleksandra's session.
As Peter notes, today's consumers interact with AI through chat-bots and virtual interfaces, but the next step may be AI that recognises human consciousness, feelings and emotions.
This technology could contextualise responses based on the feelings of an individual shopper, meaning AI becomes much more proactive and speaks directly to your mood and emotion.
3. Cannabis: The New Super-Industry
Ever since the legalisation of Marijuana in Colorado, the cannabis industry has seen an explosion of investment. By 2019, SXSW decided to include the conference's first-ever cannabis track that featured everyone from lobbyists to investors to celebrities – the impact and opportunity of Cannabis-related businesses was one of Peter Dolukhanov's main impressions from the event.
As a legitimate business, cannabis has the highest percentage of female executives compared to any other industry, and is becoming a driving force across the United States and Canada. Further afield, the rise of CBD oil – the non-psychoactive component of cannabis – has become extremely popular in the UK and Europe as a natural treatment for pain, anxiety and depression.
All signs point to a compelling truth: cannabis will become a major growth industry over the next decade, particularly as regulators legalise the plant and investment continues to soar.
---
Stay tuned for the second instalment where we look at three more trends which are set to set the world alight.
At Ingenuity, staying across the latest burgeoning trends is a crucial part of finding our clients the best opportunities – whether that's new business, PR or content.
Get in touch with the team about how we use this sort of insight to build the best strategies for you.