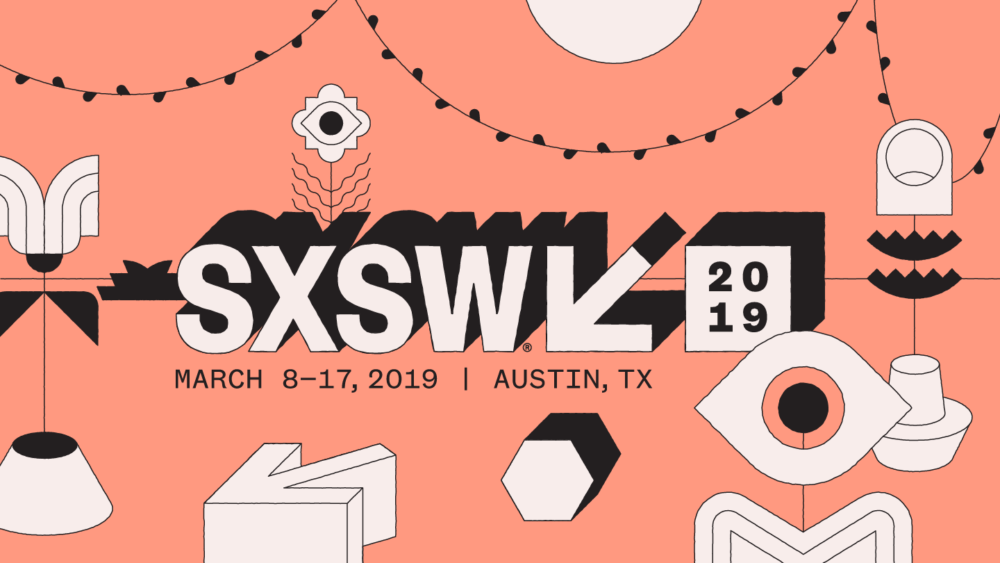 11 Apr
SXSW Exposed | Part Two
Written by Michael Rees and Kelly Double, Account Directors on Ingenuity's Lead Generation and PR teams.
---
Welcome back to our recap of the biggest trends to come out of SXSW 2019!
Lifting the lid on the innovations and trends that should be shaping strategies and business plans for agencies and brands alike, we're exploring three further takeaways to be aware of.
4. Prepare for a World of Continual Disruption
Amy Webb is a quantitative futurist, a professor of strategic foresight at NYU and the Founder and CEO of Future Today Institute.
A staple at SXSW in recent years, Amy's 2019 tech trends report is relevant to all industries, particularly with key breakthroughs in AI, extended reality, robotics, energy, biotech and transportation. As the pace of technological innovation increases exponentially, Amy warns brands and agencies need to prepare for a world of continual disruption.
Consider this: why should a big-box retailer like Walmart pay attention to trends outside retail: gene editing, 4D printing, smart farming and green technology?
While gene editing may seem disparate and disconnected to Walmart's core business model, it actually has drastic implications. New advances in CRISPR gene editing could re-imagine the entire agriculture industry, by offering farmers, breeders and consumers a more sustainable way to produce animal meat, fruit and vegetables.
It's a clear example of how technology could redefine the future of entire industries.
5. The Future of Transportation
More than $100 billion has been poured into autonomous vehicles and mobility startups in the past five years. With the shift to driverless cars underway, the auto industry will need to account for a world in which airbags and seatbelts are just one component in a wider network of safety measures.
Today, most car companies are ill-equipped to deal with cybersecurity threats, as cloud connectivity increases the risk of smart-cars being compromised and hacked. Security must be a top priority for auto brands when designing connected and autonomous cars.
Looking beyond driverless vehicles, new advances in technology could open the door for "Hyperloop", an underground propulsion system that uses air as a source of levitation and friction-less movement to make transportation lightning fast and incredibly efficient. Capable of reaching top speeds of 760mph, an underground Hyperloop system would travel faster than a commercial airliner, and potentially have a major impact on urban congestion and traffic jams.
6. China is Leading the Way
As our ears and eyes on the ground, Cynan Clucas, Head of Consulting at Globant, was keen to stress that China is currently winning the fight for the future. Peter Dolukhanov agreed, listing how advanced China is as a nation in a number of areas, including AI and the most STEM (science, technology, engineering & mathematics) graduates globally, as one of his key takeaways from the event
When it comes to technology, China is investing considerable time and money into everything from AI to gene editing to digital ad spend.
The majority of ad spend in China is already digital, with brands actively using AI and data to drive intelligent solutions.
This investment has already paid off, as China's hyper-competitive e-commerce market is more than double the size that of the United States.
And with Chinese businesses among the first to create an open, blockchain-based micropayments marketplace that includes everyone on social media, it's now possible for AI to analyse, categorise and rank influencers. To catch up, western countries need to follow suit and invest money at the intersection of digital technology and advertising.
So, what does this mean for agencies?
This is the tip of the ice berg, but these trends cannot be ignored. Our conversations with the agencies in our network revealed that they regard attending SXSW as a key investment for the future of their business. It helps inform and upskill their team, revealing that the insights gleaned will be used to shape their internal plans and also be passed along to clients. Praised for not being overly commercialised, the conversations and trends that come out of the forward-thinking spirit of SXSW must be digested and activated where relevant. Falling behind is the associated risk.
At Ingenuity, staying across the latest burgeoning trends is a crucial part of finding our clients the best opportunities – whether that's new business, PR or content.
---
For more trends like this follow Ingenuity's LinkedIn page to see our regular FutureBrief videos.