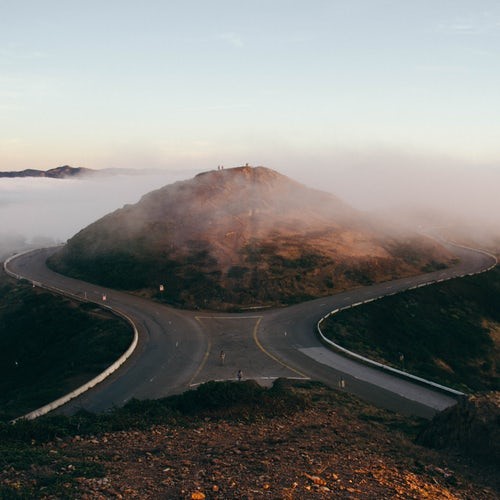 4 Oct
The Ever-Changing Role of Co-Branded Content: Strategic Partnerships
By Chris Wilson, Head of Brand Partnerships at Ingenuity
The Landscape
The traditional media ecosystem is changing, right before our eyes and at an accelerating rate. The distinction between brand, agency, publisher is increasingly blurred as new entrants swoop in, and the role of content, who produces it and publication platform is changing.
Branded content has traditionally been an effective weapon for both marketers and publishers alike. But, when the two sides collaborate, it creates an engaging dialogue that speaks to potential customers using content and context that is more likely to drive meaningful interactions than outright advertising.
Recently, digital publishers have embraced co-branded content. We've seen new in-house production studios opening weekly and with  the growth of production studios comes greater competition, which results in a race to the bottom on rates and marketers looking for more measurable ROI. Branded content marketing has been accused of giving content marketing a bad name, but when it's done well the returns can be significant.
Marketers are increasingly turning to branded content units. Emerging from the traditional publishing sector, these help brands articulate their story in an alternative. more compelling way.
A tide change 
First and foremost, the role of the publisher and media owner has shifted ed significantly. There are a number of catalysts for this, but one of the most crucial is the ongoing decline in print publishing which is forcing an increased demand for digital editorial.
As a result, many publishers are evolving and adapting their offering to reflect this. They're developing direct relationships with brands to help them create content that stands out. Content created by the best writers in the business, from ex-journalists to talented marketeers.
By harnessing such talent, brands have the opportunity to create interesting content with publishers where is would have traditionally been created with an agency.
The rise of co-marketing and co-branded content
Co-marketing and co-branded content are on the rise as brands realise how cost-effective it is to work with another brand collaboratively. In today's marketing landscape there are so many rights, merchandising opportunities and platforms through which to communicate, it would be risky to not take advantage of the opportunity to create something unique and innovative.
This is more relevant to marketeers who are on a limited budget. Working collectively with like-minded strategic partners is a given. Providing more creative minds, more channels and time spread evenly across teams will not only save money, but it should generate better results and more importantly, a better ROI.
Who is doing it right?
One of my favourite collaborative content innovations recently is 'Vice Impact expands with EMEA call to action and Evian partnership'. This original content not only promotes sustainability and solves CSR challenges, it drives deeper engagement opportunities for both brand and publisher.
Secondly, "Chasing a moment" – National Geographic's partnership with Tourism New Zealand – is another branded content campaign which offers delightful imagery and video production. It utilises unique jaw-dropping experiences to customers to drive engagement and in the long run, more travellers buying trips to New Zealand.
Finally, just because it almost goes without saying, The Stratos campaign between Redbull and GoPro. It showed creativity and innovation, backed up with fantastic and well thought out campaign planning, which resulted in global coverage.
Co-Branded content, this should be considered in your marketing strategy!
Partnerships are the act of working with any secondary brand to promote each other's services. Some are pure partnerships where each endorses one another, others are paid for agreements, like affiliation or sponsorships.
Finding the right partner; Partnerships are the key
The co-marketing and partnership marketing blueprint was written to refresh marketing approaches and alleviate pressure. Working together, brands can create fantastic marketing campaigns that break from the norm. When done right they can change the way a consumer perceives your brand/service or product. They provide you with another angle of communication.
It's about seeing your brand, its challenges and more importantly, your customers through a different lens. This in turn will offer you more opportunities to drive conversation, peak interest and increase your bottom line.
Success comes down to being discerning about who you partner with and establishing the right sort of reciprocal relationship.
Ingenuity London
Ingenuity London is the UK's leading new business consultancy and its Brand Partnerships division has grown rapidly over the past four years. It has established itself as a trusted, outsourced, strategic partnerships expert for ambitious brands who want to meet other brands to create value for their customers in a cost-effective way.
Having extensive experience in helping a number of publishers take their new partnerships and creative offerings to market, there maybe some interesting people we could introduce you to.
If you have a desire to create co-branded content and wider strategic marketing partnerships, please drop Chris a line: chris.wilson@ingenuitylondon.com.