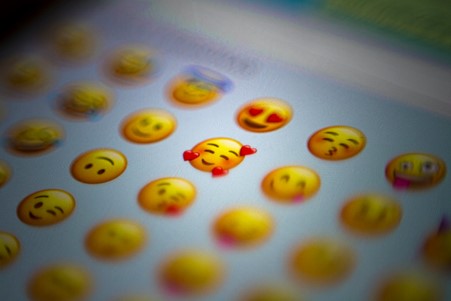 16 Jul
The Evolution of Emojis
By Lorna Cree, Lead Gen Account Manager at Ingenuity
Emojis have changed the way we communicate. They can add personality and body language to what otherwise would be plain text. They have the ability to express an emotion or thought. They span language and cultural barriers, with ultimately one goal – to bring people together.
In recent years, the original emoji keyboard has been continuously updated with new emotions, food icons and outfits. However, new introductions have seen same-sex families and 32 new flags (including the transgender flag) added to the mix. Overall, the range of emojis is becoming increasingly inclusive.
In 2015, the introduction of different skin tones gave people the chance to see authentic representations of themselves through emojis, highlighting the importance of, and common desire, to express personal identity online.
Emojis of breastfeeding and non-binary individuals, as well as people in occupations that were previously only available for either males or females, are just some of the new additions you can now access ‍♀️.
Brands are tapping into this, by increasingly using emojis in messaging. This helps make the brand more personable, relatable and also add context to messaging without having to add to a word count in pithy social posts.
A study by WordStream found that using an emoji in a tweet can increase engagement by 25% and using emojis in a Facebook post can increase shares by 33% and interactions by 57%. Push notifications that include emojis can also get up to 85% more opens than those that just contain text. It's clear adding the right emoji can boost engagement, so it's understandable why brands are making the most of it !
Brands that use gender inclusive and diverse emojis encourage a wider audience to become aware and connect with them, humanising the brand and validating potential customers identities.
It is important that when brands use gender inclusive emojis that they use them authentically and purposefully. Remember it's not a box ticking exercise. Simply using an inclusive emoji does not mean the brand aligns with those ideals and it can ultimately cause backlash in the long-term if the rest of their messaging and action does not back this up.
With iOS 15 looming in Autumn 2021 it will be interesting to see what new emojis are added to the roster and if the diversity and inclusivity seen in previous updates will continue to be replicated this year .