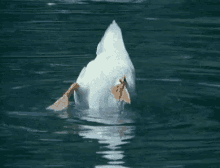 5 May
The Marketers' Tavern Times | Issue Five
Letter from the Editor
As the start of May brought with it rain, it was no surprise the pub grabbed the attention of more friendly marketing fellows.
Shout out again to our landlord, Edd Weller and head barman Freddie Fox, who brought the pub to life for its fifth lock down instalment last Friday.
Many new faces joined, with a great mix of marketers from the restaurant, automotive, pharma, sports and music industries. We even had Ingenuity's very own duckling and events executive, Confit, drop in to see what the quack was with The Taverners.
Conversations around how sport plans to re-emerge, how Guinness World Records are forming, the largest pub quiz EVER and wider tips for surviving isolation were just some of the many bar chats that took place.
Main topics of discussion included:
The sporting calendar – what's next?
Sport plays an integral role in our daily existence, and since live sporting events are lacking, so is its tribalism and ability to ease stress across all verticals, ages and demographics.
The Taverners talked about the effects on sponsorship across numerous sports, as many contests are pushed back to 2021. The pub openly debated opening the Premier League before June behind closed doors, and what the positives and negatives of this would be. How would a contest of this level recover and will we see mass changes in how sport is promoted, watched and experienced?
Guinness World Records
A marketer from the Guinness World Records confirmed that many new record attempts, as people get creative with their extra time at home. What else is there to do without the daily commute, hey? They let us know that Friday even saw the largest digital gathering of people taking part in a virtual pub quiz – AMAZING!
How will we digest content?
Cinema was another discussion point as our pub participants pondered how trips to the pictures have dramatically increased in price over the years. Taking the family to see the latest Marvel movie can cost nearly £100 once you've got the tickets and met the popcorn and drinks demands of all the kids!
With this in mind, the shift over recent months has seen huge growth in how we consume content both digitally and at home. Whether it's Sky, Netflix or Now TV – most films and series are available at the click of a button, so it will be interesting to see the effect on the future of film and whether cinema's will have play the same  role as they did before? There will be lots to consider in this space post lock-down as families may become more willing to pay for access to VOD platforms or just wait for film releases to reach Netflix or Apple TV.
Having said that, many of our guests felt there are cycles of momentum and cinema has the potential to strongly emerge again in 2021. But with this comes saturation and the risk of too many films being released at once.
Back on the road
One of our resident car marketers was enjoying his first beer at the virtual pub last week and he mentioned how as more and more people are online they have seen a rise (especially in the last week or so) in people looking to buy cars again. With car production now focussing how they can make the factories safe to start trading again post-lockdown, it's interesting and positive to see an industry that only a few weeks ago was struggling, preparing for its rebirth.
Tips for isolation
The Taverners mused that top tips for isolation are still very much welcomed by consumers. And whilst baking banana bread or running a 5k are going nowhere, we chatted about what new trends are piquing people's interest.
Wagamama's weekly recipe content is a great example – with one of our guests becoming an expert Japanese cuisine thanks to the cooking secrets! Check out the Katsu Curry recipe if you're a Wagas fan!
Some of the pub guests also recommended using the time to learn something new or embark on a business course. How about trying LinkedIn learning, which covers marketing trends during a crisis, or tune into Kantar's weekly webinars on isolation?
We'll be back this Thursday at 3pm, so join us for some more pre-Bank hol bevs as we welcome in the long weekend. If you want to hear more or join the guest list please contact: edd.weller@ingenuitylondon.com