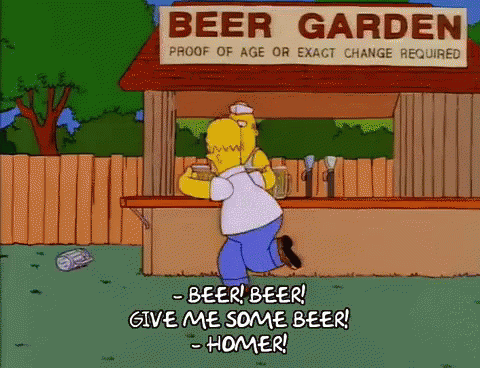 28 Apr
The Marketers' Tavern Times | Issue Four
Letter from the Editor
The April sunshine has been a very welcome surprise the last couple of weeks and has further fuelled the desire to grab an ice-cold brew for the garden as many of us strive to get that pub garden fix.
Edd Weller, our resident landlord and founder of The Marketers' Tavern, continued his crusade, bringing the pub feeling to life with another successful session last Friday live from the virtual Tavern courtyard.
With conversations around online escape rooms, how insurance companies are adapting and reacting and Edd living walking distance from one of the guests, drinks and chit chat were in full swing as always.
Main topics of discussion from the fourth instalment included:
Live events – what's next?
Probably one of the most affected sectors, many of our pub attendees questioned what is in store for the event industry over the next couple of months. As most activities have been forced to pause, we seem to have now come to a point where if events can be produced digitally, they are going ahead. Businesses are trying to get on with things and in good news, there are budgets out there if you know where to look!
It will be interesting to see what the first physical events will look like when we are able to activate again. Will we pack 12 months' worth of events into one quarter? We've seen that virtual events can work, The Taverners discussed whether we'll witness a rise in blended virtual and physical events moving forward.
Activities for furloughed staff
Many have recently been hit by the second wave of furloughing. It's important for those affected to stay busy and protect both their physical and mental health. Whether that means joining remote work socials, getting those endorphins going through daily runs or yoga sessions, starting a new puzzle or Lego project, baking trendy banana bread, or even just appreciating countryside views and fresh air during our daily time allowed outside – keeping busy is vital.
Talking of remote socials, our pub guests also felt the fact we can join from home, has made socially accessible for everyone. For example, people with kids can now join for longer without worrying about the journey home before bath and bedtime.
One of our guests briefly shared his re-discovered pastime of taking the motorbike for a spin with a live start-up!
The future of the theatre
As we see the increase of brands reaching out directly to consumers and reassuring them they have their best interests at heart, most of The Taverners agreed brands offering more than just words are having the most impact. Equally, slapping a logo on something doesn't foster consumer affinity.
But when does free content become too much? Andrew Lloyd Weber has been offering Phantom for free for people to enjoy, but this has had a knock-on effect for other, smaller theatre companies, who aren't in a position to offer this. There's also the question of value attrition, watching something like a theatre production through a screen risks people feeling disconnected and devaluing it.
That said, there is another way. Companies like the National Theatre are providing online content for people to watch for a fee, which is then donated to charity – so getting over the screen barrier is worth it in this case!
Adapting to a new work routine
As we enter our sixth week working from home (for most), people are starting to adapt to their new routines. A lunch time run? Or a quick 10-min press up session anyone?
Our pub guests felt keeping up these different schedules once we return to the office will be one to watch… or whether lunchtime exercise will quickly be forgotten and replaced with a trip to the local or a much missed Pret baguette. There are even rumours weekend days might be swapped around for some businesses – but personally a Monday night out doesn't sound as desirable!
We'll be back again on Friday at 3pm for more pub chat and bevs – see you then!