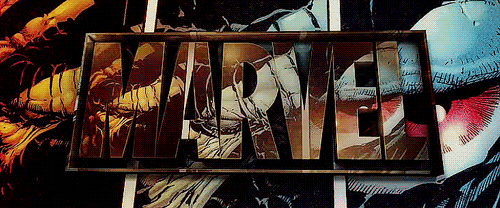 9 Oct
The Marvel Cinematic Universe as an Integrated Agency
Written by Charlie Dudgeon, Head of European Events. 
---
As Ingenuity's verified Marvel enthusiast, my lunch time rambles about the awesomeness of The Avengers saving New York from the Chitauri and whether there will be a better film than Endgame, alongside my excitement at receiving an Infinity Gauntlet mug for Christmas are mostly ignored. Like Thanos' snap, I lost 50% of my work friends to this barrage of nonsense and I'm starting to think the other half might go the same way.
In trying to stop the Marvel Cinematic Universe (MCU) becoming a daily distraction from my job, a thought occurred to me:  What are the similarities between the Avengers and an integrated marketing agency? With the rise of villains like The Green Goblin and Loki, or rather brands bringing their marketing in-house, it is vital that agencies "assemble" in a way that connects seamlessly with the brands that they represent.
In the MCU, Nick Fury brought together individual superheroes to make an "integrated" team. They all have their own unique capabilities, but are stronger and more effective together.
Here are some of the key players from the MCU and how they correspond to agency offerings.
Iron Man = Tech/VR/AI/Voice
The man who kicked off the Avengers and made it what it is today. What was once seen as a gimmick, is now, thanks to the emergence of new tech, crucial in engaging consumers in new and innovative ways. We might not have a fully operational mecha suit in the industry yet, but being aware of what is possible within tech is key. Creating a fully self-aware AI robot like Ultron might not be the best move, but voice-activated interfaces, such as JARVIS, might be better; here's looking at you Siri & Alexa!
Black Widow = Programmatic Marketing
The "super-spy" of the Avengers team, she's skilled in infiltrating the most sophisticated terrorist organisations, strategically under the radar and stealthy. Brands nowadays cannot simply rely on "spray and pray" methods of digital advertising – purely unleashing a beast like the Hulk is not advised. Instead, intelligent, programmatic marketing needs to be implemented. Being the super-spy, programmatic helps across numerous marketing pillars – ad buying, placement and optimization processes are made more efficient, with this super-spy removing mundane activities and cutting down on time to market. Marry the AI tech of Iron Man (social listening tools) with the strategic approach of Black Widow and Hydra was always bound to fall!
Captain America = Above the line Advertising
Where would the Avengers be without the first Avenger himself? A hero of WW2, who after being frozen for 66 years, had to adapt to the rapidly changing modern era. ATL Advertising may not be what it once was thanks to the rise of digital, but it can still be effective. Like Captain America throughout his time in the MCU, brands' ATL channels need to adapt and should be aiming to grow brand awareness, spread key messaging and increase positive sentiment (does the American Dream spring to mind?).
Thor and Hulk = Experiential Marketing/Brand Activation
Thor got off to a rocky start when he first joined the Avengers. Yes, he is a handsome, muscular, confident Nordic god, but overall his early outings in the MCU were rather mundane. Simply handing out a can of "limited edition" fizzy pop on the streets might look nice, but it's dull. Fast forward to Thor's standalone outing with The Hulk in the bright and colourful Thor: Ragnarok and you have a completely different tone. This was a massive risk and correlates to what brands need to do with their experientialmarketing and stayable experiences.
Spider-Man = Social Media
Being one of the newest members of The Avengers, Spider-Man has a lot to live up to and, being only a kid, found it hard to find his place within the team. But, that's no longer the case, and with the (spoiler-alert!) death of Tony Stark, The Avengers need him more than ever to help take on the tech mantle. Now I am not going to make a joke about Spider-Man and the importance of the "web", but we all know the importance of social in marketing today, as it's approachable and engaging for both young and adult audiences. Peter Parker is your "friendly neighbourhood" Spider-Man and is able to easily team up with all and any of The Avengers as social should with other marketing channels.
So, there we have it, unequivocal proof that the Avengers and an integrated marketing agency are practically the same! Much like the team of heroes in the MCU, a successful modern integrated agency brings together separate special powers to create a truly unbeatable offering.
In the words of Captain America, "Give that one man a group of soldiers with the same conviction, and you can change the world."
AGENCIES…ASSEMBLE!
---
At Ingenuity we understand the wider agency and brand relationship. With insights gained from years of experience and having worked with the best-of-the-best on both sides of the brand-agency relationship, we can help facilitate viable partnerships that last. If you'd like to learn more from our insights or want to gain a clearer view of the agency-brand ecosystem, contact Duncan on newbusiness@ingenuitylondon.com for more information.