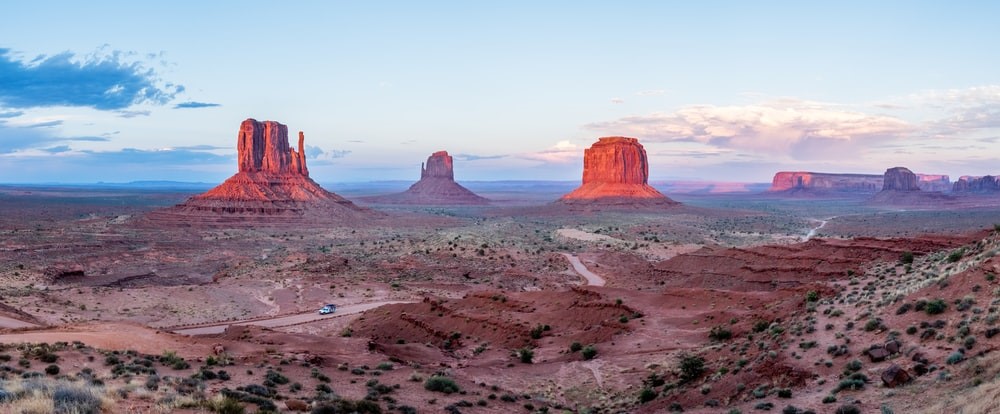 2 Jun
The Wild West of Sponsorship, Entertainment Marketing and Commercial Partnerships
What does 2021 have in store?
Written by Chris Wilson, Head of Brand Partnerships. 
What effects will commercial marketing have on how brands reach audiences through sport, entertainment, and experience marketing?
For professionals working across all marketing disciplines, the last 12 weeks have been the most challenging period they've experienced career-wise. COVID-19 has profoundly impacted brand spend, market confidence, and the landscape for how organisations market their products and services to consumers.
It's not all doom and gloom, though. As we enter June, following three months of turmoil, we are seeing increasing confidence that the re-alignment of strategy and innovation across the marketing and advertising industry is, in fact, paving a new future for engagement. As the lockdown rules are relaxing, many brands have initiated plans to start re-emerging from the shadows and begin a new form of marketing to their audiences.
Current state of play
In recent months we have seen large portions of the brand industry cease or move their activation, sponsorship, and experiential budgets to digital and content. For anyone working in commercial marketing or initiates partnerships across the entertainment sector, this has presented a huge challenge.
Over the last couple of weeks, our contacts in the brand community have shifted plans for short-term Q3 budgets and, critically, begun planning 2021 marketing strategy across all channels.
Sports and Entertainment marketing
Having worked with some of the most innovative sports and entertainment rights holders throughout the pandemic, we have been able to digitise assets to provide brands with the right platform to engage audiences, whilst they're at home. This has taken various guises, including fitness, home cooking, film and music themed evenings, and, of course, the now ubiquitous online quiz!
The rights holders have all been affected by how events and sporting spectacles have been cancelled or postponed, with a number changing their plans with existing sponsors daily as the pandemic impacts our everyday lives.
What's going to happen to 2020 sports rights?
It depends on which event you're talking about, but many are planning their initial emergence 'behind closed doors', which will affect the way fans consume their favourite sports via TV and online platforms.
Much relies on the government's next steps and  the phases we'll go through towards reaching a  'new normal'. However, in the meantime, many in the industry are either planning for small events that conform to health and safety guidelines, or moving their schedule to 2021. There will be numerous opportunities for brands to capitalise on by targeting fans via LED branding pitch side, or co-branded content across viewing platforms. Depending on the sport or which rights holder you speak with, there are various new initiatives being developed throughout the industry to engage fans whilst at home – whether it's voice tech, social takeovers with sporting stars, or user-generated content.
Behind closed doors provides potential brand partners the perfect opportunity to partner either via branding or through digital media with co-branded content online. Sport fanatics will have experienced the huge hole left by not having Saturday or Sunday filled with seeing friends and catching a game, or competing at their local club.
When sport does return in the coming weeks (the Premier League is set to resume on the 17th June with all matches taking place behind closed doors and broadcast live on Sky Sports, BT Sport, BBC Sport or Amazon Prime), it will offer a wonderfully unique opportunity to get eyeballs on products and branding, as people will be rushing to watch their favourite sports stars compete again.
How to engage brands across 2021 brand planning
Speak to any brand marketer and I bet they can't wait to press the start button and get stuck into creating immersive campaigns again. Much of the industry, excluding social and digital, has suffered during lockdown and, whilst keeping everyone safe was, of course, the number one priority, the thought of a blank canvas in 2021 is refreshing.
For people across commercial teams, publishers, sports rights holders, festival owners and music labels, it's a catch-22. On one side, there's the opportunity to build new relationships with brands around fresh strategic partnerships in 2021, developing engaging partnerships online and hopefully in person (regulation permitting). On the flipside, is the fact that large amounts of rights across sport, entertainment and lesiure will be up for grabs. This makes what is already a very strong buyers' market, even more skewed in their favour. By having such hot competition, it will prove difficult for many smaller rights holders and IP owners, driving prices down and lowering demand. It might even have some negative implications for CEOs across this space regarding staffing and hopes for the future of their business.
What's important is to make sure your proposition is right. Your entry point needs to be both affordable and attractive to buyers. By initiating a collaborative relationship with attainable KPIs at the start, both parties will reap the rewards and your 'long-game' approach will help your commercial team in the long run.
Who is doing this effectively?
In short, it's the rights holders who have innovated their offerings, made them sensitive to the market and are offering something beneficial to all.
Check out Eddie Jones' content with sponsors Mitsubishi Motors or Spurs' AIA content series with David Beckham. Both are existing examples of how the RFU and Tottenham are looking after their current sponsors with new and engaging digital content. If rights holders and IP owners can develop a short-term strategy to drive new relationships through this platform, it will help them considerably in the future. You don't have to look very far, there are opportunities everywhere, it's just about picking the right one for the right reason.
When finding the right partner, partnerships are the key: Ingenuity London
Ingenuity is a unique partnership intermediary that help brands across sport, entertainment, music and leisure, to drive new relationships with brands. Now is the best time to discuss how we can help build a proposition, take it to market, and assist your recovery both in the short-term and into next year.
Please drop me a line at Chris.Wilson@ingenuitylondon to discuss.