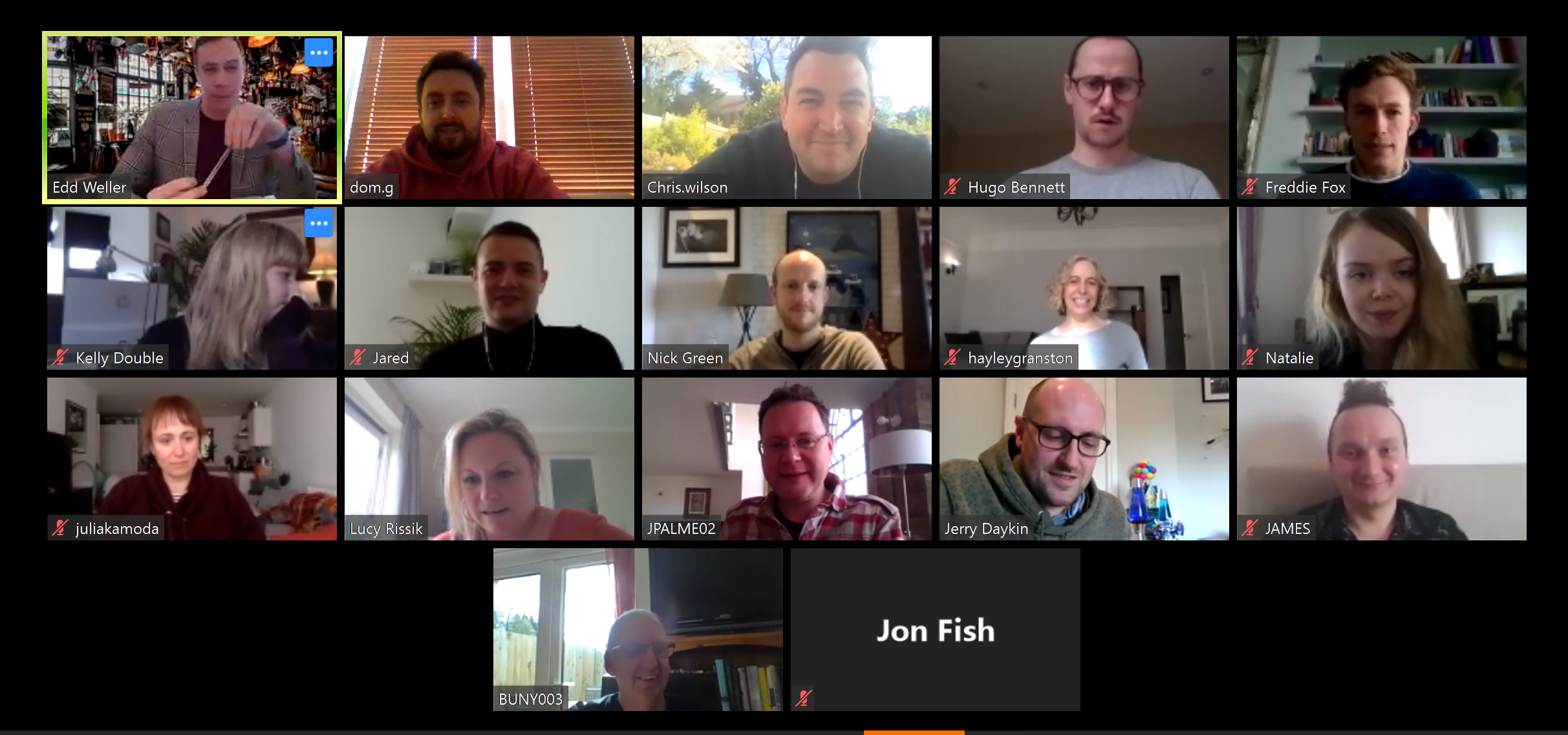 3 Apr
There is such thing as community
Written by Freddie Fox, Agency Selection Manager at Ingenuity
At Ingenuity we are uniquely placed in the marketing landscape. Our first-hand conversations with brands – through our agency selection service and events – give us invaluable insight into upcoming trends. Here, we consider the rise of community and togetherness, a burgeoning trend exacerbated by the outbreak of Covid-19.
Earlier in the year, before the words "lockdown", "social distancing" or "furlough" had entered common parlance, we started to see a rise in brands focussing on their communities. These are places (real or virtual) of shared interests and attitudes – inclusive spaces where people build relationships.
In February, one of the world's largest health and beauty brands was looking to engage their customer base online. Building an effective online community can be a brilliant way of creating brand ambassadors, answering consumers' queries, and adding value for customers. There are several well-known examples, from My Starbucks Idea (an online community allowing coffee-lovers to suggest new recipes), to the Sephora Community (a forum for the beauty obsessed to share tips and tricks). Community platforms foster engagement. They foster relevance.
Back to the here and now. As the Covid-19 outbreak heads towards its peak in the UK and people across the nation adapt to a new way of life, it's clear that community matters more than ever. Interviewed from his bunker on Sunday – Boris Johnson selected his words carefully: "One thing I think the coronavirus crisis has already proved is that there really is such a thing as society." Deliberately rejecting Margaret Thatcher's 1987 comment on individualism, the Prime Minister stressed that people coming together (if not in person) is one of the silver linings of this crisis.
So, how might brands react? Relevant communication is now more important than ever. If brands can't add value for their customer base, they will lose out. At a time that we need each other more than ever before, but can't be there in person, brands will accelerate the development of online communities. Offering a platform for conversations, creativity and feedback will add value, drive brand health and customer retention.
This might not always take the form of an online forum like Sephora's or a suggestions site like Starbucks'. Instead, brands will find new and exciting ways to build, engage and retain their communities.
Here at Ingenuity, our Brand Partnership team – missing their Friday catch up over a beer or two – are delighted to declare The Marketers Tavern, Ingenuity's very own virtual pub, officially open for your weekly dose of pub chat! No grumpy landlord, no queues at the bar and absolutely no call for last orders, it's a chance for marketers to share insights, best practice and support each other during a challenging time.
Here's what Edd Weller – Brand Partnerships Director – had to say: "As a bunch of extroverts, we're sorely missing our Friday beers, and general day-to-day meetings with commercial and brand partnerships peers. Our main skill set though is ingenuity, so in the spirit of camaraderie we're inviting a select group of senior brand partnership and media marketers for an informal drink and chinwag, who knows, maybe even some business."
So, let's raise a glass to community – in whatever guise – Happy Friday!
Get in touch with our resident pub landlord edd.weller@ingenuitylondon.com if you're angling for an invite to The Marketer's Tavern too.