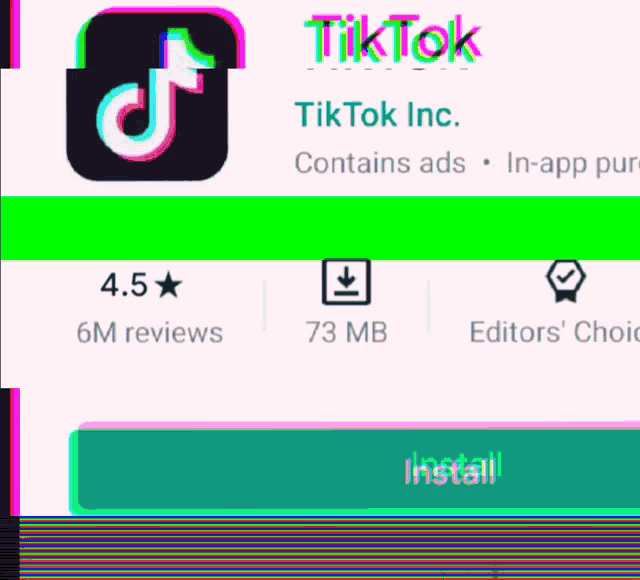 7 Sep
TikTok won't stop
Written by Jess Bird, PR Senior Account Executive.
Whether you've downloaded it to your phone for the occasional browse, or you've succumbed to the lockdown dance trend, there's no way you can have gone about the last few months without coming across TikTok.
TikTok itself was created back in 2016, yet trying to thrive amidst a competitive landscape and the popularity of Snapchat at the time (who remembers the puppy filter?!), meant it hadn't truly come into its own until this year.
Whilst the platform is not without its controversial backlashes – including mental health concerns, political advertising and security issues – it has also opened a whole new world for brands.
The future of the platform
Particularly popular with Gen Z for its fun challenges, dance videos, split-screen duets, life hacks and transformation vids. As one of the fastest ever-growing social channels, it has quickly become the desirable object for competitor imitation.
Only recently we saw Instagram launch its 'Reels' section – a likely attempt to keep users from switching to TikTok to get their short video fix. Robby Stein, Instagram's Product Director, said that while TikTok popularised the short video format, the two products are different, and at the end of the day, no two products are exactly the same. Who remembers when we felt Instagram stories were just a dupe of Snapchat? Opinions quickly changed on that…
TikTok also has its own, very specific fan base, so whilst it needs to be wary of the likes of Instagram snapping at its heels – they haven't been created to do or offer the same thing, meaning they attract a different sort of user.
With an all-time high number of downloads of 200 million for the first quarter of 2020 during lockdown, the question now is around how the platform can stay relevant post-lockdown. To keep at the forefront of user's minds, the platform needs to be churning out content that is engaging – cue brand involvement.
The opportunities for brands
During lockdown TikTok showcased its first UK TV ad, utilising the popular content users had created during the pandemic. 'A Little Brighter Inside' worked to highlight the short-form videos, featuring artists including Little Mix and Tinie Tempah, as well as star Olympian Tom Daley and celebrity chef, Gordon Ramsey. But so, what? Some of you might say. Well actually, TikTok's dive into TV advertising was the perfect chance for the platform to not only raise brand awareness, but also increase uptake in potential brand partnerships.
From a brand perspective it's been interesting to see the different reactions to the social giant. Some brands have paid attention to TikTok and became early adopters. Companies such as ASOS, Chipotle, Nike, Skittles, Fenty Beauty, Pepsi, and Universal Pictures are among those that have already been lured in by TikTok's success. Whereas others have held back.
TikTok remains young in social media years, meaning there's still room for education around the platform. But, before brands embark on a relationship with TikTok, it's important to note that it's not as easy as simply duplicating content from other social platforms – you need to be creating content that the platform likes best. Secondly, is your ideal customer actually even using TikTok? It might be the top dog at the moment, but if you're a brand targeting middle aged women – it's not really going to be the place for you.
The future
So, where does TikTok go from here?
In a bid to future-proof the platform, TikTok is focusing on building creative case studies and learning resources to help agencies understand what creative works and what is currently trending. TikTok is also developing a certification programme to train creative planners and digital strategists on the platform. This comes after they developed the "TikTok for Business" offering – a self-serve advertising platform to help agencies and marketers understand what works on the platform.
Considering the initiatives being implemented by TikTok above, this platform is going to continue to become not only a bigger arena for brands to play and compete within but also an important marketing tool that agencies need to become experts in. Whether you specialise in shopper and look at innovating in POS, or you are experts when it comes to digital transformation, you need to be clued up on TikTok because it's all relevant. The power it has not just in building brand awareness, but influencing an entire new audience is something to not shy away from.
It will be interesting to see whether agencies becoming more educated on what TikTok can offer will influence the involvement of brands and help increase partnerships for the platform. From where I'm looking, it's likely to be yes.