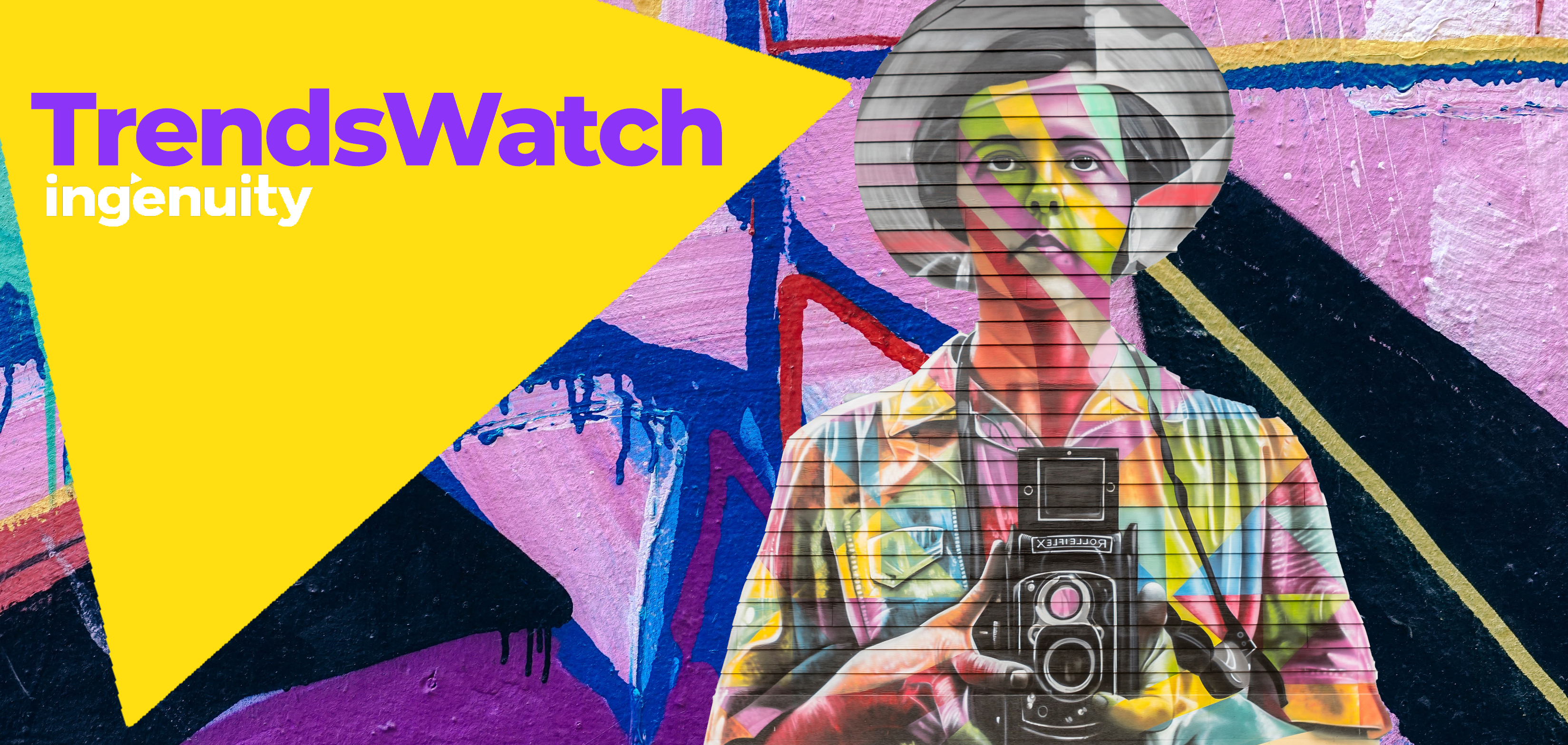 8 Sep
TrendsWatch | New Business Insight From The Past Week
Autumn is upon us, and with the new season comes a whole host of fresh new insights. Starting with the news that Zoom is here to stay. Yes, the 'King of Lockdown' is not going anywhere, as it was announced on Monday that the silicone-valley based company is now worth more than General Motors, Ford, Uber and Starbucks. Likewise, with remote working here for the foreseeable, Zoom is virtually unstoppable!
This week we are delving into digital detoxes, rural cosmopolitanism, celebrity-endorsed champagne and asking is rum really the new gin?
Digital Detoxes
This week youtube sensation Zoella teamed up with Lush to promote digital detoxing.
#digitaldetoxday, which takes place on 5 September asks users to step away from social media and check in on mental health.
A digital detox refers to a period of time when a person refrains from using tech devices such as smartphones, televisions, computers, tablets, and social media sites. "Detoxing" from digital devices is often seen as a way to focus on real-life social interactions without distractions. The stresses of lockdown have driven more of us to take breaks from mental health, and the detoxing trend looks set to continue.
The rise of the rural cosmopolitan
The rising number of people leaving London, together with the increasingly cosmopolitan mindset outside the city is creating a whole new demographic. According to website Rightmove, property buyers living in major cities are planning an escape to the country, and the numbers leaving in their thirties has increased to a whopping 89%.
Based on Experian data, there are an estimated 4 million people already outside London that can be described as 'rural cosmopolitans'. This shift to the countryside is going to continue, and the urban mindset with it. Beware country dwellers the millennials are coming!
Celebrity endorsed champagne
The march of celebrity-backed wine brands into mainstream consciousness continues with the launch of Fleur de Miraval, a new collaboration with former Hollywood power couple Brad Pitt and Angelina Jolie, with the champagne being billed as 'exclusively devoted to rosé'.
Alcohol has always been an expression of oneself, be it what you drink, how you drink it or how much the bottle costs. Many celebrities are using their fame to push alcohol brands, and consumers are lapping it up as it is now one the hottest trends of 2020. The last three months alone has seen Kylie, Cameron Diaz and singer Post Malone unveil their own bottles of rose.
 Is rum the new gin?
There might be a bit of trouble on the horizon for gin. UK sales have started to slow, whether that's from too much choice, gin fatigue or just changing fashions. As a result, we've seen an impressive influx of rums in the last year, and this week brought the release of Kopperbergs new Dark Fruit spiced rum. This category looks set to evolve over the next few months and is definitely one to be keeping an eye on.
More trends and insights to be shared next week!