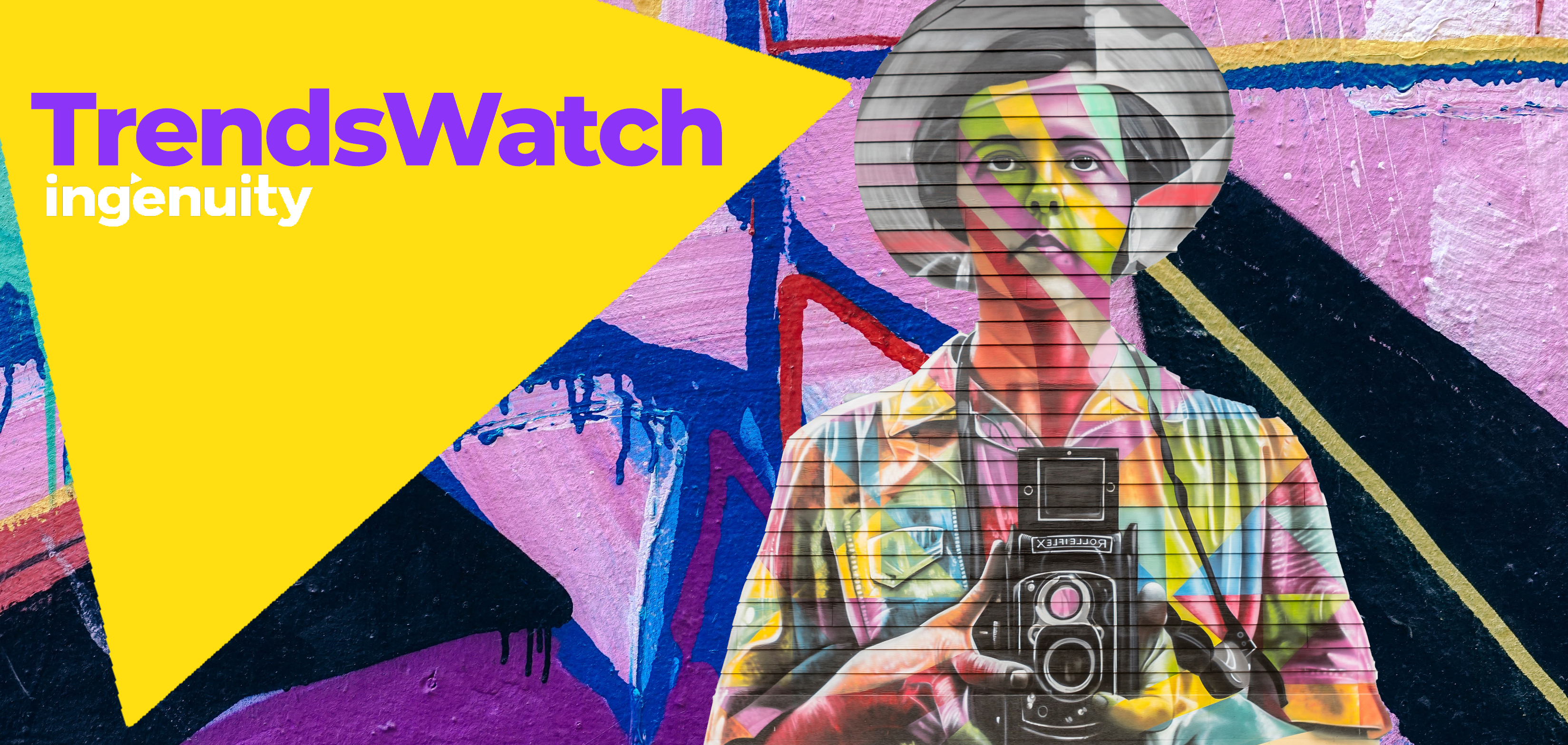 24 Aug
TrendsWatch | New Business Insight From The Past Week
As another week rolls past, the news has been flooded with A-level and GCSE results, but aside from that we've seen non-alcoholic beverages booming, brands consciously making environmentally savvy choices and house sales having their best month in over a decade.
Here's Ingenuity's round-up of the week's industry news and trends.
Stepping up to sustainability
Over the last week we've seen more brands jump on the bandwagon of ensuring their choices are more sustainable. Tropicana has relaunched its on-the-go juice range with a new look, but most importantly in recycled plastic bottles. The new bottles are made with 50% recycled plastic and it comes as part of PepsiCo's commitment to make all its packaging 100% recyclable, compostable or biodegradable by 2025.
Selfridges has also launched Project Earth, a five-year sustainability plan for the department store, to help connect with more ethically minded consumers. According to the retailer's boss, Selfridges must embrace changes in shopping habits that have pushed ethical and environmental concerns to the front of the queue.
Anne Pitcher, managing director of Selfridges, is putting sustainability at the centre of the store to evolve how the luxury department does business. Project Earth aims to help customers change the way they shop in three ways: by addressing the materials used in products; launching and exploring new retail models, such as repair and resale; and engaging with teams, partners and customers to inspire a shift in mindsets.
The rise of non-alcoholic options
As consumers are consciously making healthier choices when it comes to what they eat and drink, especially post-lockdown, it has made room for even more non-alcoholic beverage options to hit the shelves.
North South Wines launched an alcohol-free sparkling wine under its La Gioiosa Prosecco brand. The brand said the wine was "lower in calories than most zero-alcohol offerings" and could fit into a health-conscious lifestyle, containing 22 calories per 100ml.
Diageo-owned drinks accelerator Distill Ventures has invested in award-winning German gin maker Rheinland Distillers. Distill said the Rheinland business – founded by Raphael Vollmar and Gerald Koenen in 2014 – caught its attention because of its offer of an alcoholic and non-alcoholic product under one brand.
According to a 2019 Distill Ventures data study, 58% of consumers are drinking more no-and lower-abv drinks than in 2018, and 55% of the most influential bartenders in New York, Los Angeles and London believe the no-and low-alcohol trend will continue to grow in 2020.
Siegfried is the first brand with both an alcoholic and a non-alcoholic product to join the Distill's growing portfolio of international non-alcoholic brands, which make up 25% of the entire portfolio.
The love for online grocery shopping
According to research conducted by supermarket chain Waitrose, more than three quarters of people in the UK now do at least some online grocery shopping – which is a definite knock-on effect from the pandemic. This has led grocery retailers to step up in their digital and online offerings.
Asda, the UK grocer owned by Walmart, is planning to increase its online sales capacity by another 50% by next year as it looks to ecommerce and keen pricing to halt a slide in market share. And both M&S and Waitrose are ramping up their marketing in the latest phase of their battle for Ocado shoppers.
Both retailers have launched multichannel marketing campaigns to highlight the value and quality of their grocery lines, showcase their grocery delivery services and attract Ocado shoppers.
House-buying boom
The UK's £37bn July house-buying boom showcases the busiest month of house sales in more than a decade, according to property website Rightmove.
The spike follows a suspension of the housing market during the coronavirus lockdown, but also coincides with the UK plunging into a recession. The chancellor also cut stamp duty in July, in an effort to encourage people to get moving again despite uncertain economic times.
More trends and insights to be shared next week!