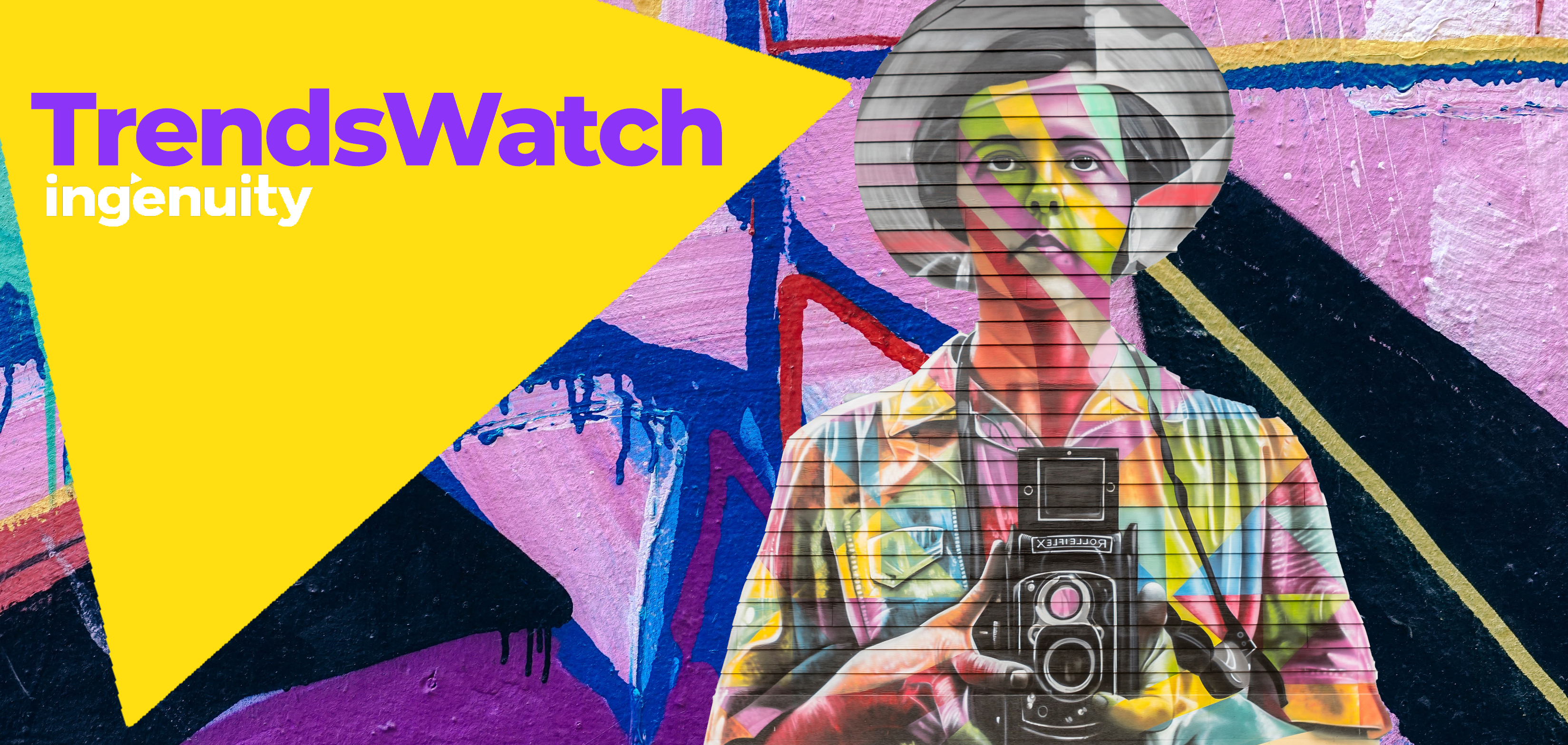 28 Sep
TrendsWatch | New Business Insight From The Past Week
Here we go again! It seems a second lockdown may be on the horizon, as curfews have been brought in and further local lockdowns announced! ☹
On a more positive note, this week, we are looking at the fashion and automotive industries, as well as the unstoppable rise of digital.
Fashion:
It's been an interesting week for the fashion industry, with London Fashion Week's hybrid event format coming to a close. Unlike the June event – which was entirely virtual – this edition saw 31 out of 81 designers opt for a physical activation in addition to their online presence (streamed live on Twitch). The pandemic has seen fashion play catch up with its art and music counterparts, embracing digital to offer an experience to audiences across the world.
Further accelerating fashion into the digital world is TikTok. The app will livestream fashion shows in its very own fashion month, including JW Anderson's S/S 2021 womenswear show on Monday 28th September. The app's event will run until 8th October and close with a virtual show, hosted by TikTok artist Nick Tangorra and featuring the sportswear giant Puma. Announced shortly after Paris Fashion Week's schedule was revealed, the app's Fashion Week will solely take place online.
Whether D2C or enabling more fashion fans to access events globally, the switch to digital looks like it's here to stay.
Automotive:
Research conducted by Juniper suggests that in-vehicle commerce is set to be an $86 billion industry in five years' time. With the increasing integration of voice assistants, drivers will be able to seamlessly make e-commerce purchases from behind their steering wheels. Perhaps unsurprisingly, fuel and electric vehicle charging payments will lead the way, accounting for over three quarters of payments by 2025. The research suggests that this will be an area of significant growth, with current in-vehicle purchases accounting for just $543 million at present.
The news that e-vehicle charging payments are set to rise was coupled this week with alternative fuel cars outselling conventional diesel vehicles by more than 10% in the second quarter of the year. Data suggests that 33,000 pure electric cars were registered between April and June, with 29,000 diesel cars registered in comparison. Quentin Wilson, motoring journalist and spokesman for the Fair Fuel UK campaign said that: "Use of electric vehicles will speed up exponentially in the next two years as we see greater awareness and greater acceptance of the technology."
In a more surprising trend for the automotive sector, Heycar research suggests that one in ten UK employees have resorted to working from their cars during the pandemic, citing them as a place of quiet solitude where they can work more efficiently than in the four walls of their houses!
Digital Demand:
As the government announced new measures to combat the coronavirus pandemic, digital pressed on. From digital storefronts to virtual events, brands' online capabilities are ever increasing. This week, we saw sportswear behemoth – Nike – announce a massive 82% rise in online sales in the three months to 30th August, off-setting falls in bricks and mortar store revenue. Nick Chief Executive – John Donahoe – suggested that the change is likely to be a permanent one: "We know that digital is the new normal. The consumer today is digitally grounded and simply will not revert back."
One of the sectors that thrived during the early period of the pandemic – DIY and home improvement – is also shifting towards a more digital-first approach. Kingfisher – which operates B&Q and Screwfix in the UK – saw its e-commerce sales soar in the six months to July. Kingfisher has adapted its strategy to prioritise in-store picking and new store types, better integrating on and offline. Thierry Garnier highlighted: "We were starting to do experiments before the crisis, so when it started we accelerated our plans around store picking."