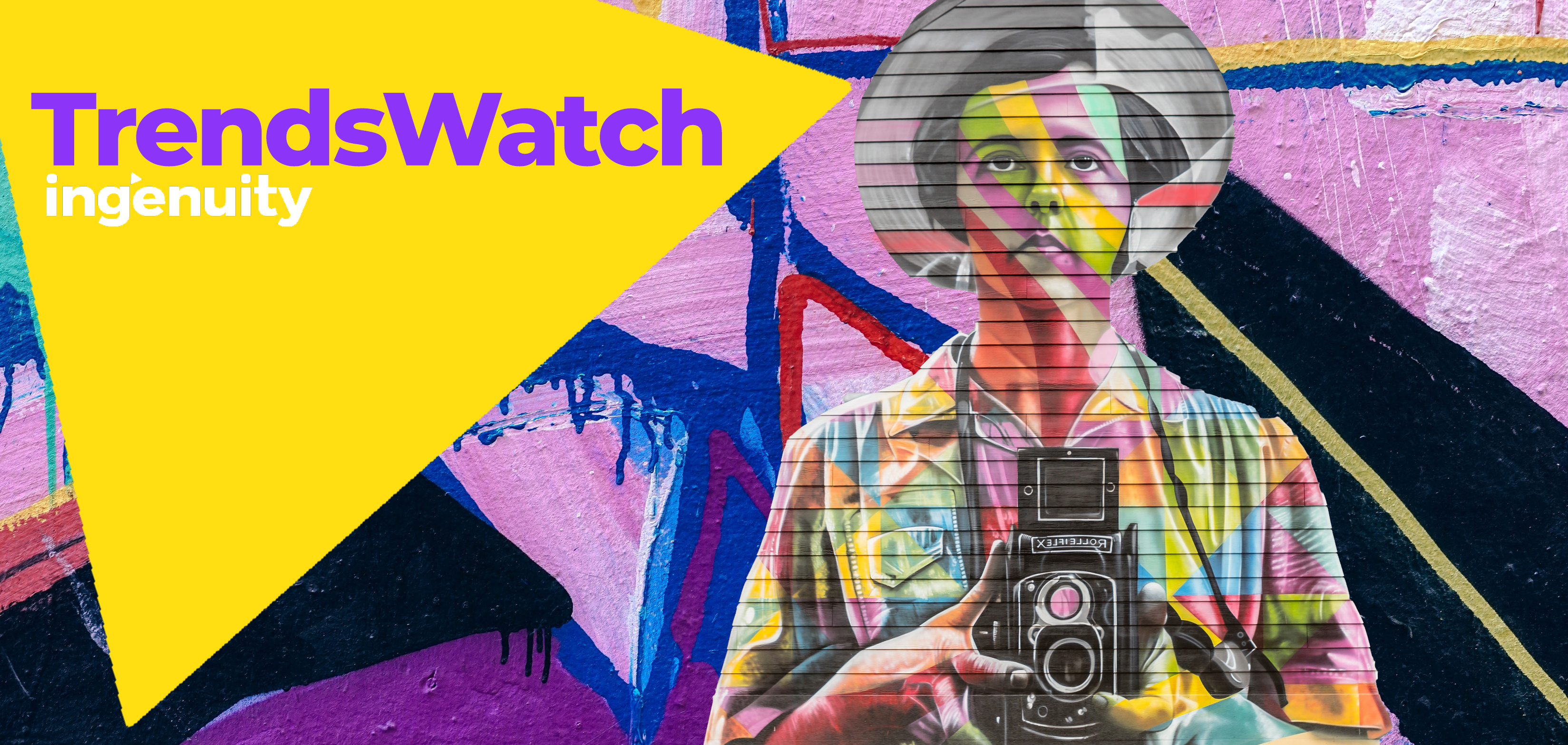 30 Nov
Trendswatch | New Business Insight From The Past Week
Tier we go again! The tiers are back and so is the rule of six. With December just around the corner it is safe to say that this is going to be a festive season like no other!
Last week was all about sustainability, with Garnier launching its new plastic-free shampoo bars, Allbirds boycotting Black Friday and asking its customers to 'pay it to the planet', and Diageo launching its 10-year sustainability plan.
Trends of the moment include streaming services, the pets-at-home 'baby boom' and video-sharing apps.
Streaming services. 
Netflix is set to invest $1bn dollars (£750 million) in producing more than 50 TV shows and films in 2020 against the backdrop of an unprecedented UK production shutdown earlier this year due to coronavirus restrictions.
The binge-watching model requires a pipeline of substantial content and the UK has taken centre stage as Netflix's production location, becoming firmly established as the most important international production hub for Netflix.
With the launch of Apple TV and Disney+, Netflix is not short of competitors. No company has captured this pivot to streaming better than Disney, with Disney + surpassing 60 million subscribers, four years ahead of its goal!
Pets-At-Home 'Baby Boom'
Brits love their pets and the recent lockdowns have taken this to whole new level, with pet insurance providers seeing a 78% increase in people registering new animals. In fact, animals have been "a lifesaver" for people struggling during the coronavirus lockdown, according to retailer Pets at Home which has seen sales rise to £574 million.
Peter Pritchard, chief executive, said pets have played an "incredibly important role" through a period of "social loneliness."
Appearing on the BBC's Today programme, he added : "The Pet Care market has been incredibly strong throughout and I think that tells you an awful lot about people's relationships with their pets and roles that pets play in people's lives."
Moreover, with the value of the resilient UK pet market set to hit £7bn next year, it is clear the nation's love affair with their animal family members shows no signs of abating.
Video-sharing apps.
By now, you must have all seen or taken part in a TikTok, the fun-filled video-sharing app that has families, celebrities and sometimes even grandparents taking part in the latest dance trends.
The TikTok frenzy that took off during the first lockdown has not come without controversy, with a possible ban on the cards in the US due to political tensions. Additionally, the Bytedance-owned app is facing off with yet another competitor as last week Snapchat released its own video-sharing model called 'Spotlight.'
Spotlight launched on Tuesday for Snapchat users in eleven countries, including the UK, Ireland, the US, Canada and Australia. It allows users to share a post publicly on Spotlight, just as they would privately with their friends in stories. Those that get the most views in a 24-hour timeframe will earn their creators a share of more than £750,000 in prize money. This means that content creators will have a chance to create a snap that's widely viewed.
Snapchat, said it is lowering the threshold for people to be able to monetise videos, a luxury usually only available to influencers with millions of followers. Snap also said Spotlight will become tailored to each user over time based on their preferences and favourites. With these kinds of benefits TikTok better watch out!
More insights and trends to be shared next week