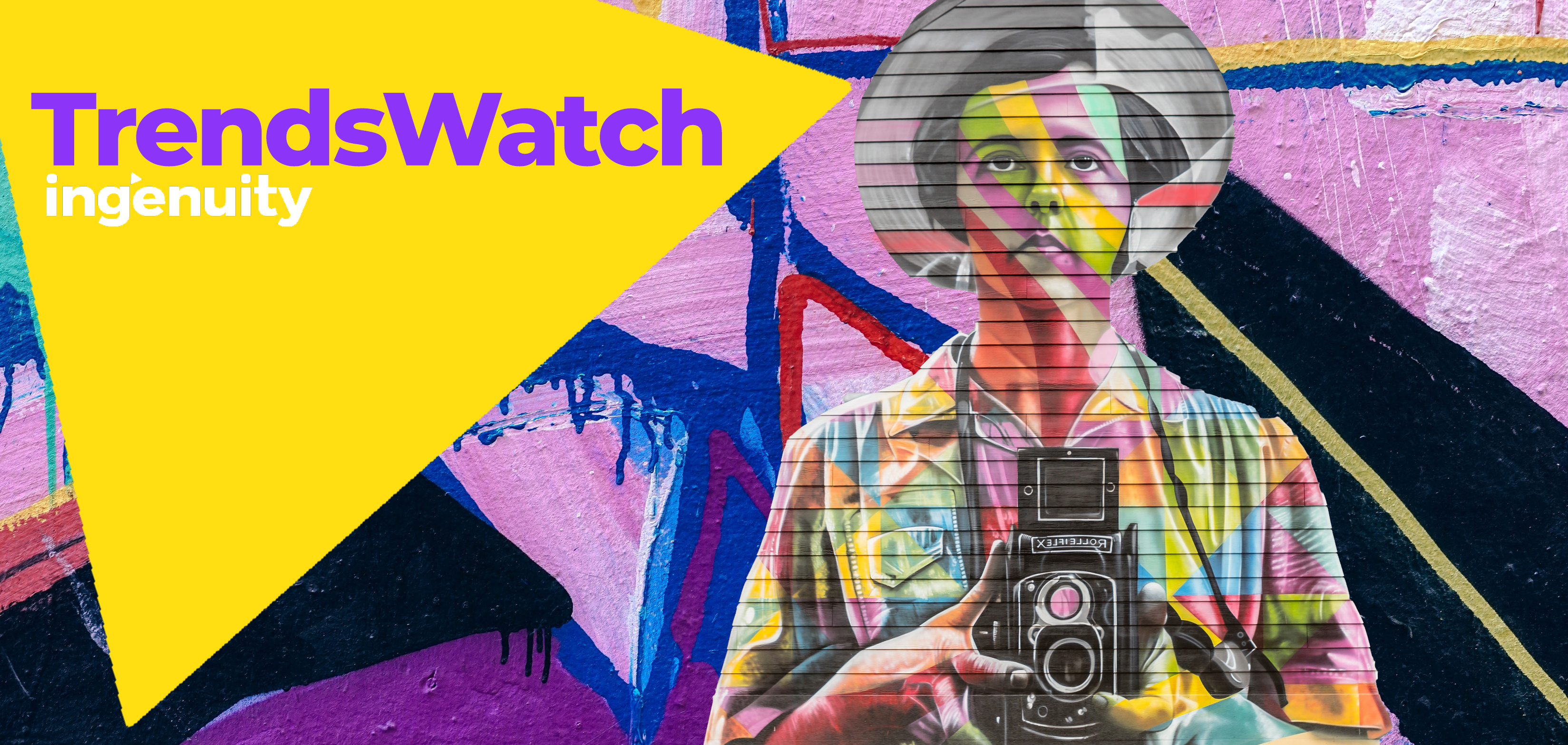 15 Dec
Trendswatch | New Business Insight From The Past Week
'Tis the season to be jolly careful! Christmas is upon us, which means the songs are blasting and the mulled wine is flowing. But the pandemic is still here so maybe don't get too excited just yet.
Nevertheless, it's been an exciting week for brands, with Bumble releasing its Christmas advert, starring Helena Bonham Carter, who pays tribute to singles in 2020.
Anyway, let's talk trends. This week I will be delving into travel, CBD and beauty apps.
Travel.
With the vaccine being rolled out, things are finally looking up for the sector.
Hoseasons has reported a sharp spike in bookings for both 2021 and this Christmas, following announcements on vaccine progress and a relaxation of lockdown rules for the festive period.
The domestic specialist said it saw year-on-year bookings increase by 40% compared to the same period last year, with sales of last-minute Christmas breaks made after November 23rd up 150% on the equivalent period in 2019.
Recent data has also shown that consumers are more likely to use travel agents and take package holidays next year. The predictions came from Abta, revealing six key travel trends for 2021, as the industry seeks to emerge from the shadow of the global health crisis. Travel experts and packages are expected to play an important role in helping people feel more confident to travel in the coming year.
CBD
BrewDog co-founder Martin Dickie has launched a CBD brand, called HBHM, an acronym for Healthy Body Healthy Mind.
HBHM debuted with a range of three CBD isolate oils, designed to be taken orally.
Dickie, who began using CBD to help him sleep while travelling in 2018, said he wanted HBHM to be "a company that focuses on the wellbeing of customers and the wellbeing of our planet."
CBD is everywhere lately – in skin care, coffee and even pet treats. Advocates say CBD, or cannabidiol, which comes from hemp and marijuana, can help with anxiety, pain relief, and provide a slew of other benefits.
On the whole, it seems that the cannabidiol craze is going nowhere. The UK CBD market is currently worth around £300 million and is predicted to hit the £1 billion mark by 2025.
Beauty apps.
The beauty industry is one of the most competitive commercial spaces. It is a far different place now than it was a decade ago, thanks to social media, apps and influencers.
Agora is a UK app start-up that wants to transform the segment by creating greater transparency. The start-up, which gives users a safe space to share their beauty reviews via shoppable content, has recently raised £5 million in funding.
Agora will use the funding to scale its business further. The digital platform aims to roll out more tech solutions, such as live streaming and AI-fuelled personalisation, to enhance the shopping experience, and hopes to expand into Europe very soon.
More insights and trends to be shared next week