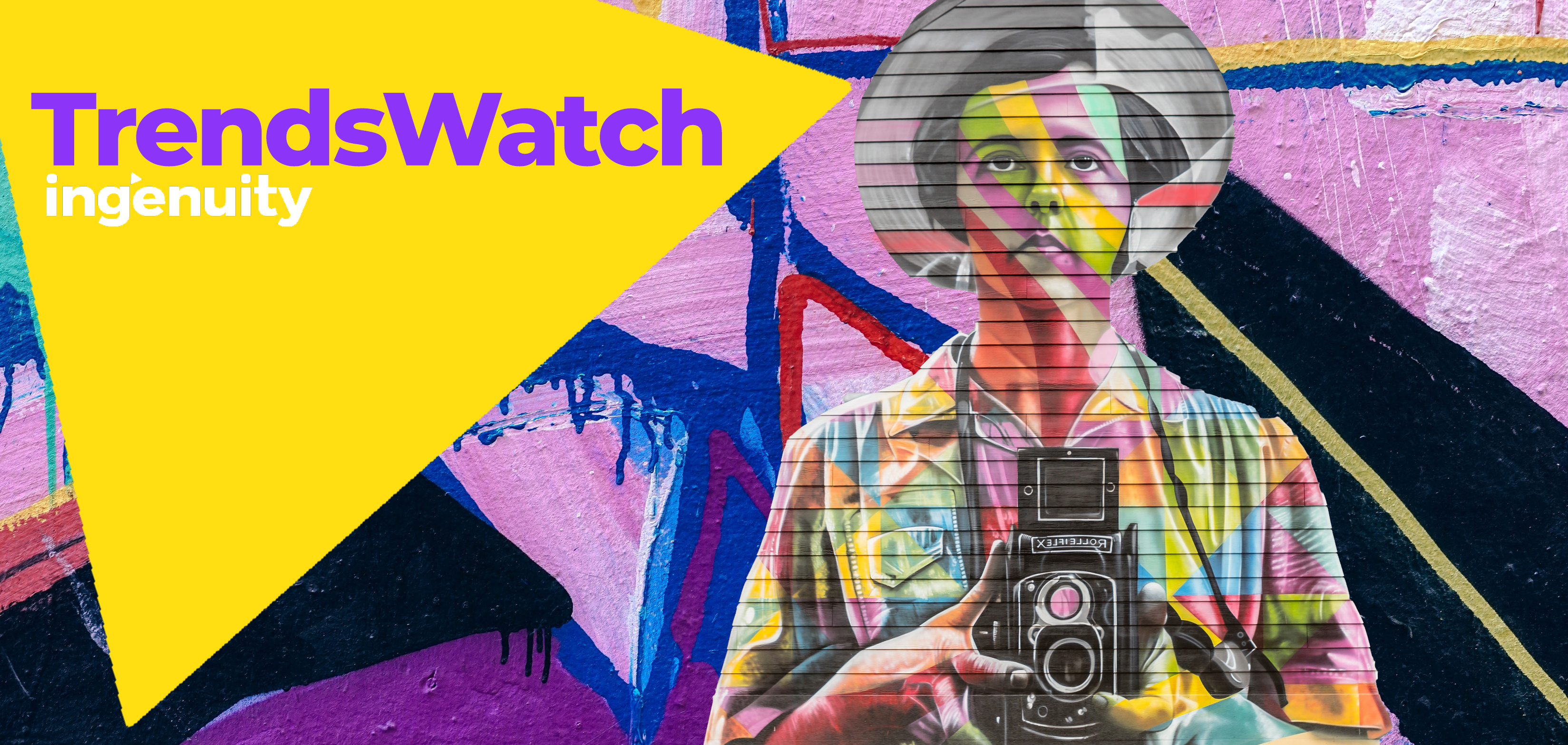 11 Jan
Trendswatch | New Business Insight From The Past Week
A new year has begun, and from the events of this week it seems it is going to be just as intense as the last, as we are now officially back in lockdown for the foreseeable.
Amazon has been named the nation's most loved brand of the moment, while online florist Bloom and Wild has secured a whopping £100m in fundraising.
Here at Ingenuity, we're kicking off 2021 by discussing Dry January and Veganuary. But that's not all, as I'm also going to delve into one of the hottest lockdown trends of the moment – music streaming!
Dry January.
Yep, it's that time of year when Brits try (and some fail!) at the phenomenon that is Dry January. Now I know most of us thought after the year we've just had that hardly anyone would sign up for four weeks off the booze, but we were wrong! A record number of Britons are planning to forego booze for the first month of the year. In fact, Alcohol Change UK said its polling shows more than 6.5 million adults intent to partake in dry January – up from 3.9 million last year, equivalent to one in five people who drink alcohol.
The Portman Group, the social responsibility and regulatory body for alcohol in the UK, has said that ongoing restrictions have increased consumers' thirst for hangover-free options from supermarkets and corner shops.
Major brands and start-ups have tapped into this growing trend, where innovation has improved choice, quality and taste.
An example of this is Diageo, which has just unveiled an alcohol-free version of its popular Gordon's gin – already on sale in Tesco, Amazon and other supermarkets from the 3rd of  January.
Veganuary
It's not just booze people are giving up, as a record 500,000 people have signed up to the Veganuary challenge to eat only plant-based foods for the month – a 50% increase from last year.
A quarter of those taking up the challenge are in the UK, and this year British supermarkets, including Tesco, are running television and radio ads promoting Veganuary for the first time. Other supermarkets, such as Aldi, Asda and Iceland, have produced dedicated pages on their websites featuring information and vegan recipes for the first time.
New research from investment bank UBS on plant-based alternatives to meat, such as veggie burgers and sausages, shows a rising number of people are trying the new products. In fact, the proportion of people who have tried the alternatives rose from 48% to 53% between March and November 2020!
More than half of UK customers feel inspired to become vegan, with nearly a quarter saying their attitudes towards the environment and health have become more important in the last 12 months.
Music Streaming
The angsty ballads of Lewis Capaldi were the biggest soundtrack of pandemic Britain, industry figures for 2020 show, as music streaming shot up by more than 20% in lockdown!
Music has helped people get through quarantine, with streaming growing for a sixth year in a row, according to new figures. There were 139 billion audio streams, up by more than a fifth, while 155 million albums or their equivalent were either streamed or bought.
The increase in listening came as the live sector was all but wiped out by lockdown rules to combat the pandemic.
The popularity of the medium has led to calls for companies to offer singers and musicians a greater share of the profits during the pandemic.
Streaming now accounts for 80% of UK music consumption, although vinyl and cassette sales have continued to grow.
Homegrown talent enjoyed a good year, with UK artists Lewis Capaldi, Harry Styles and Dua Lipa accounting for eight of the top ten albums in the UK.
Additionally, BPI said a new wave of talent, such as AJ Tracey, Aitch, J Hus, KSI and Jorja Smith are also driving growth.
More insights and trends to be shared next week