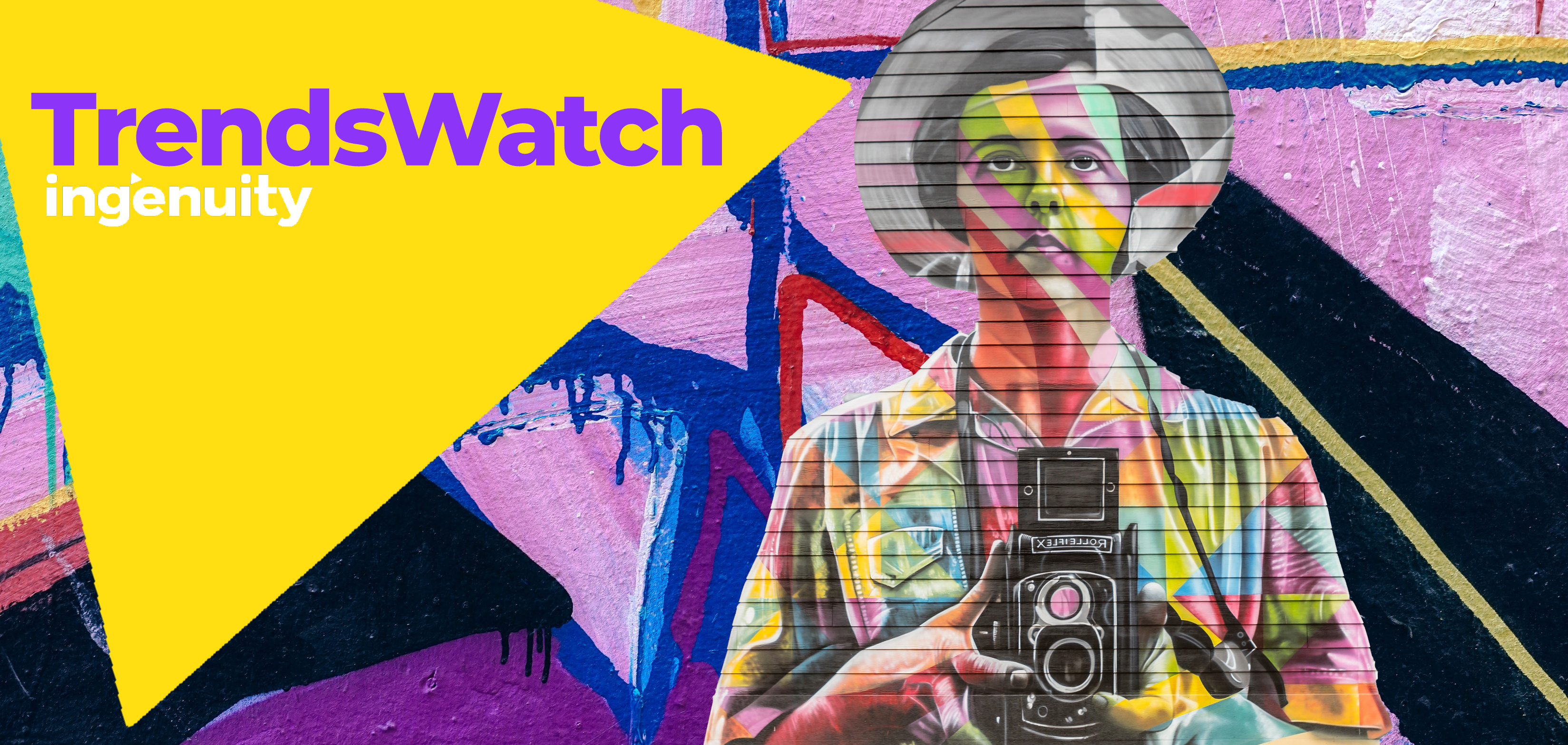 18 Dec
Trendswatch | New Business Insight From The Past Week
Most of the UK has now been plunged back into Tier 3, but this isn't deterring shoppers, with sales soaring at Dixons Carphone, Aldi and Dyson.
This week, we've also seen some exciting launches with the rollout of Master of Malt's own brand and H&M launching sustainable subscription-based brand Singular Society.
On the trends front, this week we will be delving into brand integration in gaming, local home delivery and virtual wine tasting.
Brand integration In Gaming
Gaming is one of the hottest trends right now, so it's no surprise that brands are jumping at the chance to get involved.
This week we saw Hellman's team up with Animal Crossing to raise money for FareShare, a charity network aimed at relieving food poverty and reducing food waste in the UK.
The mayonnaise brand has created its own virtual island in the hit video game and is inviting players to explore it and donate virtual spoiled turnips. For each in-game donation, Hellmann's owner Unilever will make a donation to the food waste charity equivalent to two meals.
To access it, players must direct message Hellmann's on Twitter to secure a timeslot and a code. Once they gain entry, they will have a 15-minute timeslot to drop off their virtual turnips.
Technological developments over the past few years have revolutionised the way people spend time online, so much so that the gaming industry is expected to reach a value of USD 256.97 billion by 2025.
The gaming community on the other side of the screen is something gamers have known for a long time. Everyone else is just starting to cotton on to it, and brands are now playing along too. From branded virtual goods and integrated ads to games that combine digital and real-world incentives, companies quite rightly want to get a piece of the action.
Local home delivery
Now you're probably sick of me talking about home delivery, but this week there has been some quite interesting developments, as both One Stop and McColls have extended their home delivery partnerships. Which means no more having to walk to the corner shop when we've run out of milk or want that cheeky extra bottle of wine!
McColl's is set to roll out its partnership with UberEats to 400 stores by March. The convenience retailer expects to have 135 stores on board with UberEats by Christmas, off the back of an existing trial at nine stores, which kicked off a year ago.
One Stop, on the other hand, has partnered with UberEats competitor Deliveroo across more than 200 stores. Following a trial in August, the service will now roll out to more than 200 of One Stop's owned shops.
Customers will now be able to purchase from a range of more than 400 products, including fresh meat, soup, pasta, toothpaste and cleaning products.
Virtual Wine Tasting
Ex-Silicon Valley entrepreneur Michael Baum has launched an experiential wine platform with sustainability at its heart.
Available for consumers to use from this week, Vivant streams live experiences from wine regions around the world, a first for a wine experience platform.
Each live session will be hosted by expert wine advisors who will teach participants how to assess wines via the platform's 'Interactive Tasting Method', with advisors also on hand to answer questions.
The wine world has shifted due to the pandemic and vineyards are creating new ways for people to connect, learn and enjoy the festivities. I predict that we will see many more brands get involved in similar virtual experiences, (even post-COVID!) as experiential platforms provide a quick and easy way to connect with consumers.
More insights and trends to be shared next week