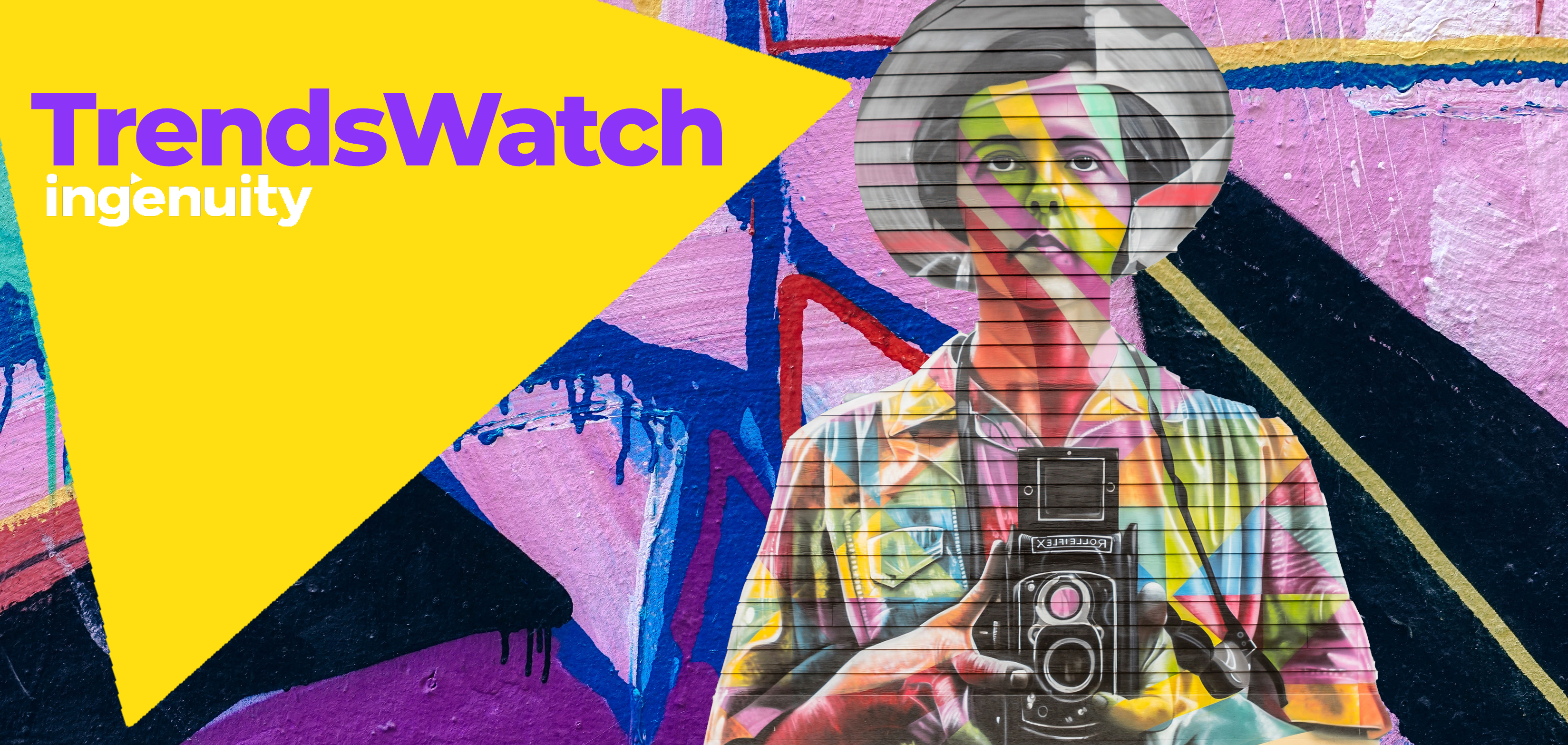 8 Apr
TrendsWatch | New Business Insight From The Past Week
Three weeks of the majority working from home, two weeks of lock down, one month of loo-roll shortages.
Despite the constant daily whirlwind of updates surrounding the Coronavirus, it feels that at least in business terms, the dust has begun to clear as we settle into business as unusual and start to look forward.
The shift in consumer behaviours has already been vast, but is this a short-term reaction? Which ones will stick around as people get used to home bound consumption?
Now, getting into the predictions game can be a little dangerous given how little solid data we have to work with. But, we've seen a shift in the media, they are talking about the economic impact more broadly, and indeed brands are also beginning to talk about what the future might look like – although to be honest even a crystal ball would be of little use right now.
What's worked in new biz for Ingenuity this week:
The return of the expert – own your niche. More than ever, brands are looking to engage with industry experts. Before reaching out, review your experience, expertise and service offering and have a frank conversation about what you can usefully offer to brands in this time of need. Now is the time to offer altruistic ideas, services and suggestions. Add value and support, aim to build relationships for the long-term.
The grocery sector has continued to evolve + do good:
Marks & Spencer has launched new online "food boxes" to help vulnerable customers find kitchen essentials amid the coronavirus pandemic. M&S said it will give priority to customers over 70, identified via its loyalty scheme Sparks, who may be finding it more challenging to buy essentials.
Small farms are looking for innovative ways to sell directly to shoppers, including a growing number selling produce directly to customers using home deliveries where they would usually supply small restaurant chains and preventing food waste.
IKEA has opened the doors to a food market within its Croydon store to support NHS staff, key workers and vulnerable customers. The home furnishing retailer will offer the usual, and famous, IKEA menu of meatballs and hotdogs, alongside staple grocery items including bread, milk and baked beans.
McColl's has also partnered with Deliveroo to introduce delivery for the first time.
There's been some positive news in the world of digitisation:
A report from VC Finch Capital offers some light at the end of the tunnel for the Fintech sector, suggesting that the crisis could ultimately see the industry flourish post-COVID-19 by accelerating the rush to digitisation.
We're also seeing rapid uptake in the education sector too, with Sophia – the on-demand, private tuition app – launching one-on-one online tuition for the very first time across the UK to support continuous learning.
When you couple that with the fact that the BBC has announced biggest online education push 'in its history' with multiple daily programmes and it's clear that it's not just schools and tutors that are taking the education of our children seriously.
In fact, the current COVID-19 need is likely to accelerate the digitisation of all areas of education, something that will continue past the schools and University's restarting.
The retail + leisure bounce back:
In the midst of many of our nations favourite high street stores declaring serious financial troubles, some have turned to talking about when retail + leisure might bounce back and what brands in this sector can do in the meantime to keep afloat.
Pets at Home has said that 'Exceptional' Covid-19 demand will lift its full-year results – but the retailer warns of future uncertainty as spending is anticipated to drop in the not too distant future post-crisis.
Garden centres are creeping into the home delivery space to prevent stock waste – demand in this sector is high thanks to the good weather and lockdown, but so many garden centres do not have the infrastructure to support deliveries let alone online orders. Millions of plants (and pounds) are at risk if they do not pivot quickly.
This week, Starstock launched MyPubShop.com, a national initiative enabling pubs to trade as food + booze shops and offer click & collect services – providing resources to local communities and all important income for the pubs who had to shut their doors for the foreseeable almost a fortnight ago.
Boots sees fast growth in online spending, but in-store sales are down. Not a shock given the current lockdown, but demonstrates the imbalance in its current strategy.
Businesses have stepped up:
LinkedIn is offering free job postings to accelerate hiring for critical roles, including roles in industries including healthcare, supermarket, warehousing and freight delivery. It might not be as emotional as the 8pm clap, but it's a start.
And finally, online retail giant The Hut Group has developed a £10m Coronavirus aid package to support vulnerable communities, key workers and emergency services. The money will be split between local Manchester causes, and critical products and services across the UK and its international markets
Over and out, until next week.