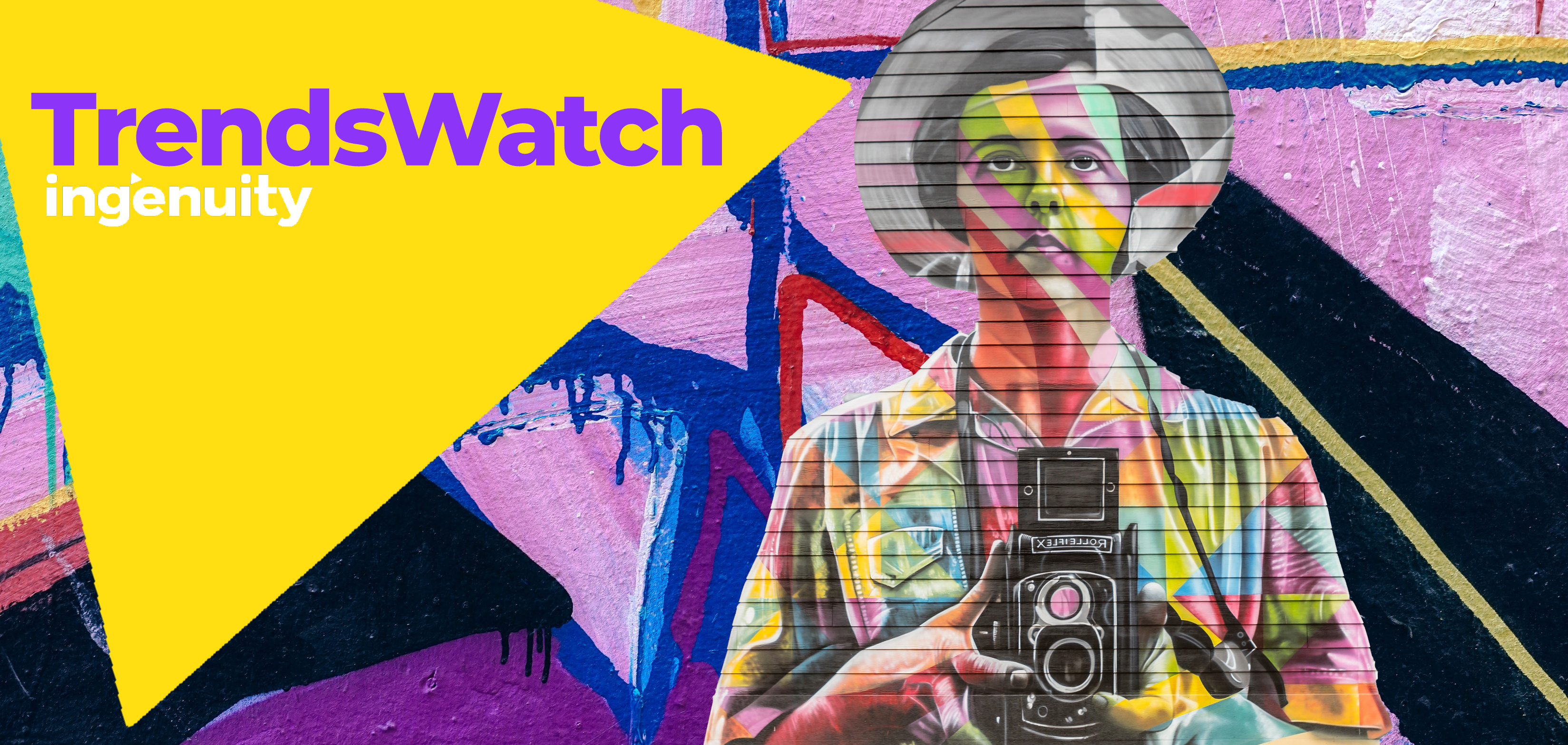 8 Feb
Trendswatch | New Business Insight From The Past Week
Well, what a week that was! Not only did we experience the most chaotic parish council meeting of all time (shoutout to Jackie Weaver), but we were also treated to the many weird and wonderful ads of the Super Bowl, which involved a humanised Alexa and a 2D Matthew McConaughey. All I have to say is… hello 2021.
This week, I will be dissecting the rise of 'finfluencers', what is going to happen to Amazon with Jeff Bezos' departure and the return of Bebo.
Finfluencers – the Reddit effect
The last Friday of January seemed like just another normal morning, and then we started to see the name 'GameStop' floating around our web browsers, then hitting our social media, and then making its way into our zoom meetings. So, what on earth happened and why is this relevant now?
Well to sum it up, Institutional investors, including the $13bn hedge fund Melvin Capital, saw an opportunity to make a profit by betting against GameStop's share price, a process known as short selling.
All of this was unremarkable until users on a Reddit forum called "WallStreetBets" decided to buy into GameStop shares, initially because they thought it was undervalued, then ultimately to send a message to the short-sellers.
Acting in unison, they pushed up the share price to astronomical levels, causing massive losses for short-sellers. Now the battleground has shifted to other shares that have been bet against by hedge funds, including BlackBerry, cinema chain AMC, American Airlines.
If anything can be learned from the unfolding Reddit frenzy, it's the power of retail investors on social media. The intersection of social media and finance has existed for years, but as with every platform, it didn't take long for the rise of the so-called "finfluencers".
No longer just a platform for teenage dance challenges, TikTok is becoming the number one spot for financial advice. TikTok videos tagged with Stocktok and Moneytok have racked up 527m and 5.1bn views respectively. So, should financial advisers be tapping into TikTok? A Gen Z audience is unlikely to engage with long uninspiring videos from advisers who have little understanding of the video-sharing app. This is where influencers can be key to plugging this advice gap.
The Jeff Bezos exit
Amazon founder Jeff Bezos is to step down as chief executive of the e-commerce giant, which he started in his garage nearly 30 years ago. He will become executive chairman, a move he said would give him "time and energy" to focus on his other ventures.
Mr Bezos, who is the world's richest man, will be replaced by Andy Jassy, who currently leads Amazon's Cloud computing business. The change will take place in the second half of 2021, the company said.
But what does this mean for Amazon? Any leadership transition carries some level of risk. However, there are plenty of reasons to believe that this handover will not rock the Amazon boat. You just have to look at companies like Alphabet and Microsoft, both of which have also seen leadership changes, only to find that their stocks have actually gone up!
Bebo's return
Bebo is returning, in the form of a "brand new social network." However, it is not yet clear whether the new version of the site has any connection to the old one, beyond borrowing its name and its old web address. It has been stressed however that users will not have access to the content that was posted on the old site.
Bebo was the OG Facebook. Founded in pre-Zuckerberg 2005, it rivalled the likes of Myspace. Co-founder Michael Birch plans to relaunch the social network with a focus on profiles and "real-time" interactions between friends rather than the news feeds at the core of Twitter and Facebook.
He hopes a mix of nostalgia and curiosity will attract enough early adopters to let people find friends on the regenerated site to interact with. Who knows, MySpace could be next…
Tune in next week for more trends!