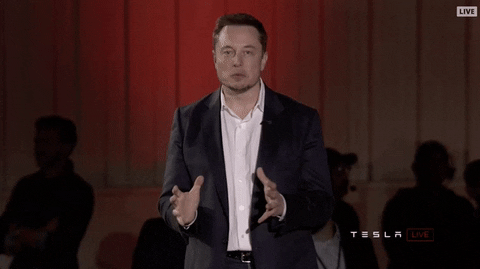 15 Feb
Trendswatch | New Business Insight From The Past Week
Well, last week it snowed…a lot and as we were building snowmen and sledging down icy hills, the news stories were coming in thick and fast. Take for example the Texan lawyer who had to deny he was a cat after he appeared with a feline filter on a live call. The joys of lockdown! Anyway, this week we will be talking Super Bowl Sunday, the future of retail and the name on everyone's lips – Elon Musk!
The Super Bowl
So, the Super Bowl happened, and it was as weird and wonderful as ever, even with the socially-distanced half-time performance (hats off to The Weeknd).
Two ads that stood out to me personally were Reddit and Oatly. Reddit spent its entire ad budget on the shortest ever Super Bowl commercial, which lasted just five seconds and urged viewers to pause their TVs to read it. The explanation stated, "Wow, this actually worked."
The commercial was a nod to the r/WallStreetBets Reddit group users who helped drive shares of the struggling video game retailer GameStop. Overall, it was a move that clearly paid off as the Reddit website crashed straight after the ad aired.
Oatly, on the other hand, took a different approach. The Swedish oat milk brand is no stranger to controversy and this time the company is making headlines again with its first-ever Super Bowl advert. The ad features the company's CEO, Toni Petersson, sitting with his keyboard in a field of wheat singing 'It's like milk, but made for humans,' before repeating the phrase 'wow, wow, no cow' for the rest of the advert. I think it was quite a clever move as it is not an advert that you're going to forget any time soon – but be warned, if you do watch, the "wow, wow, no cow" song will get stuck in your head.
The future of retail
Last Monday it was announced that the online fashion retailer Boohoo has bought the Dorothy Perkins, Wallis and Burton brands from failed retail group Arcadia for £25.2m. This follows Asos's purchase of Topshop and Miss Selfridge. If one thing is clear from these acquisitions, it is that retail is changing rapidly with consumers having no other option but to shop online, but what are the changes we are going to see over the next few months?
The pandemic has sparked a raft of administrations and restructurings among high street retailers. The high street had already been in turmoil prior to Covid-19, however retail analyst Richard Hyman said that it still has a future, although it will look "quite different."
Hyman stated: "When it is allowed to wake up properly, we will see a huge amount of the population go out shopping because it is something people miss. But obviously, it will be smaller, and we continue to see a lot of changes as stores react to what customers want and expect from the experience."
"These companies, like Topman and Debenhams, were always going to fade from the high street but there are plenty like Primark who have been hit by the pandemic but should rebound quickly when they reopen."
Elon Musk
Finally, let's talk Elon Musk. The man, the myth, the legend. This is a name that I am seeing everywhere, and he is someone we should all be keeping an eye on. Especially, as he now holds the number two spot on the Forbes World's Billionaires list. So, what's he been up to lately?
Well, Tesla bought around £1.1bn of the cryptocurrency Bitcoin in January and expects to start accepting it as payment in the future. The news caused the price of Bitcoin to jump 17% to a record high. Tesla said it was trying to maximise returns on cash that is not being used in the day-to-day running of the company.
It comes days after Mr Musk added "#bitcoin" to his Twitter profile page, which drove up the price. He removed it days later, but has continued talking up Bitcoin and other cryptocurrencies, including Dogecoin, which jumped 50% after his endorsement.
Analysts have said Tesla's investment could be a game-changer for the cryptocurrency, with some saying that this will lead to the acceleration of companies looking to allocate Bitcoin now that Tesla has made the first move.
Check-in next week for more trends!