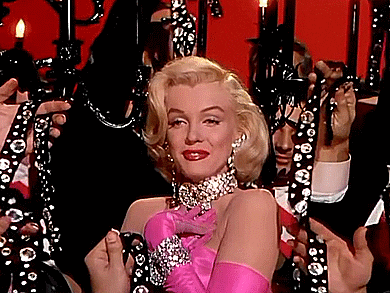 15 Mar
Trendswatch | New Business Insight From The Past Week
Last week we celebrated International Women's Day and saw many brands getting in on the action. The beauty industry's major players, including Dior and L'Oréal, launched campaigns to encourage women to assert themselves and share inspiring stories. Elsewhere, brands including L'Occitane, Bobbi Brown and Estée Lauder are raising money for women and working with various initiatives to show their support.
In terms of trends, this week I will be focusing on luxury jewellery, our rediscovered love of home furnishing and the hottest e-commerce brand of the moment, In the Style!
Luxury Jewellery
Conventional wisdom suggests that a pandemic would not bode well for jewellery sales, but it appears we are still splashing the cash! Shopping behaviour during this time has been an interesting thing to observe. Obviously, categories like athleisure and household items have seen a surge in demand, but people are also evidently buying more fine jewellery than one might expect.
Pandora reported a sales growth of 12 per cent in February, despite temporarily closing a quarter of its 2,700 stores worldwide. Additionally, jewellery retailers in the Top 1000 reached $5.95 billion in online sales, representing 17.9% of total retail sales in the category. This is up from 15.8% in 2018.
But why is this? Well, the Sporty and Rich aesthetic, as one might call it — think: sweats dressed up with an expensive designer coat, handbag and fine jewellery — was gaining steam even before the coronavirus, but that's not necessarily the only reason people are shopping for jewellery at a time when we can't leave the house or socialise in person. It also comes down to the fact that 'investments' are hot right now, so the glitzier the asset the better.
Home furnishing
Home furnishing is one the of the key trends to come out of lockdown. Last year, we discussed how home décor and DIY were all the rage, and this looks set to continue post lockdown.
The 'staying-in' economy is booming. We are now taking much more pride in our homes, as we never know when the next lockdown might be. This is reflected in the DFS latest sales figures, which were reported last week to have climbed by 18.7 per cent to £567.5 million. The retailer benefited from pent-up demand following the first lockdown and an acceleration in consumer spending for the home.
Likewise, the last 12 months appear to have accelerated the move away from fast-furniture and trends to shoppers being more considered about what they are bringing into their homes. Consumers are choosing to invest in designs that will stand the test of time and help them create that sense of sanctuary at home.
In the Style
A couple of years a back, a show hit the BBC called 'breaking fashion', featuring up-and-coming e-commerce retailer In the Style. Fast forward to 2021, and this brand is really taking off!
The brand raised £11m through a share placing ahead of its float on the London Stock Exchange's AIM market. The retailer added that the placing was "significantly oversubscribed", enabling it to increase the number of sale shares available to new investors and to set the placing rice at the top of the valuation range.
The business, which was founded with £1,000 of seed funding in 2013 by entrepreneur Adam Frisby from his bedroom, works with influencers on a long-term basis to collaboratively design, develop and promote branded fashion collections.
Bolstered by shoppers' love of influencer fashion, In the Style is a modern-day success story and a brand to be watching!
Tune in next week for further insights!