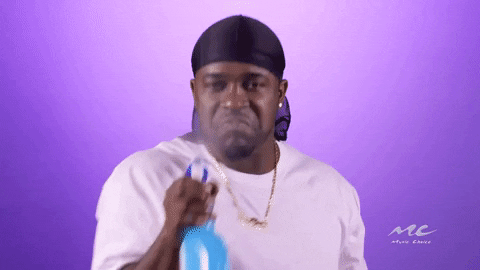 8 Mar
Trendswatch | New Business Insight From The Past Week
It was another busy week in the world of brands, with the launch of Ralph Lauren's subscription service and the announcement that Volvo will go all electric by 2030.
In terms of trends, this week I will be focusing on eco-friendly cleaning, buy-now, pay-later services and the clinical beauty brand The Ordinary.
Eco-friendly cleaning products
Cleaning is cool now. The arrival of brands, such as Method, with its funky adverts and millennial packaging has created a new wave of fashionable, eco-friendly cleaning products that many of us (myself included!) now have in our cupboards.
Last week also saw eco-cleaning products start-up Neat secure a six-figure sum from serial investor Giles Brook. Neat's range of multi-surface cleaners are sold in three variants: grapefruit, seagrass and fragrance-free. Unlike the older, more sterile products of the past, new cleaning brands, like Neat and Method, have concentrated heavily on pleasurable scents that have turned cleaning into a hobby as opposed to a chore.
The reasoning behind the eco-friendly nature of these products is simple: there is huge demand. We don't want toxic chemicals in our cleaning products anymore. All in all, cleaning is now big business and this trend looks set to continue especially with the emergence of 'cleanfluencers,' such as Mrs Hinch.
Buy-now, pay-later
If you're partial to a spot of online shopping, chances are you'll have noticed Klarna's distinctive pastel pink logo popping up with increasing regularity on the checkout page of your favourite sites.
The 'buy-now, pay-later' model – which offers interest-free finance without the need for a credit check – has been booming in recent years. Klarna has arguably been at the forefront of the movement away from more traditional forms of credit and now works with over 250,000 retailers worldwide, ranging from Adidas to ASOS.
The appeal of the 'buy-now, pay-later' proposition has only grown amid the financial uncertainty created by the pandemic, as well as the broader boom in online shopping. Klarna reportedly won 21 million new customers in the first nine months of 2020 and at one point was signing up 200 new retailers to use its payment technology every day. In September, it became the fourth largest private fintech company in the world.
The Ordinary
 Estée Lauder Companies is set to acquire Deciem, the maker of The Ordinary by 2024. The New York-based beauty conglomerate announced plans to increase its initial investment in the skin care company from 29% to 76% and will take complete ownership of Deciem within three years.
The American brand owes its fame mainly to two elements: the quality and effectiveness of its products, formulated in a targeted way for the diverse needs of different skin types and the very competitive price, much cheaper than the average on the beauty market. Overall, it is clear from this acquisition that both Estee Lauder and Deciem are capitalising off our newfound love of skincare routines during these long periods of isolation.
Come back next week for more insights!