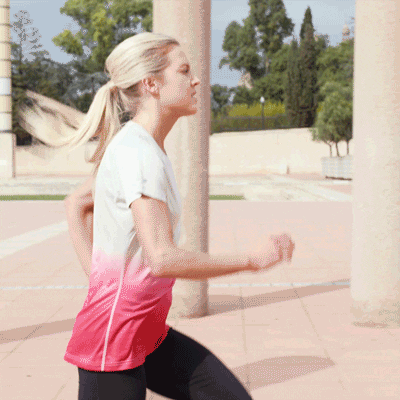 22 Mar
Trendswatch | New Business Insight From The Past Week
It's now officially been a year since we went into lockdown, and what a year it's been! From Zoom-quizzes to Deliveroo's, Tiger King to TikTok – we have all fully embraced lockdown life. But I think I speak for all of us when I say the opening of beer gardens cannot come soon enough!
Now for the trends of the week. Today, I will be exploring the rise of farm-sourced meal delivery, the continuing shift to online-shopping and the athleisure boom.
Farm-sourced meal delivery
In 2020 veganism reigned supreme. With time at home to explore new veggie recipes, a lot of us embraced the 'plant-based' lifestyle. However, whilst all this was going on, a couple of start-ups were also gaining momentum. Enter Farmdrop and Farmison. Yep, that's right, farming is back in fashion – and many of us are lapping up the organic produce, sourced from the UK's finest farms and delivered straight to our doors.
Farmdrop saw 'skyrocketing' demand during the coronavirus lockdowns and the company states its unique business model, combined with digital technology, means that this is no flash in the pan.
Set up in 2012, founder Ben Pugh was frustrated by the lack of good quality, local produce. It started small, with a selection of farmers' produce, but since then has expanded to become a full-suite online grocer. Meanwhile, online butcher Farmison has turned a profit for the first time after winning thousands of new customers for its premium meat delivery service during lockdown.
Revenues at the Yorkshire-headquartered business, which appointed KPMG earlier this month to explore investment options, more than doubled to £12.1m in the nine months to 31 December 2020, compared to £5.4m in the whole of 2019. The rise was fuelled by rocketing ecommerce sales, which jumped from £3.4m to £10m, as Farmison logged a three-fold increase in new customers.
And that's not all! There are many other up-and-coming brands making moves in the farm-sourced space, such as Abel and Cole, Riverford Organic farmers, Kimbers Farm shop and many more!
The online shift
Obviously, this was a huge theme for 2020, but there's recently been quite a few developments in the e-commerce arena.
Firstly, Thorntons. The Chocolate maker has said none of its stores will reopen after the coronavirus lockdowns are lifted. The company said it had been badly hit by the pandemic, which forced its stores to shut their doors during the crucial Christmas and Easter holidays.
However, amidst these struggles, online sales surged 71% during 2020, as consumers adopted new digital habits, with more than four million customers visiting the Thorntons website last year.
The Adobe Digital Economy Index measured spending from the start of the pandemic in March, 2020 through to February 2021 and concluded that the surge in online spending isn't likely to slow down. In the first two months of this year, consumers already have spent $121 billion online, up 34% from the same period last year, according to the index, which uses Adobe Analytics.
Last month, we saw ASOS acquire Topshop to bolster its online offering. Two weeks ago we saw Disney close 60 of its UK stores to shift focus online. It is highly likely there will be a bounce-back in high street shopping next month, however these closures highlight that the shift online is here to stay – watch this space.
Athleisure
A year indoors has meant many of us have switched our smart-casual apparel for Gymshark leggings and Nike hoodies. Comfort has become the norm, and the athleisure heavyweights are reaping the benefits.
There are a lot of athleisure brands these days, but one that stands out above the rest is Gymshark. The UK-based athleisure sensation was the highest-ranking fashion brand featured on the Sunday Times HSBC International Track 200 for a second year in a row.
Gymshark began in 2012 when founder Ben Francis (then 19 years old!) spotted a gap in the growing sportswear market. This was namely a lack of affordable and desirable workout gear for millennial gym-goers. At the same time, health and fitness accounts were a growing trend on social media, generating a young audience interested in the subject matter. Fast forward to now and the brand is hitting new highs with its £1bn valuation, placing it firmly amongst the winners of 2020.
Tune in next week for more insights