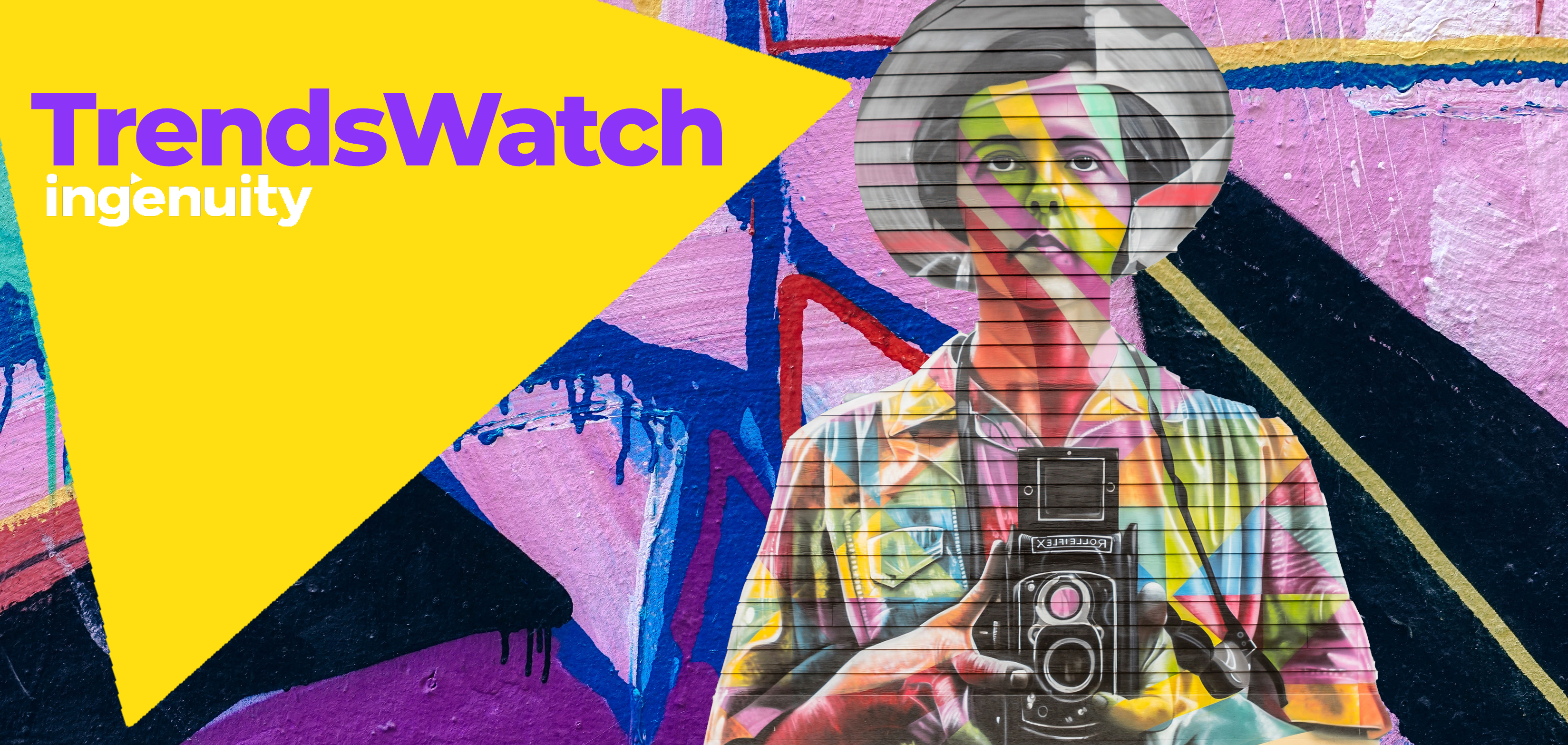 16 Apr
TrendsWatch | New Business Insight From The Past Week
In the past week lockdown gave us what can only be described as the strangest Easter Bank Holiday weekend we have ever experienced. Camp Bestival held a virtual festival for Easter, hosting a stay at home sleepover with digital entertainment and Russell Stover is holding a week-long virtual bunny hunt with some help from influencers.
The constant updates surrounding the Coronavirus continue to dominate the media, and rightly so.  At the start of the crisis, newspapers were focused on brands behaving altruistically, but as the scale of the crisis increases, this has been replaced with an  'all in it together' mentality – all brands are now expected to behave well, especially as the impact C-19 is being felt so heavily across all categories and walks of life.
Research this week suggests that brands' actions throughout the crisis will have a huge impact on future purchasing behaviour – we're all holding businesses to account and demanding high standards.
From an advertising perspective, we are seeing more brands launch campaigns that tackle stay at home challenges and charitable endeavours.
What's worked in new biz for Ingenuity this week:
Brands are acting with caution and these are super challenging times, but this doesn't mean there are no opportunities out there.
We're finding creative solutions are resonating well at the moment. We need to continue to push but not at the same velocity. Sensitivity is key too. Brands need help. There is no time nor budget to be wasted, and marketers need certainties. Bear that in mind.
The sector breakdown
Retail developments:
The Coronavirus is likely to speed up the shift to favouring eCommerce in the long-term too. Studies suggest 50% or more of total purchases online has grown by between 25-80% since the virus has developed.
Loyalty on the rise. The latest supermarket data from Him & MCA Insight revealed shoppers are becoming more loyal to particular retailers, as they seek out the best availability. One to watch as a potential trend that will stick around post-Coronavirus.
Beauty Boost:
COVID-19 is accelerating beauty's demand for AI and AR technology. Though beauty companies began investing heavily in AI and AR try-on tools two years ago, it's unlikely they anticipated these technologies would become one of the only ways their customers could test products. For brands, offering omnichannel technologies during coronavirus is now being prioritised more than ever. Ultimately, these tools could lead to more lasting consumer behaviour changes, especially as shoppers become more concerned about hygiene and health.
TikTok influencer beauty brands have arrived with Gloss Twins the first to be launched. Created by TikTok "twinfluencers" Shanae and Renae Nel, who have 1.2 million followers on their shared account. The brand is being promoted on their own TikTok account, as well as by fellow TikTok stars and influencers across YouTube and Snapchat to whom they gifted the products.
Streaming steams ahead:
Short-form streaming app Quibi reaches 1.7m downloads in the first week, Huawei partnered with Discover.film – dubbed the Netflix for short films – to preload the streaming service onto 100 million of its handsets.
And, following its European and India launch last month, Disney+ has now surpassed 50 million subscribers, with the streaming service poised to expand throughout Western Europe, Japan and all of Latin America by the end of the year.