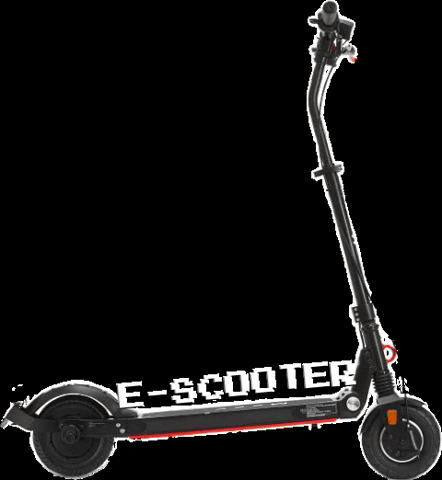 26 Apr
Trendswatch | New Business Insight From The Past Week
The sun is out, the pints are flowing, and Primark shopping bags are back!
Yep, the country's back in business! The UK is lapping up its newfound freedom, with Brits downing approximately 5 million pints on opening Friday!  In terms of trends this week, I will be diving into revenge purchases, e-scooters and the two most talked about chocolate logs of all time – Colin and Cuthbert.
Revenge purchases
Following months of being stuck indoors, us Brits are making the most of our recently granted freedom – and how we are doing that? We are spending A LOT! In a new phenomenon entitled 'revenge purchases', we are buying clothes, booking hair appointments and flocking restaurants.
This bounce back looks set to continue well into the summer. The reopening of indoor hospitality on 17th May will provide a further boost to retail destinations. Will our high streets experience a revival, or will this initial spending burst fizzle out? Only time will tell.
E-scooters
This is one to be keeping a very close eye on, especially if you live in London, as they are coming!
It all started back in November when TfL announced they were partnering with London Councils to put together a 12-month trial of e-scooters across the city. The operators include Lime, Dott, Voi, Tier, Superpedestrian and Bird (keep an eye on these names…).
A third of London's boroughs have already expressed their intention to join the trial with the hope of making London a greener and less congested city.
This week things have gotten even more interesting as Dott secured £61 million in funding, which it states it is putting towards its London expansion and most likely other UK cities too. Move over Boris bikes, the scooters are here!
Caterpillar wars
Now if you'd told me a few weeks ago that two chocolate cakes shaped as Caterpillars were going to take over all my social media channels, I probably wouldn't have believed you. But these are strange times we are living in and with clicks as currency, brands' social media accounts are becoming bolder and sassier than ever before.
Here's a quick summary of what has gone down:
Marks and Spencer have initiated legal proceedings against Aldi, alleging that Cuthbert the Caterpillar and its likeness infringes upon M&S' intellectual property rights built up and registered for their Colin the Caterpillar cake.
In true Aldi style they have responded to Cuthbert's 'cancellation' like most people do nowadays… via social media.
The Aldi social media team deployed the #FreeCuthbert hashtag and mocked the supermarket in a series of jokes.
Paraphrasing Marks & Spencer's famous slogan, the brand started a tweet thread, saying: "This is not just any court case, this is…"
The discount supermarket then took a different approach, calling on Cuthbert and Colin to "be besties."
In a post on its social media channels, Aldi said: "Hey Marks and Spencer we're taking a stand against caterpillar cruelty. Can Colin and Cuthbert be besties?"
Then adding: "We're bringing back a limited-edition Cuthbert next month and want to donate all profits to cancer charities including your partners Macmillan Cancer Support and ours Teenage Cancer Trust."
M&S tweeted back: "Hey @AldiUK we love a charity idea (Colin's been a BIG fundraiser for years). We just want you to use your own character."
"How about #kevinthecarrotcake? That idea's on us… and we promise we won't do Keith."
I predict that the two supermarkets may set aside their differences for charity, but as for Colin and Cuthbert, it is unlikely that they will ever be 'besties'.
Come back next week for more insights! 😀