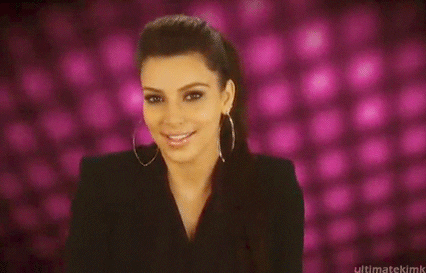 4 May
Trendswatch | New Business Insight From The Past Week
As we wave goodbye to April, after a rather windy bank holiday, we say hello to May…and hopefully some warmer weather!
In terms of the trends of the week, today I will be exploring teen banking apps, next-generation dating and cosmetics giant Coty!
Teen Banking Apps
So, let's kick off with teen banking apps. The world of banking apps has never been so competitive! You've got Monzo, Revolut and a whole host of new up and comers hoping to steal the banking app crown. But where does teen-banking fit into this? Banking apps seem to focus mainly on millennial bankers, forgetting that teens have accounts too…that is until now.
Enter Step, the digital banking service aimed at teens and endorsed by TikTok star Charlie D'Amelio. Last week, Step announced the close of a $100 million round of Series C funding after growing to more than 1.5 million users just six months after launch.
Through Step's app, teens gain access to an FDIC-insured bank account without fees and a secured Visa card that helps them establish credit before they turn 18. The app also offers Venmo-like functionality for sending money to friends.
Step's growth so far has benefitted from a combination of factors, including word-of-mouth, use of social media and its popular referral program, which has paid out a few dollars per new sign-up. Step has also leveraged its partnerships with social media influencers like D'Amelio and Josh Richards, as well as celebs like Step investor Justin Timberlake.
Next- Generation Dating
The world is moving towards a new normal in the aftermath of the COVID-19 pandemic. This entails changing various aspects of our lives, with dating being one of them. Now there's a new dating app in town that is going to be pioneering a new TikTok style of dating.
The way dating apps work has been quite straightforward. One sets up their profile, uploads a bunch of images and starts swiping. Qemistry, however, offers a different experience. The dating app enables users to set a series of video clips on their profile, instead of mere static images. It opens up a new way of dating, with video profiles that are touted to put personality at the forefront.
With videos, reels, short Instagram Stories and TikTok-like videos, Qemistry allows members to actually get a sense of people's personalities. So, singles best get brushing up on their dancing techniques…
Coty
If you know the world of beauty, you'll know that there's one company we should all be watching –  Coty.
This week, the US beauty conglomerate unveiled a new long-term growth strategy, in which it will reposition key consumer brands and accelerate growth on a huge scale!
Beyond make-up, Coty is building on its skin care portfolio by adding a fourth brand, Skkn by Kim, the skin care brand of beauty mogul and billionaire Kim Kardashian.
Elsewhere in the business, Sue Nabi, Coty's CEO, wants to boost the performance of its prestige business and triple market share in lucrative China.
Come back next week for more insights! 😀