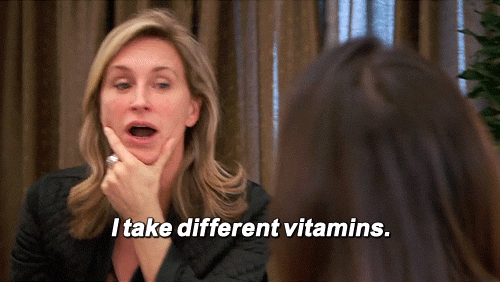 18 May
Trendswatch | New Business Insight From The Past Week
We can finally enjoy a pint inside (hallelujah!). After three weeks of dining out, huddling under umbrellas and clinging to patio heaters, we are all more than ready to finally be able to meet our family and friends indoors!
But what are the trends of the week? Today we are going to be discussing 3D printed vitamins, beauty booking apps and the Australian fashion giant, that is set to launch in the UK, Cotton On.
3D printed vitamins
Firstly, what are the benefits of 3D printed vitamins?
According to leading brands, 3D printing opens up a whole new world of personalisation possibilities. Typically, active ingredients that show up in vitamins — like Vitamin A — interfere with each other when combined into the same capsule. However, by printing these ingredients on top of each other, you can fuse them into the same bite-sized supplement.
This week, personalised health tech startup Remedy Health has raised £7.8m after its revenues increased more than six-fold, as consumer demand for vitamins soared throughout the pandemic.
The series A funding round values the business, founded by Melissa Snover in 2019, at almost £51.1m. Remedy Health owns the personalised gummy vitamin brand Nourished, which launched in January 2020 and is headquartered in Birmingham. Its customers fill in an online questionnaire and receive a recommendation of the best seven active ingredients for their vitamins. The selection is then 3D printed on demand.
Beauty booking apps
Beauty booking apps are nothing new, but as of this week there's a new app in town which looks set to disrupt the beauty tech scene – enter Glambook.
Based in Berlin, Glambook aims to create a seamless digital booking experience for independent beauty professionals and their clients. The German company has secured £431K funding, which was led by a group of angel investors, including German investors Further. Glambook plans to use the investments to boost the platform's growth and expand its services in the UK, Italy, and Germany.
The company will also allocate part of the funds to enhance and increase user value in order to considerably boost user engagement.
Glambook was founded by Alex Tomchenko, whose goal was to support independent beauty professionals to launch and grow their businesses.
Alex has said the business is inspired by his wife Anastasia, a top makeup artist and hairstylist with more than a decade of experience in the industry. He understood the challenges that she and her fellow artists were facing – attracting new clients, effectively managing existing clientele, and having the right tools to propel their business forward – and because of this he created Glambook.
Cotton on
Cotton On was founded in 1991 and is Australia's largest global retailer. In a first for the retailer, it will launch online in the UK in a bid to capitalise on ecommerce opportunities. Cotton On will sell a range of summer-inspired outfits for both women and men – meaning all of us will be able to enjoy some fresh Aussie styles!
Cotton On's group chief executive Peter Johnson has commented on the launch saying: "We've exported our unique Aussie style and optimism to over five continents and 20 countries across the globe, and have loved seeing how our customers respond to and embrace our brands.
"The feedback we've received from our UK customers through our online marketplace partners in recent years gives us confidence that now is the right time to bring the full Cotton On brand offering to the UK. We couldn't be more excited about the launch, which marks a significant milestone for our brand and our business."
Head back next week for further insights! 🙂