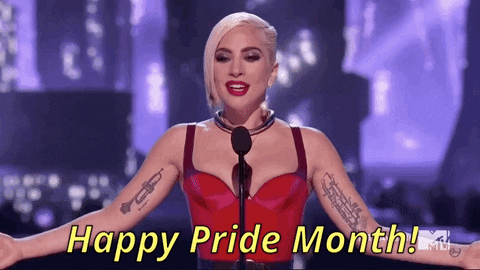 8 Jun
Trendswatch | New Business Insight From The Past Week
In the news last week, we saw tomato puree spill over the A14 in what looked like scenes from a horror film. We also saw the return of American fast-food restaurant Wendy's with its first restaurant opening in Reading, and the news that we get a four- day bank holiday next year courtesy of the Queen!
In terms of the trends, today I will be discussing Etsy's acquisition of Depop, E-Sports and Pride Month.
Etsy's acquisition of Depop
Etsy is buying Depop, the British secondhand fashion resale app, for £1.1bn in order to tap into the fast-growing trend of generation Z reselling their clothes online.
More than 90% of Depop's 30 million users are under the age of 26, putting them in the highly sought-after smartphone addicted generation Z. Etsy is to allow Depop to continue to operate as a standalone business run by the existing leadership team from its London home.
But why do Gen-Z love re-selling so much? Firstly, climate change looms in every Gen Z's mind, and they're using their hard own cash to lessen their environmental footprint. Almost 70 percent of people in this generation consider sustainability to be an important factor in making a purchase. While some have switched to eco-friendly brands, others have gone down an even more sustainable path: Buying secondhand 'Z's' know that reusing, and thereby using less stuff is preferable to recycling because it consumes far fewer resources.
Secondly, Gen Z loves luxury as much as previous generations and they're willing to spend big on items that are "worth it." But rather than putting a major purchase on a credit card, they'll patiently pinch pennies until they've saved enough to afford it outright.
From the savings to the sustainability, shopping secondhand gets to the heart of some of Gen Z's most cherished values, and I predict the re-selling trend to evolve massively over the next few years. Watch this space!
E-Sports
The eSports industry has seen tremendous growth over the years, both in terms of viewership and revenue. The increasing viewership is what mainly contributed to the revenue growth – and it's not just because those viewers are generating revenue. Seeing the potential of reaching a large and engaged audience, brands are investing in eSports marketing, both directly and indirectly. This has contributed to rapid revenue growth in the industry, only slowed down by COVID limiting large public eSports events.
However, things are now picking up.  Last week saw Fnatic, a high-performance esports brand headquartered in London, grasp £12 million in funding led by one of the largest conglomerates in Japan. The investment round includes a range of international family offices and institutional investors alongside venture debt from Bootstrap. This follows the investment it raised in 2020 in a crowdfunding round joined by over 3,500 investors.
The global esports industry is predicted to continue growing rapidly over the next 5 years, with analyst Newzoo estimating esports revenues will reach around $1.6bn by 2023, maintaining a 15% annual growth rate.
The UK boasts an almost 8% share of this ballooning global market, according to an esports report commissioned by Ukie, and is welcoming increasing recognition as a valuable part of the UK's fast-growing digital and creative industries sector.
Pride Month
Pride Month is officially here, the flags are out, and the marketing campaigns are coming in thick and fast – but who will be a hit and who will miss? Pride month is interesting when it comes to marketing as brands need to be careful to not "rainbow wash".
The LGBTQ+ community has a combined buying power of £3.7 trillion. Unfortunately, this has inspired many businesses to slap a rainbow flag on their social media channels during Pride Month- and then promptly forget about the community as soon as July rolls around the corner…
Brands must avoid Pride Month platitudes in favour of creating content and campaigns that show unequivocal support for the LGBTQ+ community. By telling stories that change the cultural conversation, brands can create a world where the LGBTQ+ community is championed, celebrated and protected.
We've already seen the likes of Adidas, Apple and even North Face get involved with this month's celebrations, with a plethora of different rainbow-inspired products, but it will be interesting to see how the rest of the month pans out in terms of brands getting involved in Pride- hopefully there won't be a repeat of the infamous M&S pride sandwich…
Come back next week for more insights
Head back next week for further insights! 🙂