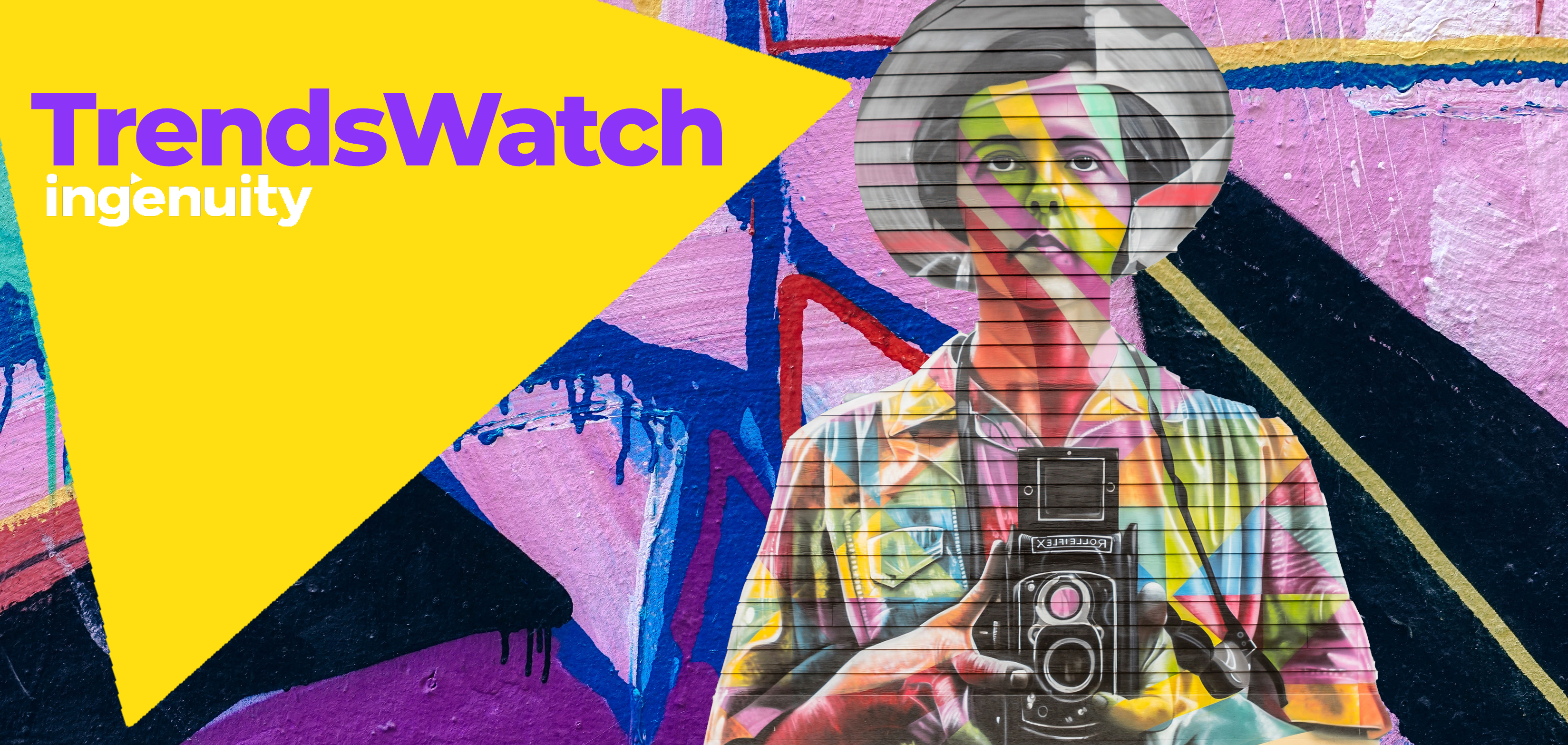 23 Apr
TrendsWatch | New Business Insight From The Past Week
As we approach the six-week mark working from home and the lockdown continues, there's been some interesting developments with iconic British brands. BBC Bitesize has added the likes of Sir David Attenborough + Danny Dyer to its teaching staff and Cadbury's revealed its rebrand which aims to help cut through both online and offline.
What's worked in new biz for Ingenuity this week:
New rounds of furloughs in the past week have meant that a sensitive collaborative approach is the most important thing in new business at the moment. Start conversations now and build relationships on human empathy which will bear fruit down the line.
It's worth talking to those green sectors about their plans for post lockdown too – the subscriptions businesses who are booming at the moment for example, many have managed to successfully scale, but have they thought about retention and loyalty down the line? Go to them with solutions and creative ideas to help them get on the front foot.
The sector breakdown
Food glorious food:
Although the grocery sector has been the centre of attention for some time now, this week has seen innovation after innovation as challengers going from strength to strength and established brands adopt more of a start-up mindset.
Young Foodies launched Mighty Small – an eCommerce site for small food retailers. The new site enables small independent food retailers to sell online. The site provides start-ups and SMEs without their own eCommerce sites to boost their own revenue and cash flow during the Covid-19 Crisis, after the enormous impact on physical stores.
Riding the  subscription delivery wave, recipe box frontrunner – Gousto – has received a £33 million boost from a range of investors, including The Body Coach, Joe Wicks.
And for consumers looking for their hit of the 57 varieties, Heinz launched a home delivery service. Their first box option will contain 16 tins – eight tins of beans, four tins of spaghetti hoops and four tins of tomato soup for £10.
Moy Park has converted one of its test kitchens into a 'meals on wheels' production line in a bid to help vulnerable people during the coronavirus outbreak. They are now creating 1,000 meals a week for community group The Resource Centre Derry, which it came across through FareShare.
Virtual Experiences came of age
We all know the British public love a festival and in the past week there's been a slew of new additions to the virtual scene! Snowbombing launched Planet Snowbombing – to keep fans entertained virtually, featuring a week of DJs, performers, quizzes, secret guests and "streamed oddities beamed directly into your isolation station." While The British Cheese Weekender – a virtual cheese festival – was announced for the first May Bank Holiday, offering a range of activities for people to try at home, from tastings to talks on how to create the perfect cheeseboard and how to match cheese with wine, beer, and cider.
For all the ice cream fans out there (and who doesn't like ice cream?!), Secret Cinema has partnered with Häagen-Dazs to launch a weekly home-entertainment series called 'Secret Sofa'.
Retail ups and downs
For customers missing stylist advice, John Lewis & Partners has launched an online service giving advice to customers across nursery, home and style. Advisors, home-design stylists and personal stylists are available for free virtual one-to-one sessions, arranged by appointment, giving support and inspiration.
However, The Partnership has said that the coronavirus crisis has had a significant impact on the trading patterns of both brands as Waitrose sales surge by 8% year-on-year since 26th January and it has had to increase delivery capacity by 50%. In contrast, John Lewis has experienced mixed trading. Online sales have climbed by 84% year-on-year since the middle of March. However, there have been fewer sales of more profitable lines such as sofas. Overall, John Lewis sales have declined by 17% year-on-year since the middle of March due to online sales not being enough to offset the loss of shop trade.
Primark has donated 74,000 products in response to calls for essential items from the NHS. The packs will contain clothing essentials such as underwear, leggings, t-shirts, footwear and towels. Across the markets in which it trades, Primark will distribute care packs containing approximately 400,000 products. But, the retailer has gone from making £650m in sales per month to nothing since the last stores closed on 22 March. Though it's relying on the government's furlough scheme to protect staff, it is also putting plans in place to pay suppliers for stock and a fund in place to ensure that workers producing their products are paid.